Many of the students participating in the Follow The Voyage-Share The Experience Program are interested in lighthouses.  Some of the students live in coastal communities or on islands and have a lighthouse just a short distance from their homes.  Others enjoy reading about lighthouses.
There have been a wide variety of questions asked about lighthouses.  One that has been asked several times is:

Will the TS Kennedy pass a lighthouse?
The TS Kennedy will pass many lighthouses as she cruises down the east coast of the United States and around the islands of the Caribbean.  Some lighthouses are still  active, others were deconditioned decades ago.  
Let's talk about the FIRST lighthouse that the TS Kennedy will pass. 
Just minutes after departing Taylors Point at Massachusetts Maritime Academy, cadets standing on deck will spot Cleveland Ledge Light. 
---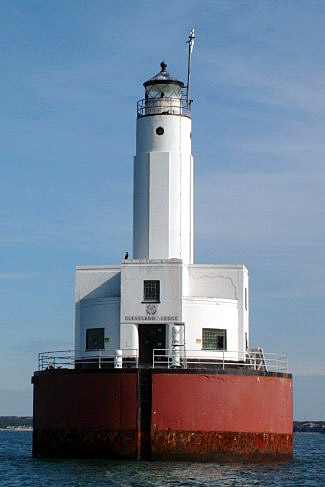 ---
For ships heading south, Cleveland Ledge Light marks the beginning of the dredged channel that leads to the Cape Cod Canal.  It is the first fixed mark for ships heading northbound. 
Since the TS Kennedy will be southbound, seeing Cleveland Ledge Light will remind cadets that they are leaving Massachusetts Maritime Academy, the Cape Cod Canal, and cold temperatures behind. 
Cleveland Ledge Light warns approaching boats and ships of a rocky underwater obstacle called Cleveland Ledge.   
You may have learned about the namesake of the ledge.  Grover Cleveland served as the 22nd and 24th president of the United States, from 1885 - 1889 and from 1893 - 1897.  His Gray Gables estate, located near Massachusetts Maritime Academy, was nicknamed the "Summer White House".  President Cleveland was an avid fisherman.  The ledge was one of his favorite spots.  
---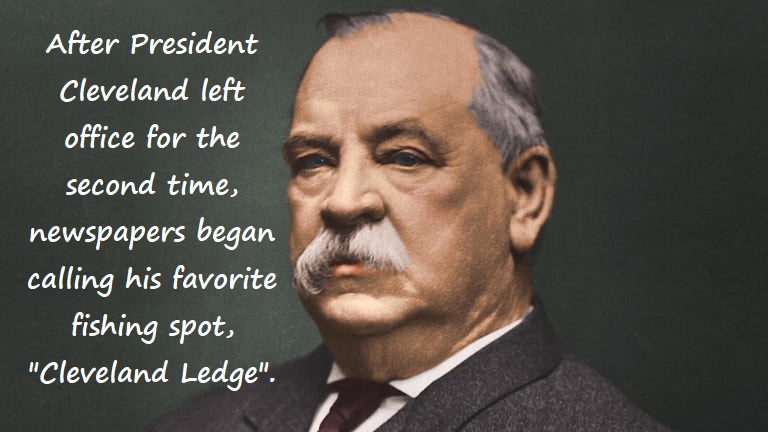 ---
Work on Cleveland Ledge Light began in 1940.  After delays caused by World War II, construction was completed in 1943.  
The lighthouse sits on a caisson that has a diameter of 52 feet.  Inside is the lighthouse's engine room.  
A 4-man crew operated the lighthouse until 1978, living and working on the first two floors.  A 50-foot tower sits atop the second floor.
The laying of an underground cable allowed Cleveland Ledge Light to become automated.  In 1987, the light was added to the National Register Of Historic Places as Cleveland Ledge Light Station.

Cleveland Ledge Light Station holds two special distinctions.  It was the last commissioned lighthouse in New England and it is the only lighthouse in the area that was  built by the U.S. Coast Guard.
These photos of the lighthouse were taken in 1975.
---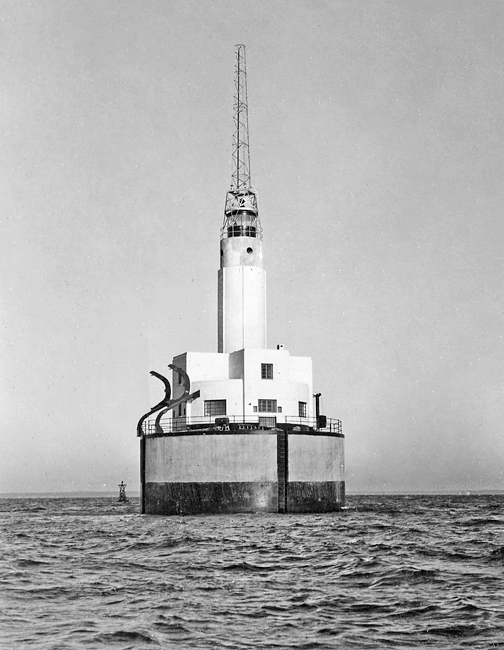 ---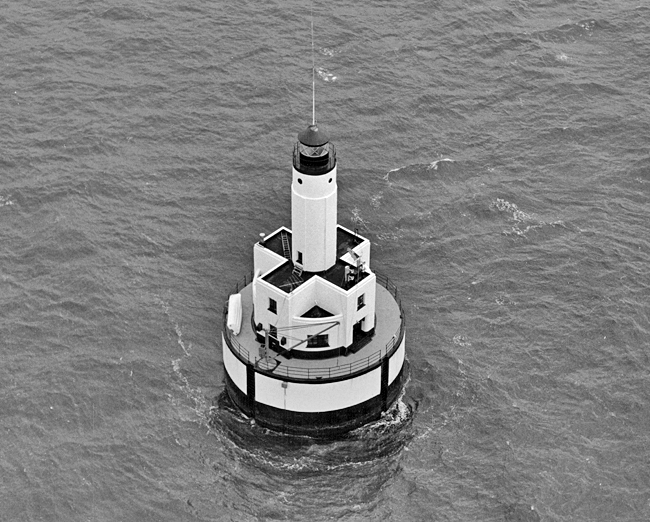 ---
This is how Cleveland Ledge Light appears on a nautical chart.
---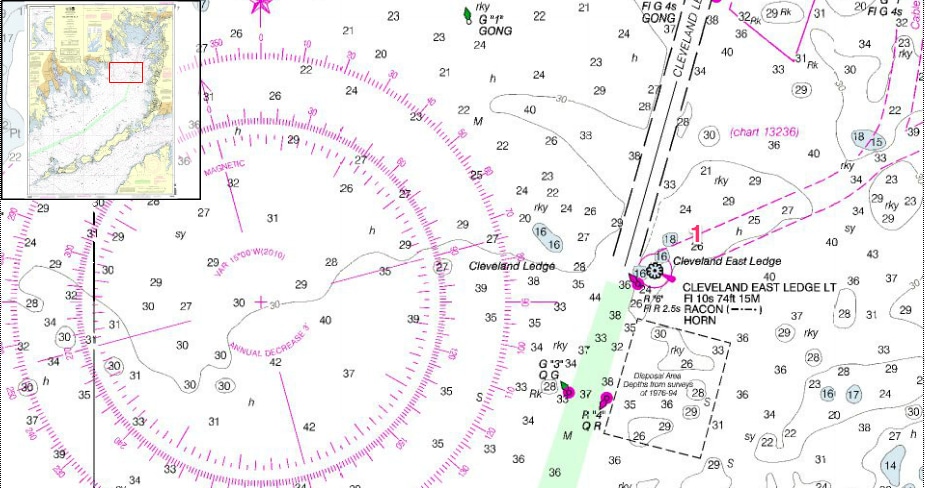 ---
How does Cleveland Ledge Light compare with lighthouses that you have seen, or the lighthouses that you have read about?
Thanks for the questions!  Please keep them coming!
We think that if Cleveland Ledge Light could talk, it would have a special message for the cadets on Sunday as the TS Kennedy passes...
---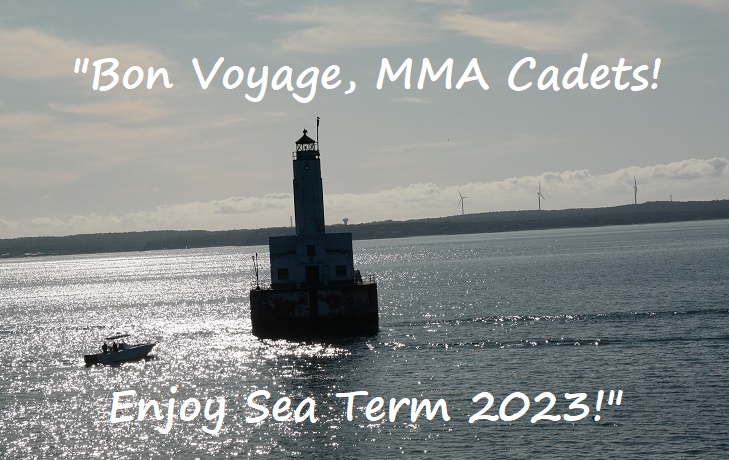 ---