We've received several emails asking us:

Where is trash stored on the ship?
Do you bring all of the Sea Term trash back to Taylors Point?
Do you burn trash while at sea?
Do you burn trash in the Engine Room?
Although everyone aboard the TS Kennedy does their best to create as very little trash as possible, the waste does add up.  It is against the law to burn trash at sea.  Bags of trash are kept in this container on deck.  Each time that the TS Kennedy was in port, the ship's agent made arrangements for trash to be removed from the ship.  All trash generated from Fort Lauderdale to Buzzards Bay will be removed from the ship next week.  Of course, boxes to recycle are separated from the trash. 
---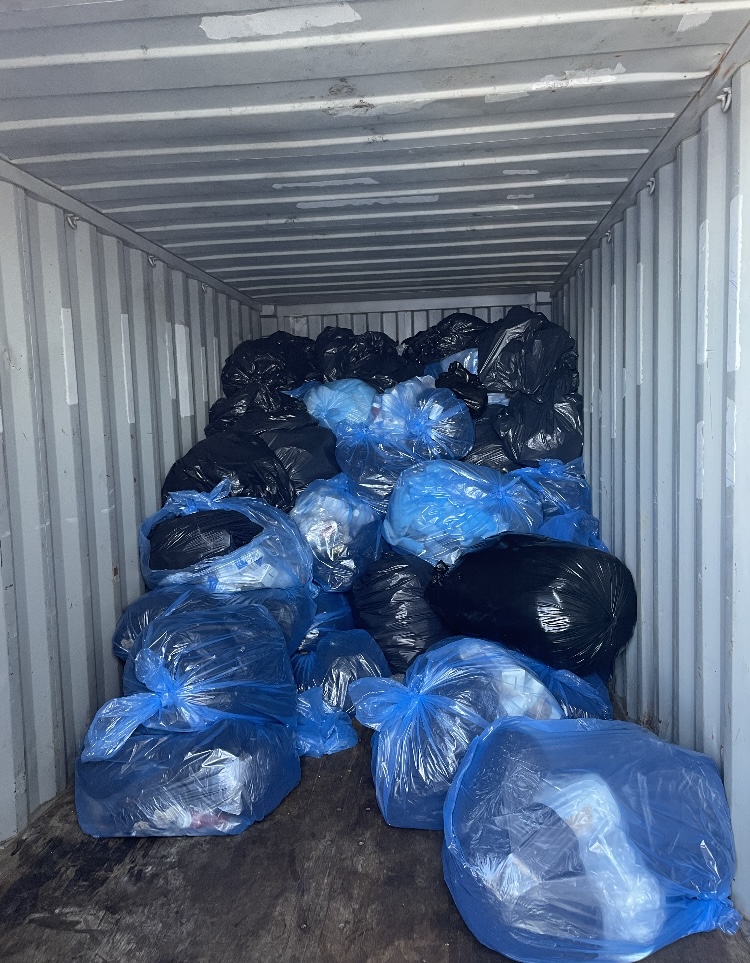 ---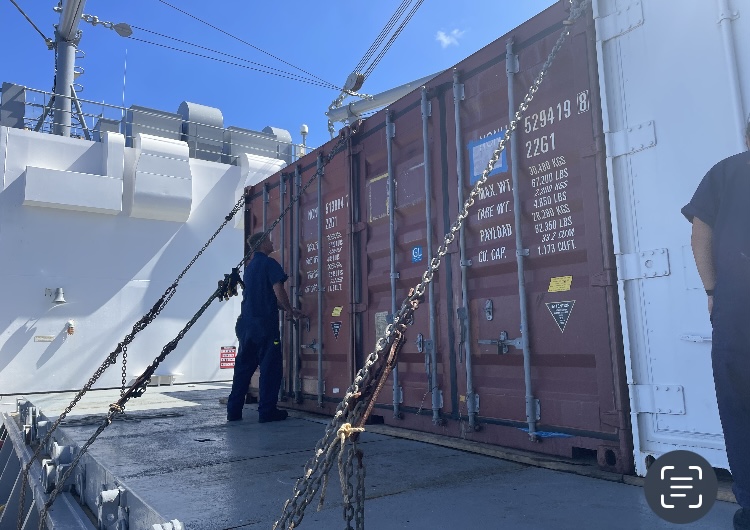 ---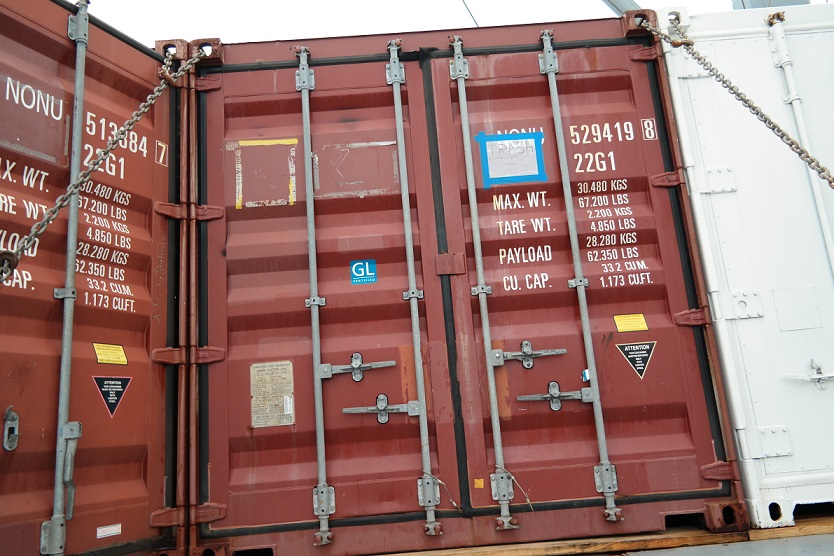 ---