As the TS Kennedy docks in its first port for Sea Term 2023, many of our PreK-12 students want to know:

Will this be your first trip to the Caribbean?

Have you and your family already visited islands in the Caribbean?

Which island are you most looking forward to visiting?

Here's what some of our cadets had to say...
---
"Yes.  My family goes on a cruise to the Bahamas and the Caribbean almost every year."  – 3/C Andrew Fusco (MTRA – Wrentham, MA)
---
"I have never been to any of these ports, but the one that I look forward to the most is Barbados. It is in the Caribbean region, which I am SUPER excited for. I also believe this place is special because it's more like a "once in a lifetime" trip due to the unique things you can do there. I heard they have really amazing beaches, which is one thing I look forward to."  – 3/C James Curtis (MTRA - Westminster, MA)
---
---
"I am looking forward to leaving the country for the first time." – 4/C James Anderson (FENG – Duxbury, MA)
---
"It's a new experience, a new environment, and I will get to see loads of new places."
– 4/C Lucas Marcolini (MTRA– Marion, MA)
---
"I am looking forward to the ports where I can meet people of different cultures and learn about them."
- 4/C Edward Barlage (FENG – Guilford, CT)
---
"I am very much looking forward to the Virgin Islands. I have never sailed in the Atlantic let alone been to the Caribbean, but I have seen photos of the diving possible off of St. John. Which I really want to try and get out to experience for myself. And getting to experience very warm water, coming from southern California, will be wonderful!" -3/C Alex Fledderjohn (MENG – San Diego, CA)
---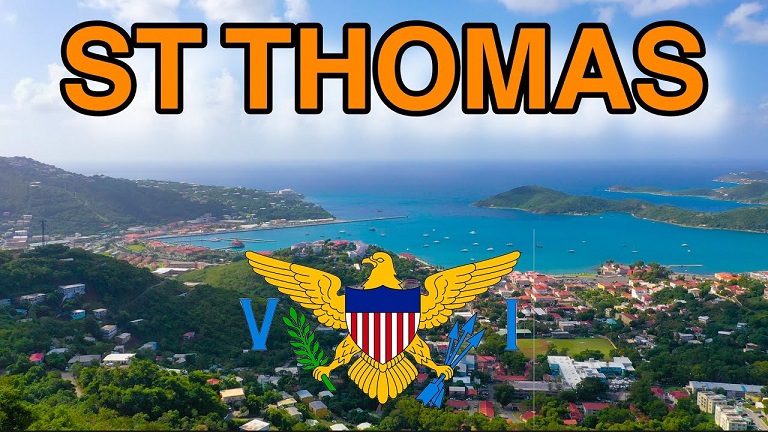 ---
"I traveled to St. Lucia in 2014 and 2015. I vacationed on the island of Aruba in 2016. In 2021, I visited Jamaica." – 4/C Abigail Stiltner (MTRA – Middleton, MA)
---
 "I visited to Puerto Rico about five summers ago.  I also traveled to Cuba three summers ago."
– 4/C Misha Munick (MTRA – West Newbury, MA)
---
"I went to Puerto Rico in 2015." – 4/C Justin Zadroga (MENG – Nantucket, MA)
---
"No, I have not been to the Caribbean but I am really looking forward to it! My family and I have traveled for years all over the United States; we have actually visited all of the Lower 48. I love learning about new places, how different people live and to gain experience and new perspectives. The ocean and the water in general has always called to me, whether it was in York Maine, Olympic National Park, the Everglades, Key West, Destin, Florida, Hunting Island, SC, or Crater Lake.  I know I am meant to be in, near or on the water." – 4/C Charlie Naylor (MTRA – Bedford, MA)
---
"I am looking forward to visiting Aruba. I have never left the country before other than international waters, so it's very excited for me to experience more cultures and the beauty of ABC Islands".  - 1/C Jacob Sheehan Rollo (MENG – Scituate, MA)
---

---
"I used to vacation to Turks and Caicos Islands every year for five years starting in the 4th grade."
- 4/C Jack Schrier (MTRA – Rockville, MD)
---
"I went to Puerto Rico in middle school and the Bahamas for Christmas 2021."
- 4/C Michael Caulfield (MENG – Walpole, MA)
---
"When

I

was young, I traveled to Mexico.  In 2021, I spent time in the Dominican Republic."  

– 4/C

Anthony Cirello

(MTRA – New Haven, CT)
---
"Yes, I went to the Caribbean when I was younger and traveled around on a catamaran." – 4/C Andrew Dyment (MTRA – Greenwich, CT)
---
"I have not been to the Caribbean yet, but I did go to the Bahamas in July of 2019 to spend time at the Atlantis Resort on Paradise Island."
– 4/C Austin Chavero (MENG – Framingham, MA)
---
"My family goes on a cruise to the Bahamas and the Caribbean almost every year."  – 3/C Andrew Fusco (MTRA – Wrentham, MA)
---