Working up high is considered a risky activity on land, but it especially dangerous on a rocking ship at sea.  All crew members are required to wear a safety harness that is appropriate for the intended job. 

Last week, 4/C cadets were introduced to the importance of wearing safety harnesses when working at eights on deck.  4/C Krista Johnson volunteered to strap on the safety harness. 

Krista is a Marine Transportation major from Florence, a village in the city of Northampton, Massachusetts.  Northampton is home to Smith College.
---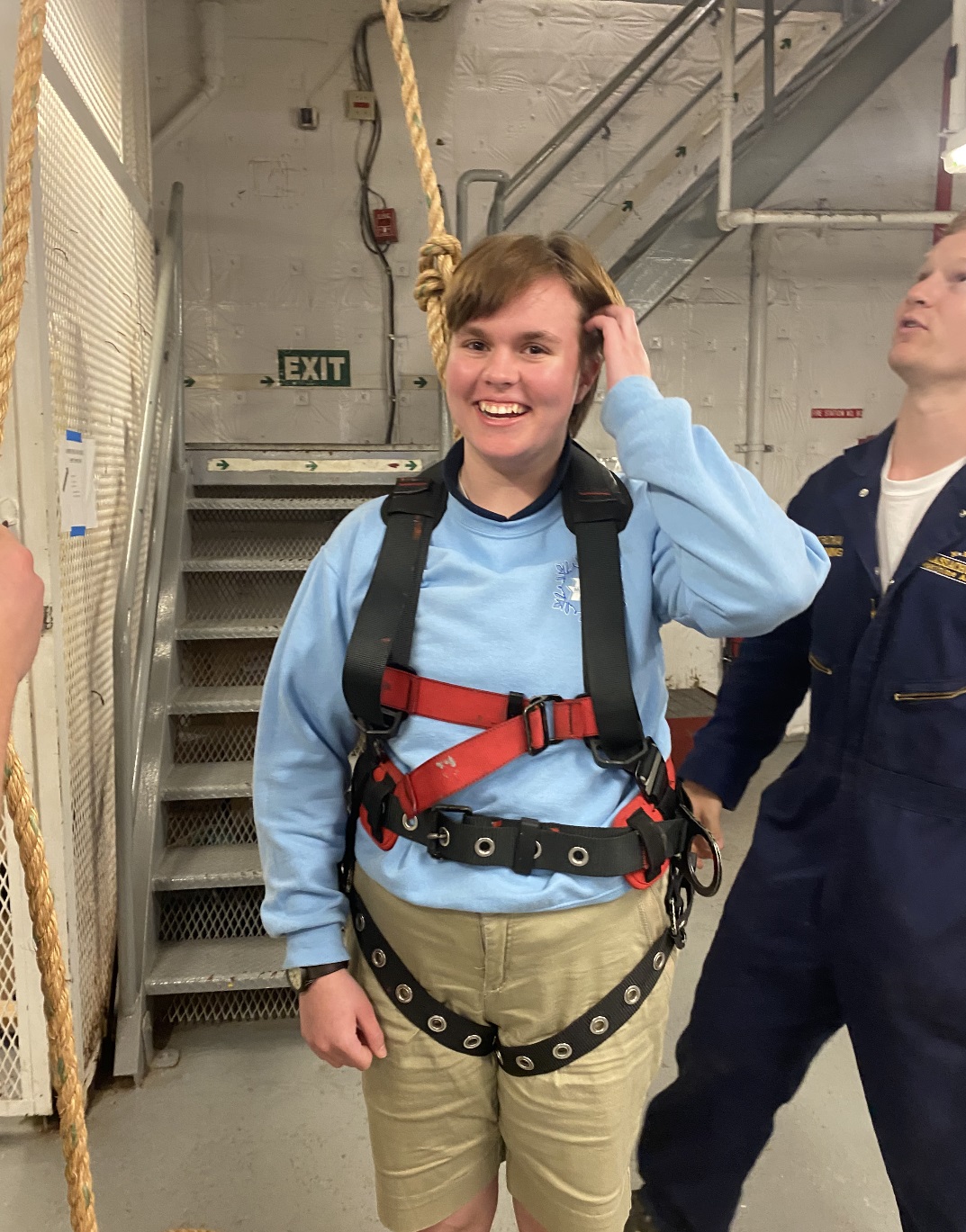 ---
Check out this brief video clip of Krista being lifted in the air.  Although there was laughter as Krista took flight, the 4/C cadets never lost sight of the important safety message being taught.
---
https://drive.google.com/drive/folders/1HDxlMYTwrNtMvb8CJ2VlfIE67pwEO03M?usp=sharing
---
---