The TS Kennedy has encountered fog throughout her journey down the the East Coast. 

That inspired students following from Bridget Hernandez's class at Bridgewater Raynham High School to submit their original poem, Fog, to us.   
Below the poem is a poster illustrating how fog forms over the ocean and a link to an article, The Physics Of Fog. 
---
Foggy Days

Water vapors fill the sky
There is something in my eye
The clouds have fallen to the ground
Its blurry all around
The fuzzy air is happy
So cold and wet and tappy
Dampening my soul
Let's light some coal
---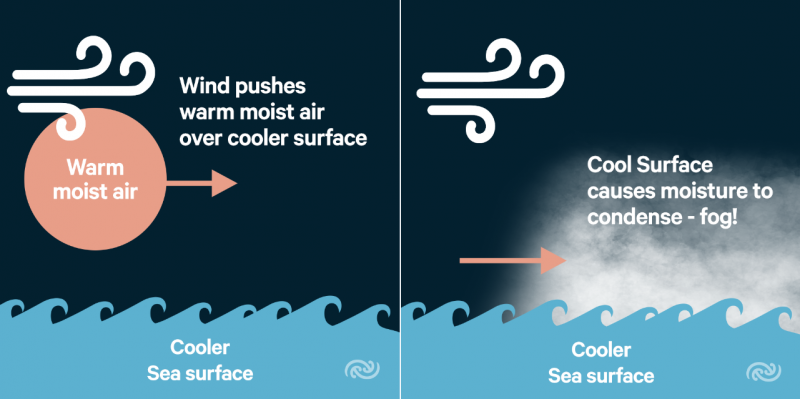 ---
Check out this link: The Physics Of Fog  https://blog.metservice.com/Physics-of-Fog