Check out this video sent to us by Kim Albertson, Vice Principal of Nantucket Elementary School.  Kim is the proud mom of 1/C Training Rate Paige Albertson.  Paige will graduate in June with a degree in Marine Engineering.  
---
https://drive.google.com/drive/folders/1cvusuW9sIAs7UVe5xpFbUN3K9wRviw4x?usp=sharing
---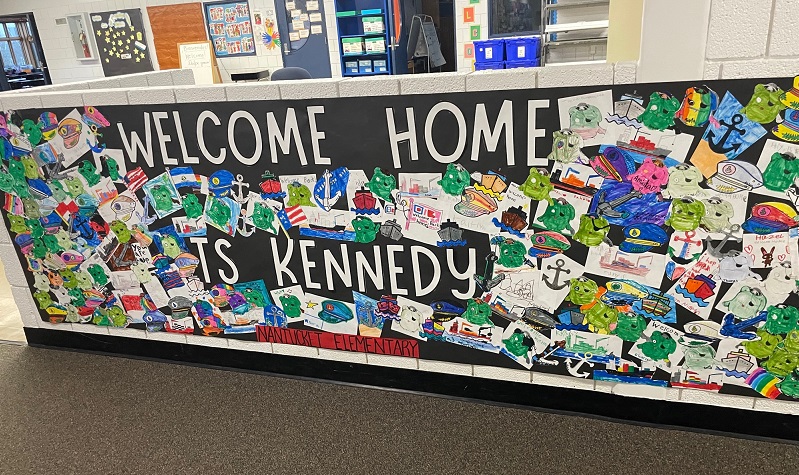 ---
Here is a note that Little Buc wrote to the students who created the bulleting board.
Ahoy, Nantucket Elementary School Students -

I was overwhelmed when I watched the video that your Vice Principal shared with me.  I loved seeing the many drawings of me on the bulletin board.  You made my day!
It means so much that the entire island of Nantucket has supported the Follow The Voyage-Share The Experience Program - and even more that you have enjoyed my posts so much.
I am looking forward to visiting your school in the spring.
Your favorite pirate aboard the TS Kennedy,
 
Little Buc
---