On a walk across campus this week, the words on the bell that hangs outside of the Harrington Building caught my eye.  

USS Nantucket
Gift Of The Town Of Nantucket, Massachusetts
September 1919
Although I had passed the bell hundreds of times over the past seven years, it was the first time that the words jumped out at me.

What a fitting time to make this discovery!  There are eight cadets from the island of Nantucket cruising aboard the TS Kennedy for Sea Term 2023.  Just about every teacher and student on the island of Nantucket is participating in the Follow The Voyage-Share The Experience Program. 
The Massachusetts Nautical School's training ship USS Ranger was renamed Rockport on October 30, 1917 and then to Nantucket on February 20,  1918.  At the conclusion of her summer cruise in 1919, the ship stopped in Nantucket Harbor.  The citizens of Nantucket presented the bell to the ship on September 17th.  Following the visit, the ship sailed 78 nautical miles back to Boston for the winter.
How special that it is that the island ancestors of the many students participating in the Follow The Voyage- Share The Experience  Program gifted the bell to the college that we now know as Massachusetts Maritime Academy!  
---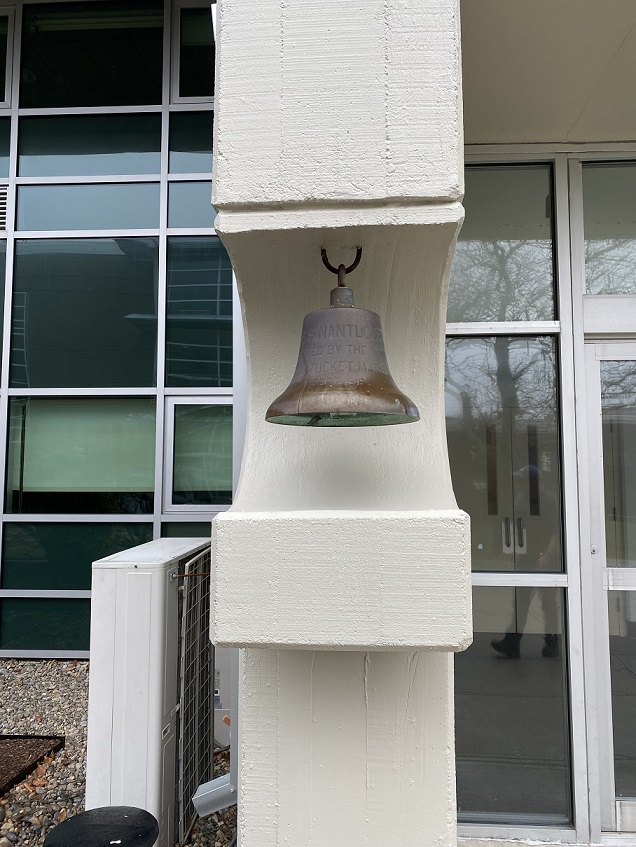 ---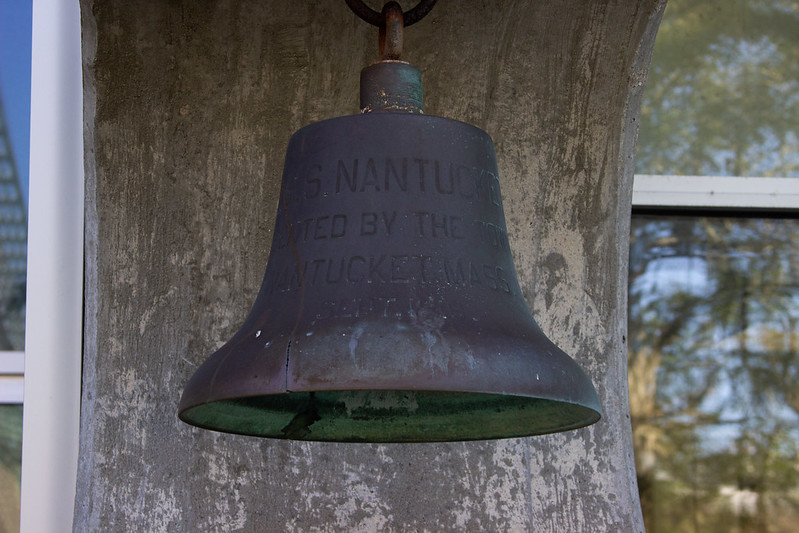 ---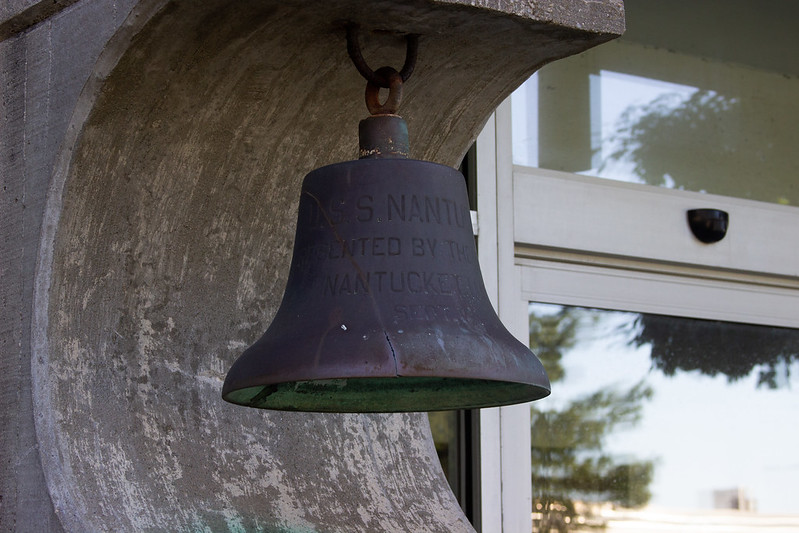 ---
Here is what the bell looked like hanging on the USS Nantucket.
---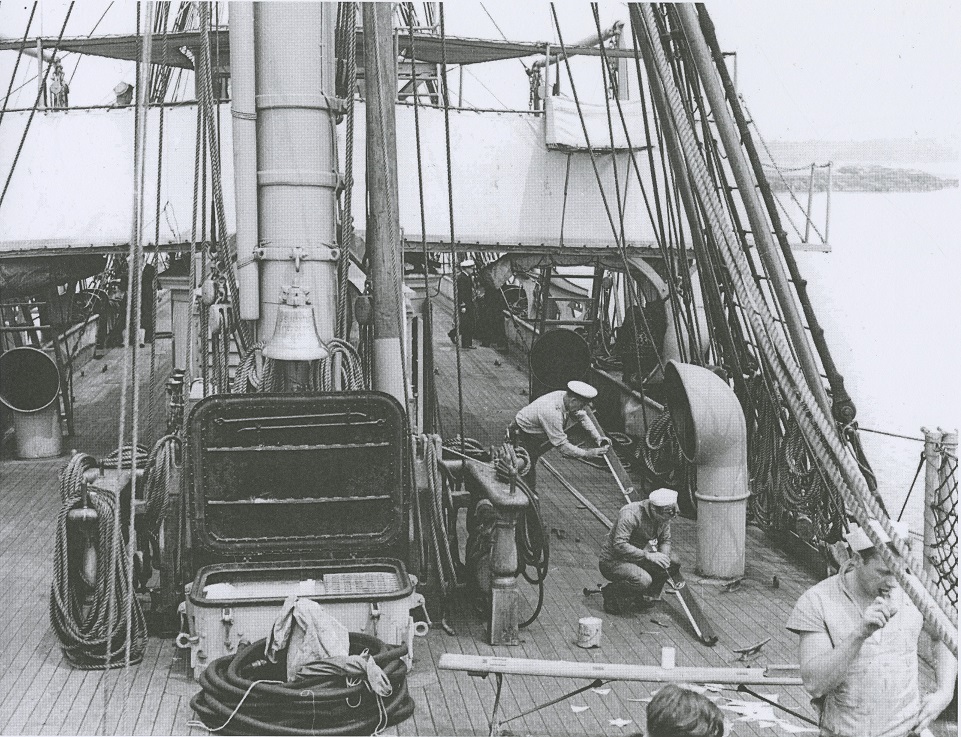 ---
How would the USS Nantucket compare with the TS Kennedy?
Length: 177 feet, 4 inches
If you took three ships the size of the USS Nantucket and placed them end to end, the TS Kennedy would still be eight inches longer.  

Beam: 32 feet
The beam of the TS Kennedy is 44 feet greater than the beam of the USS Nantucket.
Here is another photo of the USS Massachusetts docked in Boston.  It was on loan from the US Navy.  At the time, cadets at the Massachusetts Nautical School lived, learned, and worked aboard the ship.
---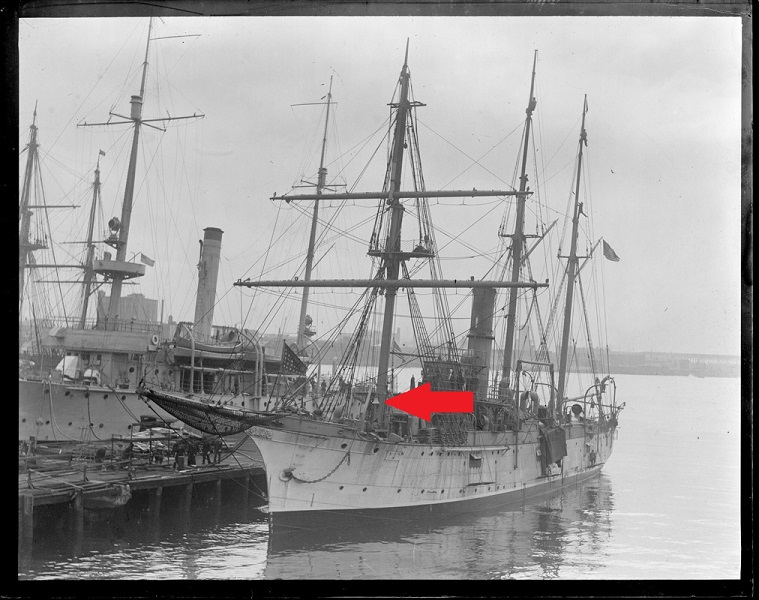 Thank you to the people of Nantucket for the gift of this beautiful bell that is still enjoyed today on the campus of Massachusetts Maritime Academy.