Ahoy, Followers –

Yesterday, I had the thrill of a lifetime.  While the TS Kennedy was underway, a cadets strapped me into a safety harness and held me over the side of the ship, near the stern.  Looking through the sapphire water, I was able to see the TS Kennedy's orange rudder at work.

Check out this video!  You'll feel like you're hanging over the edge of the TS Kennedy with me.  You may want to watch and twice to really focus on the rudder.
---
https://drive.google.com/drive/folders/11-s1R-dEjZMLdsd5WdAUP4nN0m4YZAKO?usp=sharing
---
A rudder is a blade-like structure, positioned behind the ship's propeller.  It isn't visible when the ship is in water.  The only time we can have a full view of the rudder is when the ship is in dry dock. 
I just LOVE these photos taken of the TS Kennedy when the ship was in dry dock.  You can see the shape of the ship's massive rudder. 
---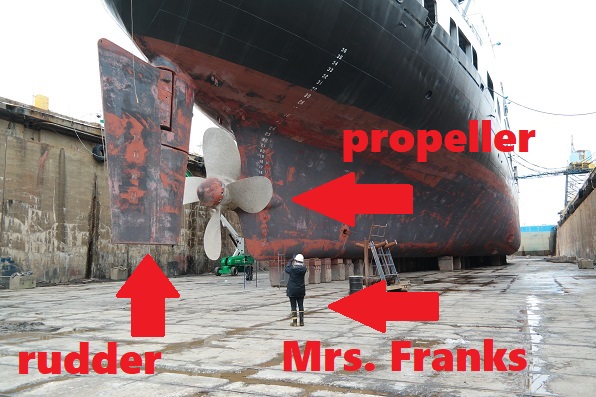 ---
---
The TS Kennedy would probably be embarrassed if she knew that I was showing off photos of her looking at her so blotchy.  She had just been power washed and was awaiting a fresh coat of paint.  I still think she looks beautiful, don't you?
During Sea Term 2023, many of our followers have been reading about Titanic, the British passenger liner that sank on her maiden voyage in 1912.  Check out the size of Titanic's massive rudder! 
---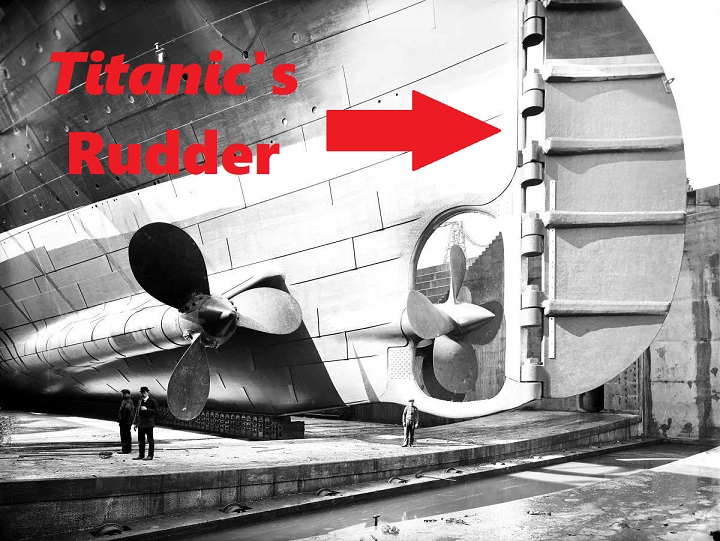 ---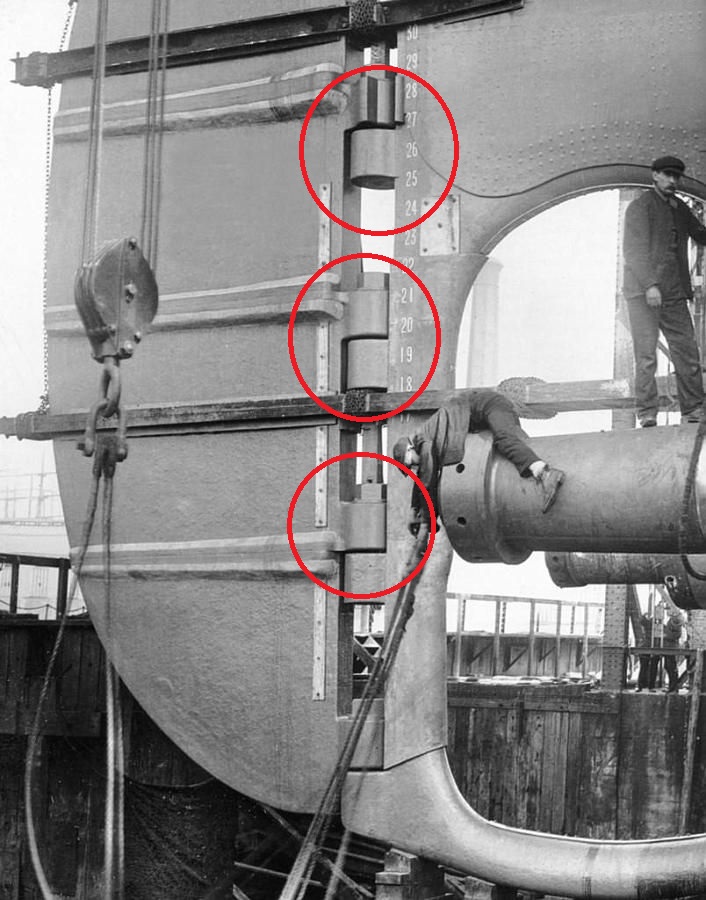 ---
Doesn't the photo above, remind you of the hinge on a door?
Titanic's rudder was 78 feet, 8 inches high and 15 feet, 3 inches wide.  The rudder weighed over 100 tons.  That's more than the weight of 2,000 hippos. 
---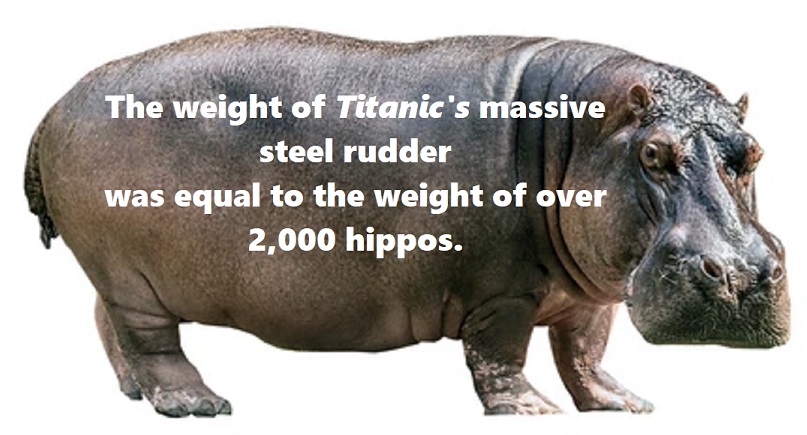 ---
We can thank China for the invention of the rudder, which developed from an oar.  Mounted rudders started appearing on Chinese vessels in the 1st century.  That was a LONG time ago.  This is 2023, and we are in the 21st century. 
Check out this photo of a pottery model of a Chinese sailing ship.  It was dug up in China in 1954.  Now it on display at the National Museum Of China.
---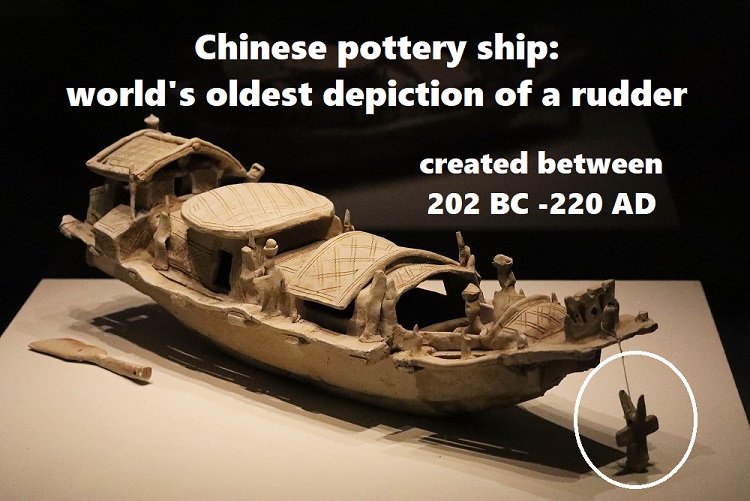 ---
Although it is hidden below the ocean, the TS Kennedy's rudder has helped to steer the ship from Buzzards Bay to Puerto Rico, to Barbados, and to Aruba.  Now the rudder is hard at work, guiding us towards St. Thomas.  
Your favorite curious pirate,
Your favorite curious pirate,
Little Buc