Ahoy, Followers -
What's better than seeing photos of St. Thomas that were taken from The TS Kennedy?
---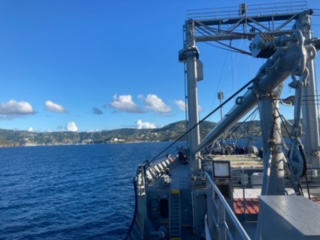 ---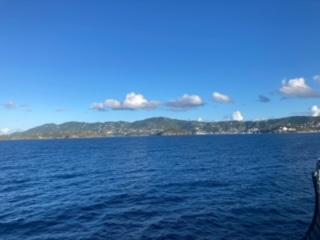 ---
Seeing photos of the TS Kennedy taken from St. Thomas!
Before the ship had even docked, I began receiving photos taken by friends and family members of cadets who were waiting on the dock or in their hotel.  They are also big fans of yours truly, Little Buc.  They wanted me to receive the photos first, so that I can pass them along to YOU.
Take a look!  
---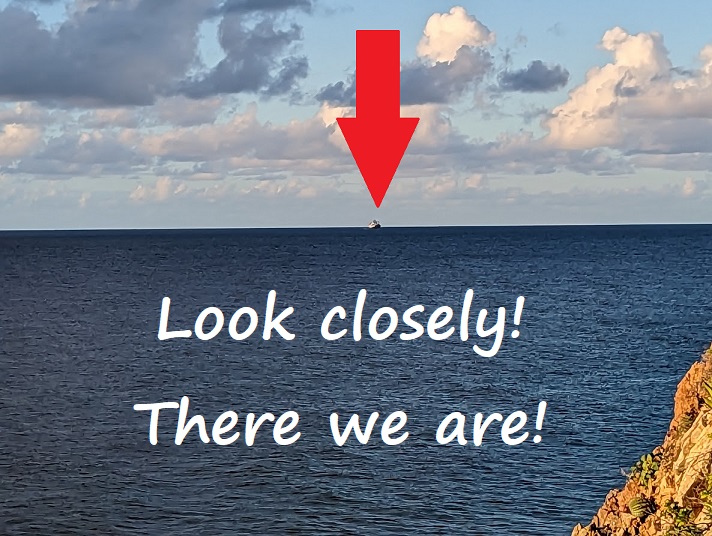 ---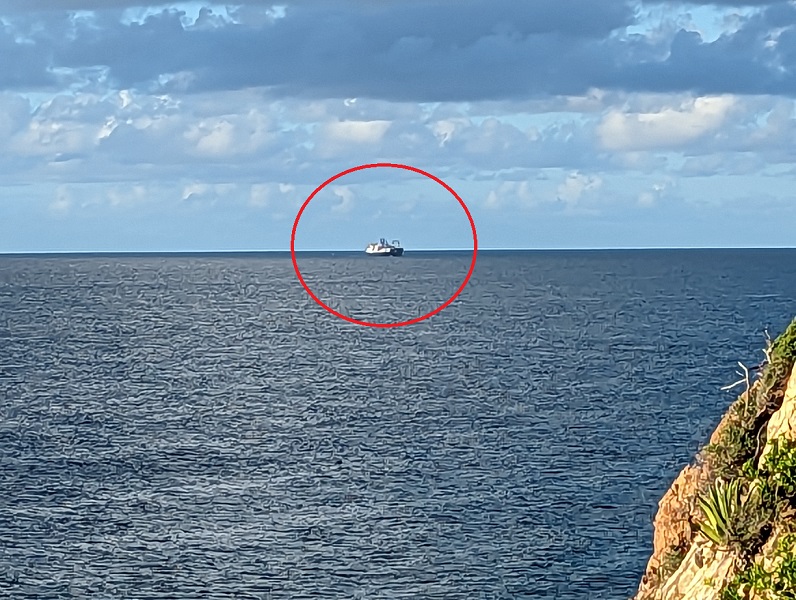 ---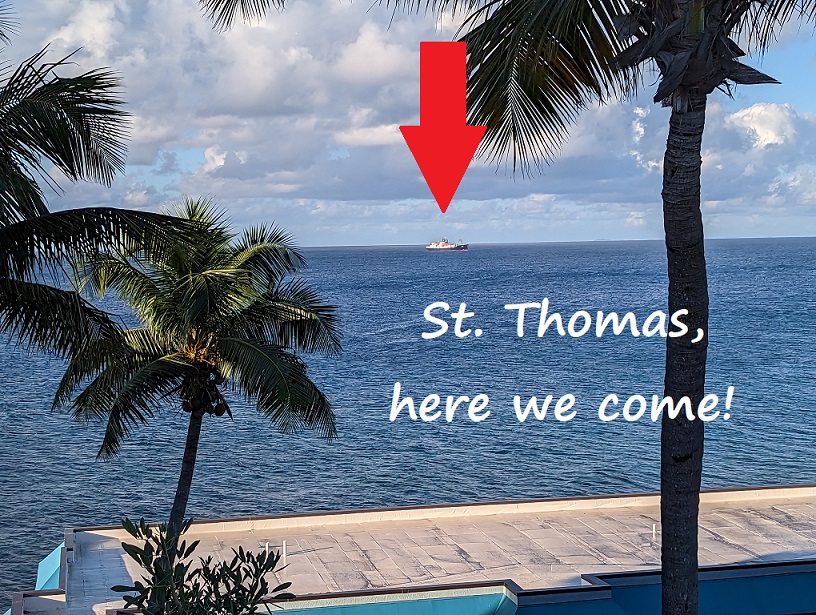 ---
---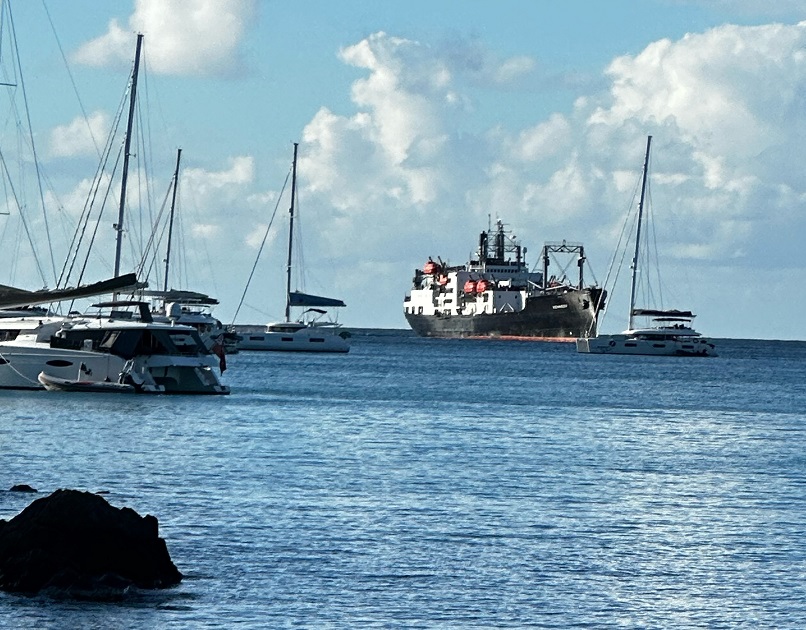 ---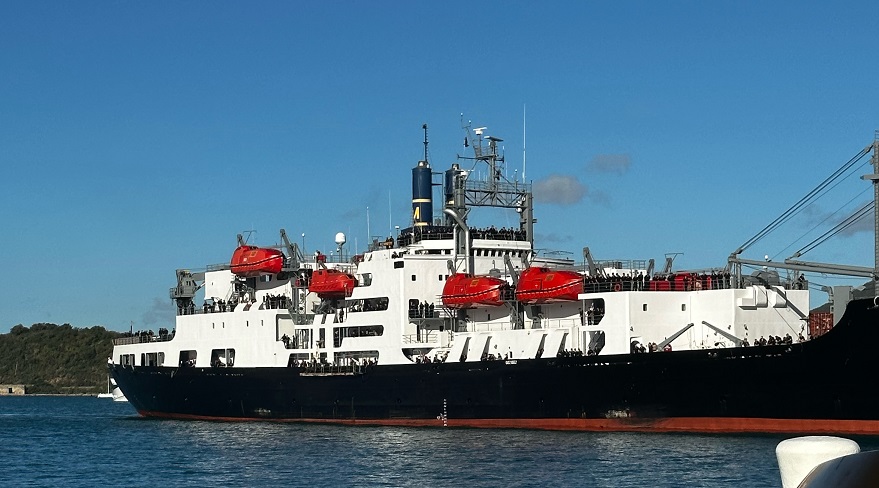 ---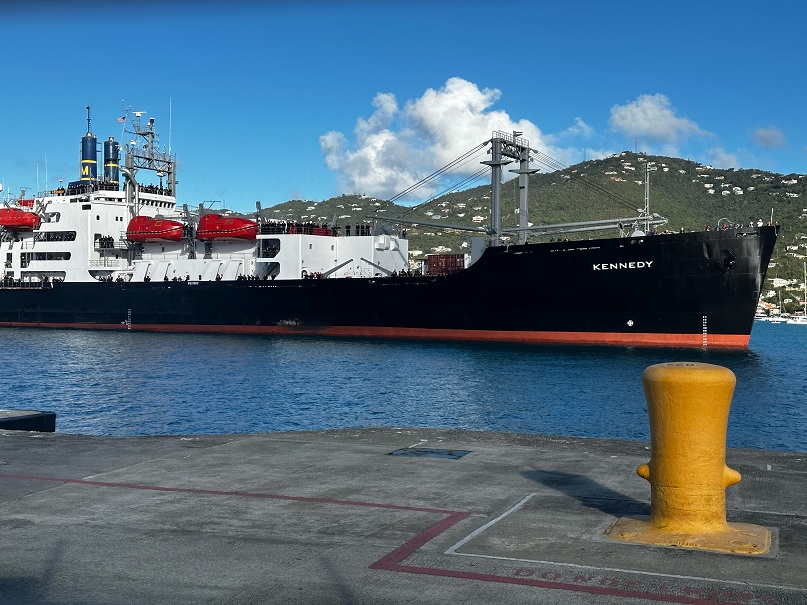 ---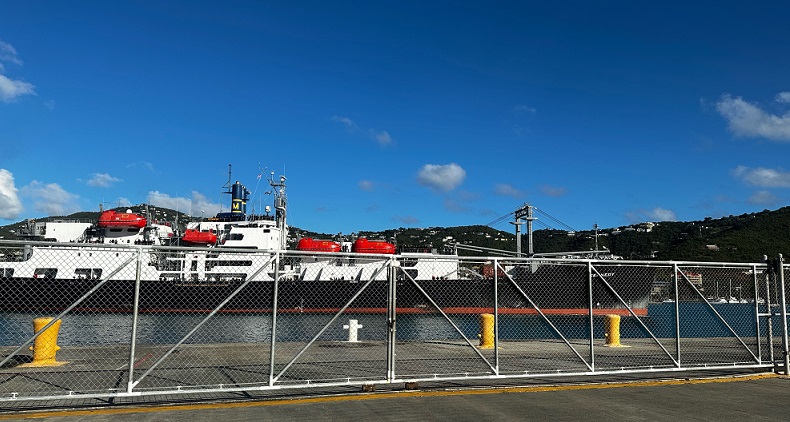 ---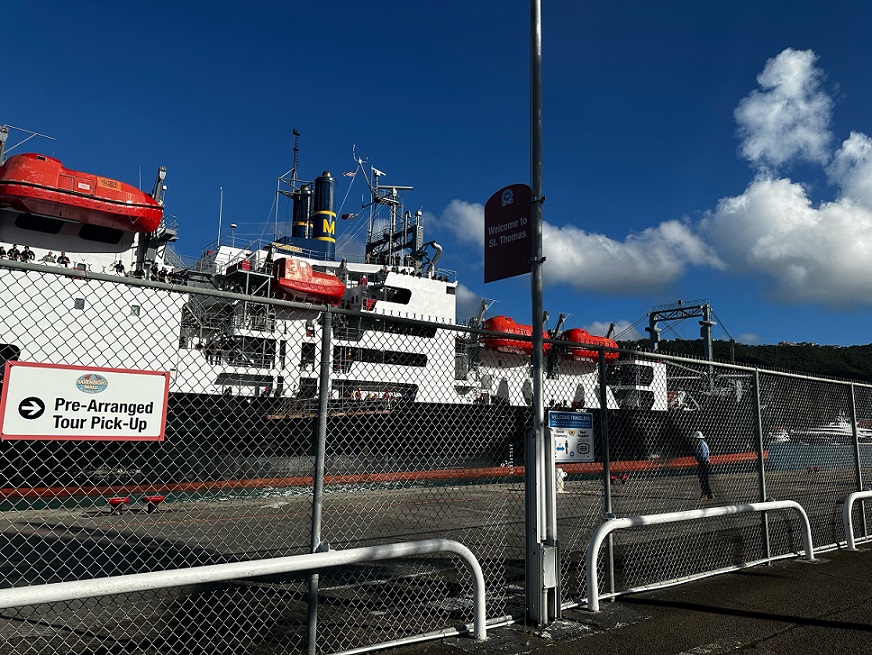 ---
Aren't those amazing?  I am usually so focused on how beautiful the islands look as we approach them.  I never even thought about how beautiful the TS Kennedy looks as she arrives.   
Check out this spectacular photo that I received!
---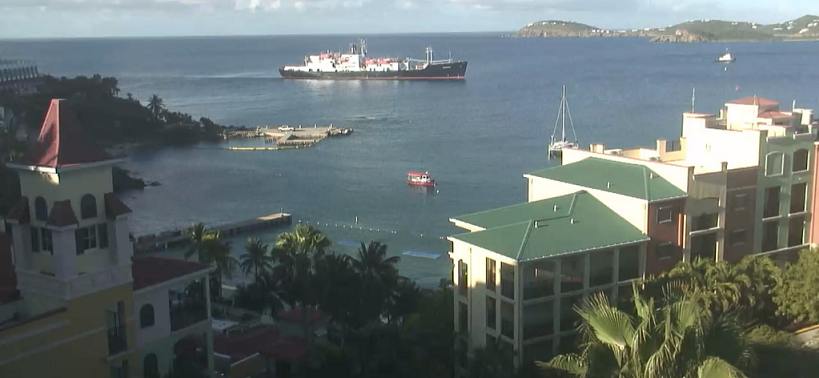 ---
The cadets and I were hanging over the railings on the deck as the pilot arrived.  This week is especially exciting because, in years past, I met two St. Thomas harbor pilots who were graduates of Massachusetts Maritime Academy.  Since we haven't been here since 2018, I am not sure if they still work here.  There are now six harbor pilots.  I can't wait to find out if today's pilot has ties to the Academy.
---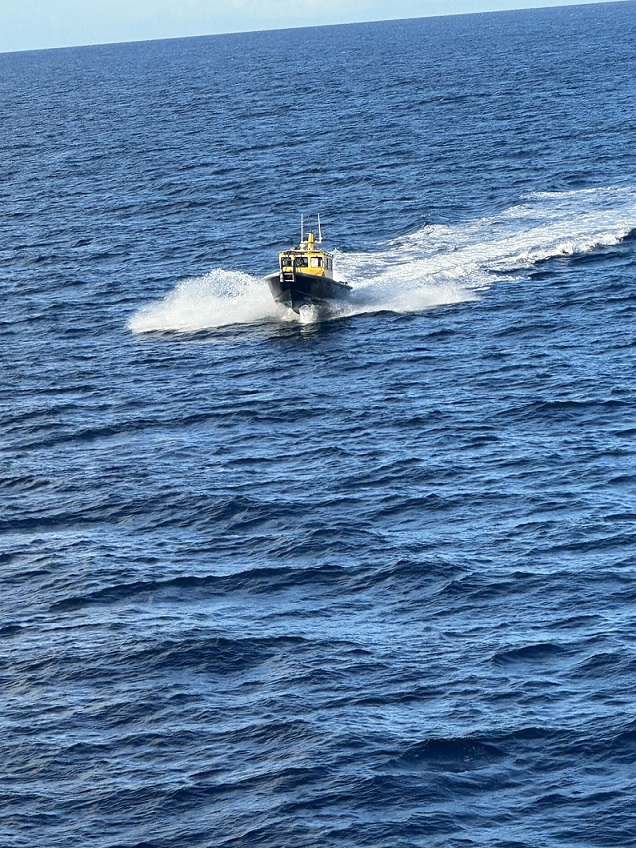 ---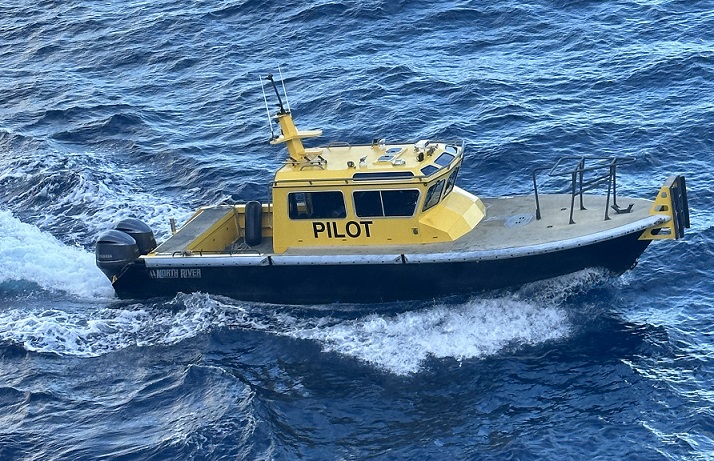 ---
---
Then we had help from a tug,  helping us get into the dock.
---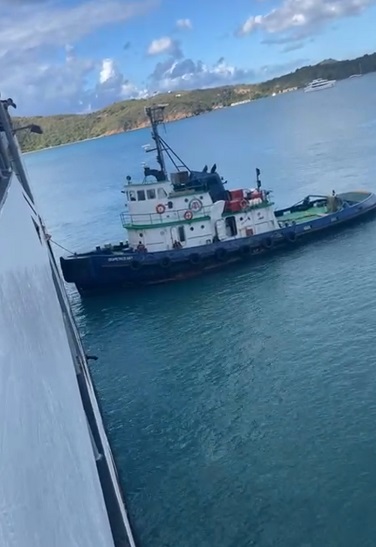 ---
I am so excited to be in St. Thomas!  What a treat it is to be surrounded by all of this tropical beauty and to see American flags flying in the distance.  It doesn't get any better than this!
If you are following from a location that is experiencing record low temperatures, please bundle up.  I wish that I could send you some of the Caribbean sunshine and tropical breezes that we are enjoying.
Wishing you a great weekend! 
Your favorite green pirate aboard the TS Kennedy,
Little Buc
---
---