Ahoy, Followers!
Last night, a pair of cadets told me that there was a COW and a CROW on Deck Watch.  Knowing that Captain Campbell doesn't allow animals of any kind aboard the TS Kennedy, I was shocked!  I listened carefully, but I didn't hear a, "MOOOOO!"

Seeing the stunned look on my face, the cadets quickly explained what they were talking about.  They told me that at any given time during Sea Term 2023, there will be sixteen people standing Deck Watch. The names of some of the positions are quite long, so the cadets and crew refer to them using abbreviations.

COW - Cadet Officer Of The Watch: This cadet is responsible for everything that happens on the Bridge. Basically the COW is a Mate in training.
---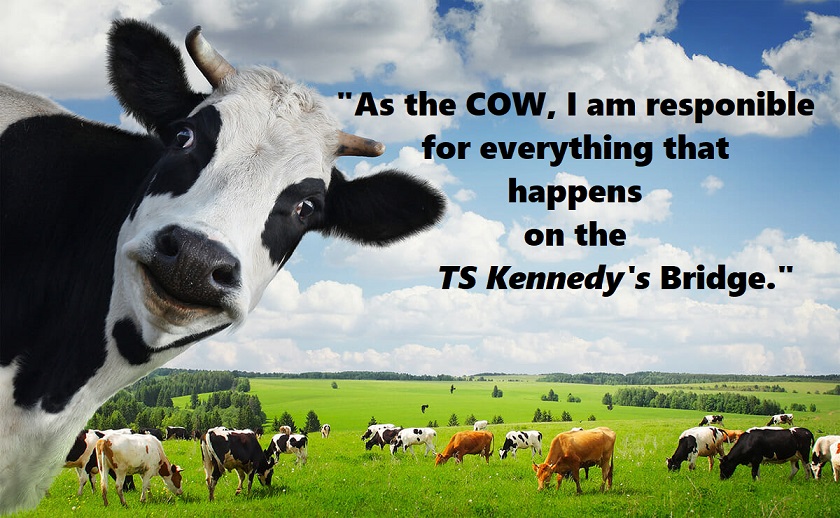 ---
CNW - Cadet Navigator Of The Watch: The CNW is responsible for making sure that all of the proper navigation equipment, such as books and dividers, are on the Bridge. The CNW is also responsible for keeping the COW updated on the voyage plan.
CROW - Cadet Radar Observer of the Watch: This cadet is responsible monitoring the RADAR, the ECDIS (Electronic Chart Display & Information System) and the ARPA (Automatic Radar Plotting Aid) on the Bridge. The CROW needs to keep an eye out for other ships or obstacles and inform the COW if any are spotted.
---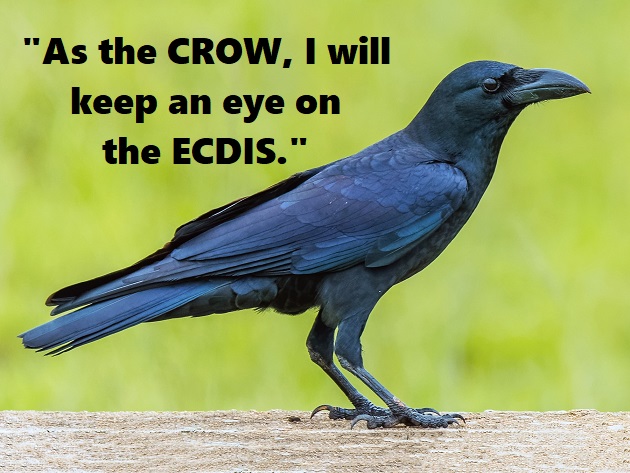 ---
CTW- Cadet Trainer of the Watch:  This cadet is responsible for answering any questions that the 4/C and 3/C cadets may have.  If they do not know the answer, they'll find out and let the cadets know. The CTW is also available if the COW needs assistance with something.
CHW - Cadet Helmsman of the Watch:  This cadet is responsible to train underclassmen and steer the ship safely at all times.
CWOW - Cadet Weather Observer of the Watch: This cadet is responsible for keeping a detailed weather report and assisting the COW if need be.
CBMW - Cadet Boatswain's Mate of the Watch: This cadet is responsible for rotating the 4/C cadets through positions and making sure that they complete hourly rounds of the ship.  The CBMW must also take muster of the cadets for the incoming watch.
All of the watches listed above have underclassmen assistants that are responsible to carry out tasks assigned to them
CSRW - Cadet Security Rover of the Watch, Alpha and Bravo: Two 4/C cadets on the Quarterdeck that conduct rounds of the ship every hour.
CMW - Cadet Messenger of the Watch: This cadet delivers messages from the Bridge to other parts of the ship when necessary.
During a four-hour period, each cadet on Deck Watch has specific responsibilities.  There is no confusion as to who should do what.  Everyone works together to keep the ship running smoothly.
If you were a cadet on Deck Watch aboard the TS Kennedy, which position would you prefer to have?  Why?  What challenges would this position present? 
Your funny pirate,
Little Buc