Ahoy, Followers –
This year, the Follow The Voyage-Share The Experience Program has students participating from all over the world.  One fifth grade class is following Sea Term 2023 all the way from American Academy Casablanca in Casablanca, Morocco. 

The students have just finished reading Titanic: Voices From The Disaster by Deborah Hopkinson.  Their teacher thought that it would be interesting for the class to compare the voyage of the RMS Titanic with the voyage of the TS Kennedy. 
To welcome our Moroccan followers, I thought that I would compare the two ships in one of my first blogs.  Over the years, many of our student followers have read books about Titanic during Sea Term and asked questions about the differences between the two ships. 
---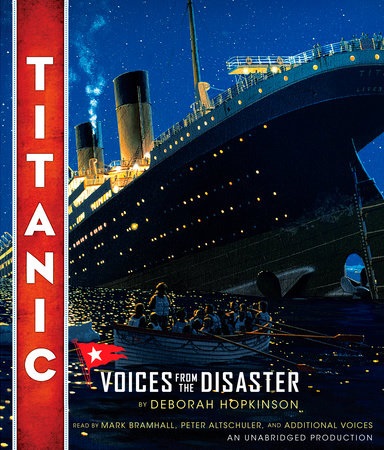 ---
For starters, Titanic was longer than the TS Kennedy, measuring 882 feet, 9 inches.  That's over 340 feet longer than our training ship!  Titanic had one additional deck than the TS Kennedy, which has eight.  Titanic could carry a maximum of 3,547 people, although there were a total of 2,223 passengers and crew aboard for its maiden voyage.  The TS Kennedy can carry a total of 753 people.  Like the Titanic, our ship is not filled to capacity.
---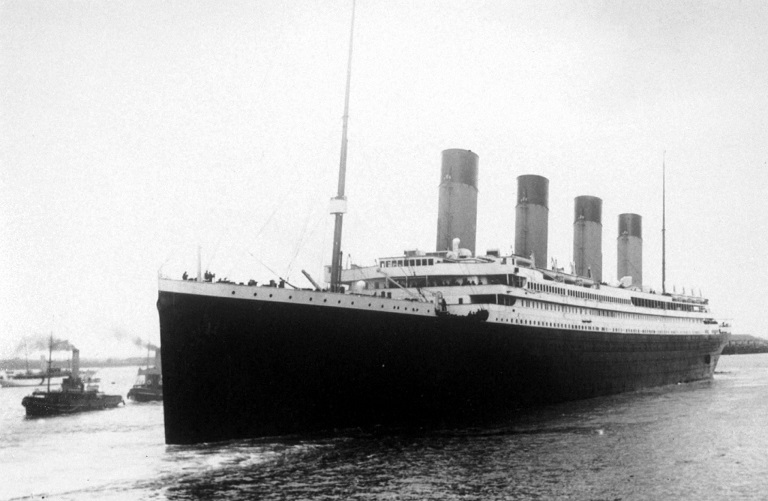 ---

---
When it comes to lifeboat capacity, there's a big difference.  There was only room for 1,178 people in Titanic's twenty lifeboats. Sixteen were made of wood and the two collapsible lifeboats were made of kapok and cork.   The total capacity of the TS Kennedy's lifeboats and life rafts exceeds the maximum number of people permitted on the ship.  Our training ship carries eight enclosed lifeboats and eight inflatable life rafts.  Six of the enclosed lifeboats have a passenger capacity of 76.  That's 16 additional passengers beyond the capacity of Titanic's largest lifeboat.   The remaining two enclosed lifeboats can accommodate 53 people each.  The eight inflatable life rafts have a capacity of 25 persons each. 
---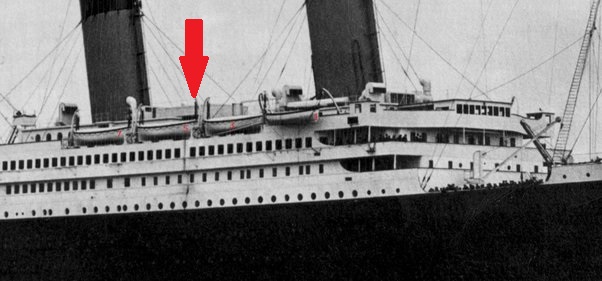 ---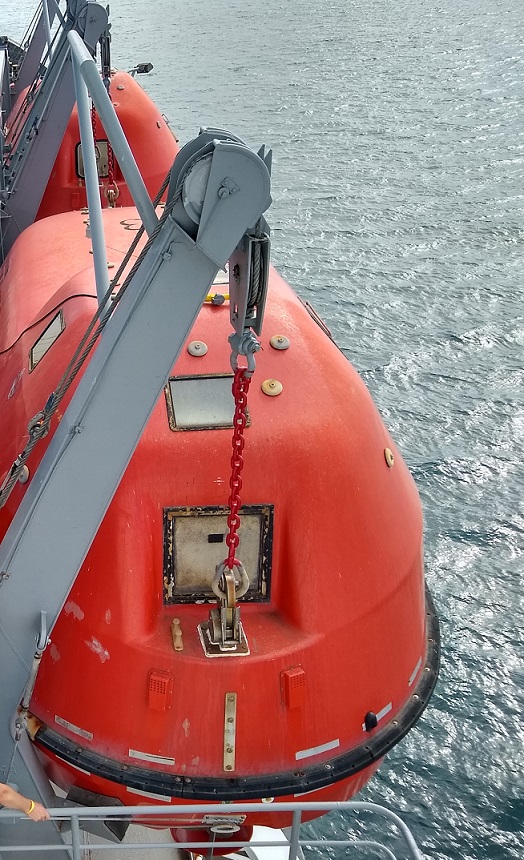 ---
As everyone knows, Titanic struck an iceberg near Newfoundland, Canada.  The temperature of the seawater was estimated to be about 28 degrees Fahrenheit.  During January and February, the temperature of the ocean around the Caribbean islands will be in the mid to low 70s °F.   Although there is absolutely no chance that the TS Kennedy will see an iceberg during Sea Term 2023, there is an expert on icebergs traveling on the ship.  Professor Ashok Pandey will be leading a small group of Massachusetts Maritime Academy cadets majoring in International Maritime Business.  From his days as a ship's captain in the high latitudes, Professor Pandey developed a fascination for ice. He is an expert in polar shipping navigation.  Captain Pandey is member of the International Ice Charting Working Group (IICWG), which formed in October 1999. 
There were a lot of luxuries aboard Titanic that cadets will not experience aboard the TS Kennedy.  Titanic's First-Class passengers ate in the largest dining room ever seen on a ship.  Throughout the meal, a live orchestra played background music. The oak, mahogany and sycamore furniture and paneling were carved in intricate detail. Although the Mess Deck is certainly large, it is more like your school cafeteria than Titanic's dining room.  As they eat, our cadets aboard the TS Kennedy definitely have a much better view than Titanic's passengers had. The portholes in Titanic's dining room were concealed by inner leaded-glass windows. The designers wanted to give passengers the impression that they were dining in a fancy restaurant on shore, rather than at sea.  That seems pretty silly, doesn't it?  The Mess Deck has windows on three sides. 
---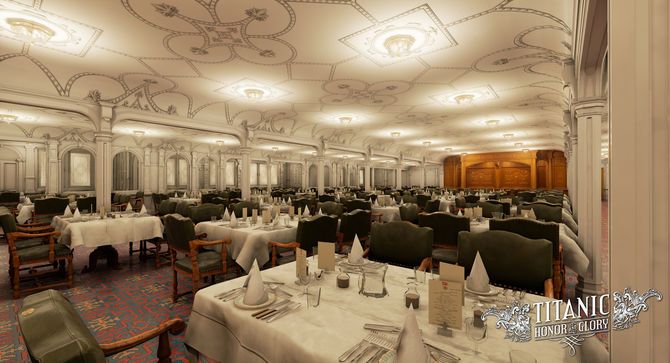 ---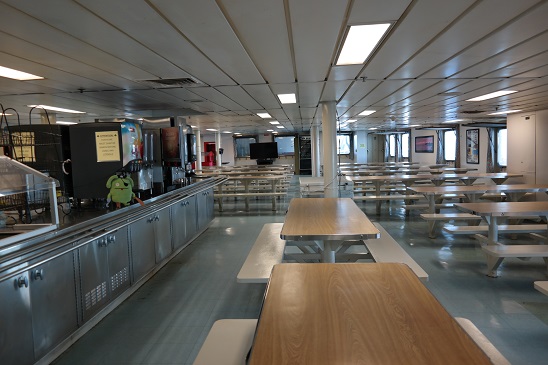 ---
Although the TS Kennedy does have a gym, it is quite different than the gymnasium on Titanic.  Two electric camels and an electric horse could be enjoyed by Titanic passengers.  Two similarities are weightlifting equipment and a rowing machine.  On Titanic, a Physical Educator would help passengers with their fitness routines. Cadets aboard the TS Kennedy are responsible for their own gym activities.  Fortunately, most cadets have been using similar equipment for years. 
---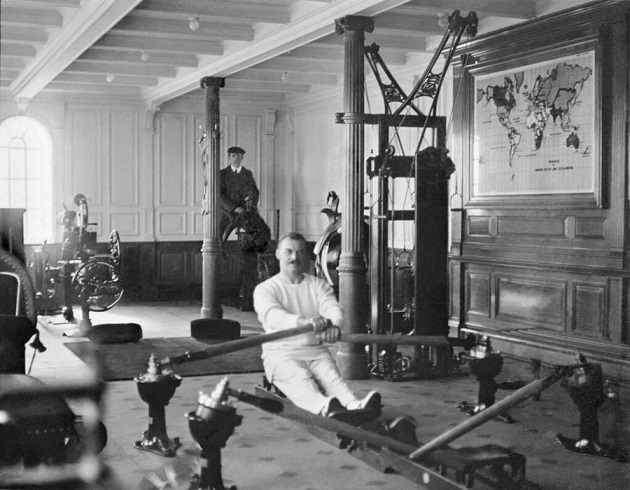 ---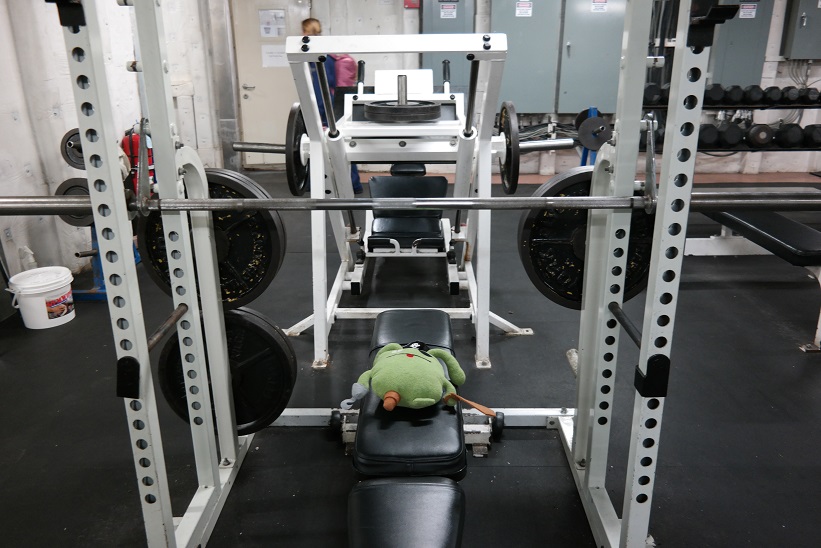 ---
Like the Titanic, the TS Kennedy is powered by steam. Titanic had three propellers, but the TS Kennedy has just one.  As a result, the Titanic could travel much faster, steaming at an output of 30,000 horsepower.   Compare this to the training ship's propulsion of 15,500 horsepower. 
---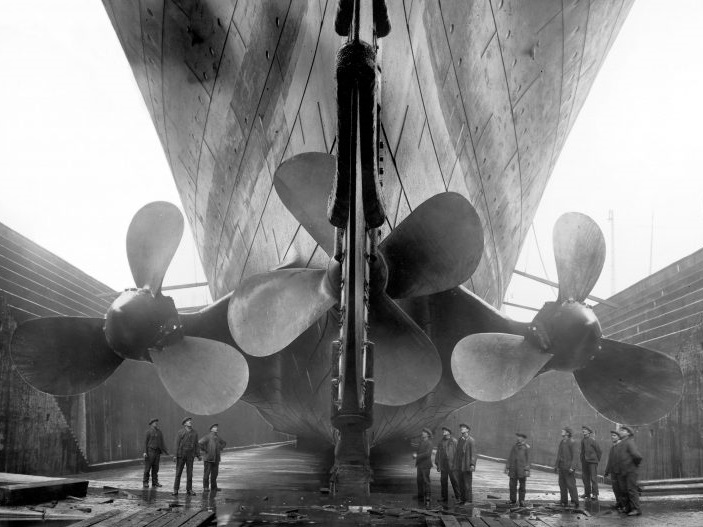 ---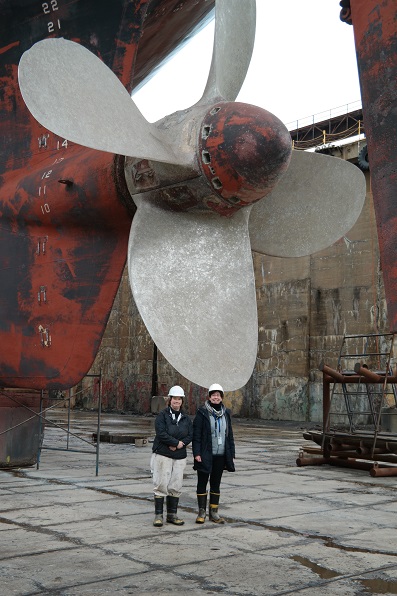 ---
There were 21 lateral-closing watertight doors aboard Titanic.  The TS Kennedy is equipped with six watertight doors. 
---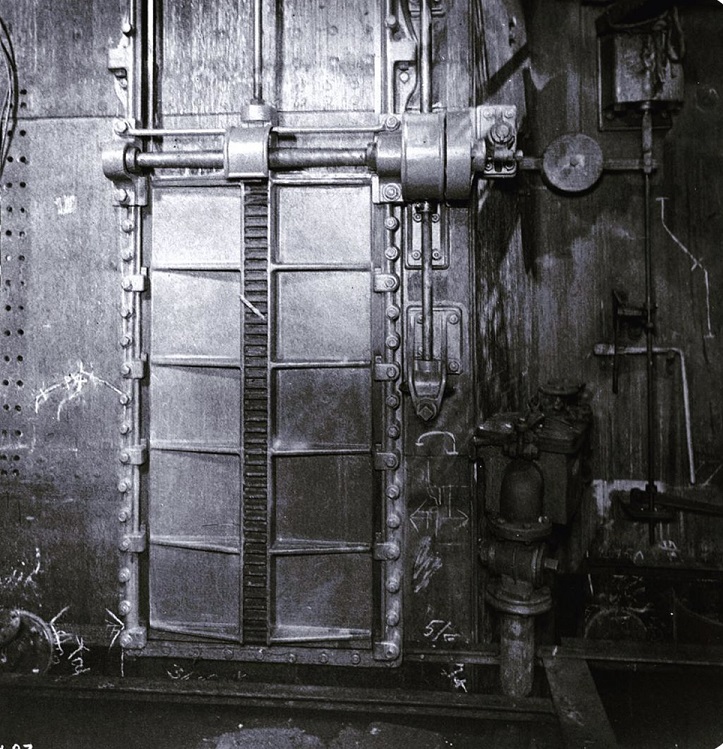 ---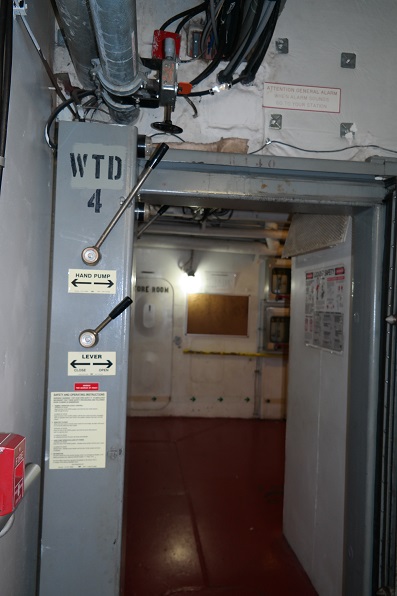 ---
Captain Campbell is several years younger than Captain Edward John Smith was at the time that he navigated Titanic on her maiden voyage.  Rather than receiving formal schooling in Marine Transportation like Captain Campbell did at Massachusetts Maritime Academy, Captain Smith began his sea-going career as an apprentice on a ship named Senator Webber.  It is interesting to note that the Senator Webber was built in Boston, Massachusetts. 
---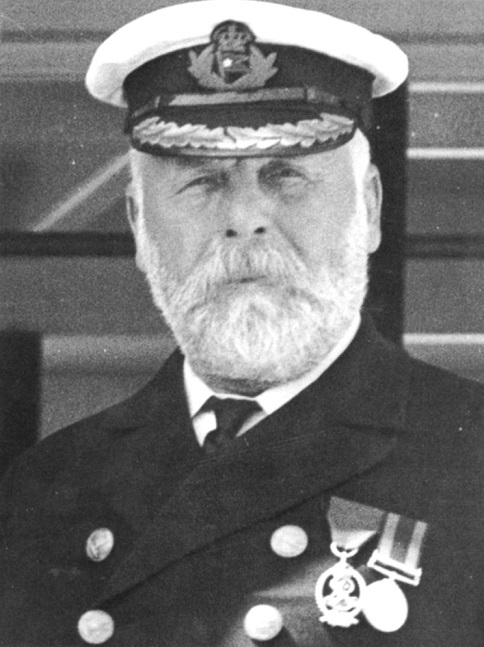 ---
---
Titanic's nickname was Ship Of Dreams.  I am sure that this name could be applied to our training ship as well.  With just four days until the TS Kennedy's departure, cadets are dreaming about the tremendous learning opportunities ahead as well as carefree days of liberty in the Caribbean sunshine.
Your favorite green pirate,
Little Buc
---
---
---