Good morning, Followers -
You certainly have great memories! I have received several emails reminding me that I promised to share the story of how my first Sea Term ended. After over five weeks away, I had forgotten.
I already told you that Sea Term 1984 began in the snow and ended in the snow. That wouldn't be too surprising if we were returning in February as we are in 2023, but the TS Empire State V was coming home to Buzzards Bay in late March, about a week after the first day of spring.
As you can imagine, when your son or daughter has been away for over two months, parents, grandparents, and friends are eager for them to return home. Such was the case in 1984 when a strong coastal storm kicked up with snow, strong wind, and high seas.
As the TS Enterprise steamed towards Taylors Point, another ship, the Elida, had just delivered Columbian sugar to Saint Johns, New Brunswick. Without any cargo to provide ballast, the ship was riding high in the water. Ballast is something heavy that is placed low in the ship to provide stability and make it less likely to rock from side to side. Once the sugar was offloaded, there was very little to keep the ship steady. That might have been okay if the weather was calm, but when a storm arrived, it meant disaster. To make matters worse, the ship did not have up-to-date technology so she hadn't received the latest weather forecasts. Other ships in the area with modern equipment for monitoring weather had time to react and respond. The fierce wind and raging sea forced Elida to beach itself onto Nauset Beach in the late afternoon.
Are you wondering what the wreck of the Elida had to do with my Sea Term?  No, we didn't see the Elida or come anywhere near her. I don't even think that the cadets were aware of the situation at all. We just wanted to get home, see our families, and sleep in our own beds.

Back on shore, however, our parents heard radio and television reports about a ship running aground. Since the early reports did not include the name of the ship, the parents that were waiting for us assumed the worse.  Word quickly spread that it was the TS Empire State V that had gone aground.  Frantic parents began calling the Academy.  Don't forget, this was before cell phones, Instagram, Twitter and all social media. 

Fortunately, there was a happy ending for everyone aboard the two ships. Elida's crew of about twenty Filipinos were rescued by the Coast Guard and the cadets and crew of the TS Enterprise safely docked at Taylors Point.
---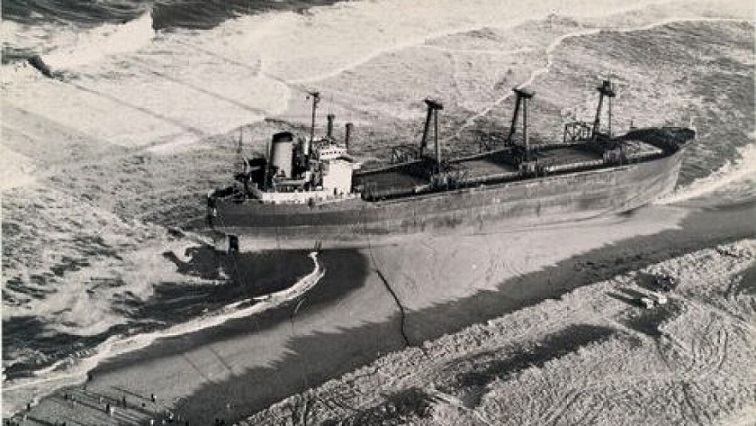 ---
Over the next week, some cadets and their parents traveled to see the wreck that had caused an hour of panic for Massachusetts Maritime Academy families. I think that I remember hearing that over 140,000 people made the trip to Nauset Beach. Unfortunately, that was the end of the Elida's eighteen years of shipping service. After almost two months, she was towed to a scrap yard in Rhode Island, and then to New York where she was cut and became scrap metal. I guess you could say, the Elida was recycled.
Here is a link to a story written on the 30th anniversary of the wreck. 
---
https://www.capecodtimes.com/story/news/2014/03/31/eldia-seems-like-yesterday/37845612007/
---
I will ask that a news video and photos be included when this blog is posted. 

Thanks for reminding me to share this story with you.

Today, work as hard as a Massachusetts Maritime Academy cadet.
Sincerely,
Captain Michael J. Campbell
Master, TS Kennedy
---
---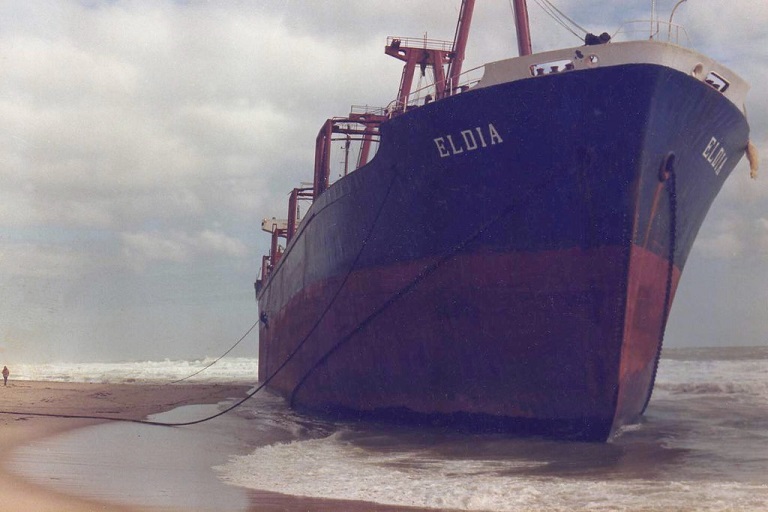 ---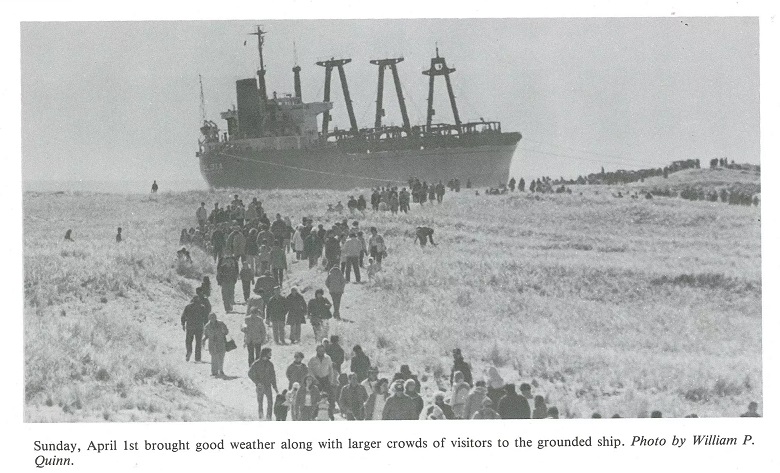 ---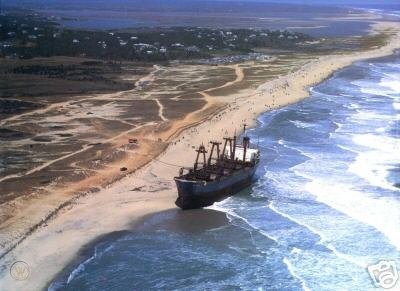 ---