Monday, January 9, 2023
Good morning, Followers -
Thank you to all of the parents, grandparents, relatives, and friends who turned out on yesterday to watch the TS Kennedy depart Taylors Point.  The signs, banners, and balloons created a festive atmosphere.  It was also the first sunny morning since cadets boarded the TS Kennedy last week.

It was nice to have some of my family visit with me on the Bridge for a few hours before the ship departed.  The cadets and crew always give them a warm welcome.  The cadets are often a little surprised to see my son Christian climb up into my Captain's chair without hesitation.  It is not something that cadets would ever think of doing.  
Our cadets are getting use to not having cell service.  They texted and made last minute calls as the ship left the dock and headed into Buzzards Bay yesterday.  Before long, we were too far from shore to receive a steady signal.  For our cadets, most age eighteen to twenty-one, this is a difficult but necessary adjustment.  Even for our faculty and crew, it can be tough to go without checking in with loved ones throughout the day.
Thankfully, we don't have to rely on cell phones to communicate important messages from one part of the TS Kennedy to another.  We use a sound-powered phone system.  There are several located throughout the ship in key locations including the Bridge, the Bow Lookout, the Steering Gear Room, the Chief Mate's Office, and Aft Mooring Station.  There's even one in my office, close to my bed. 
---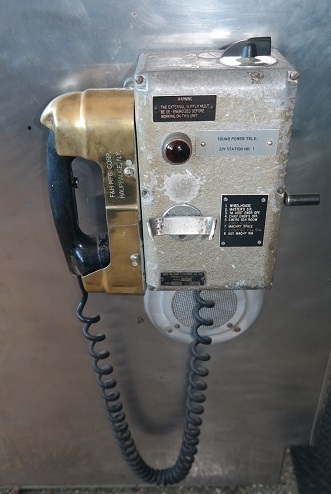 ---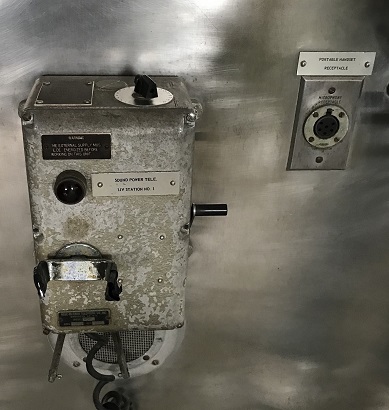 ---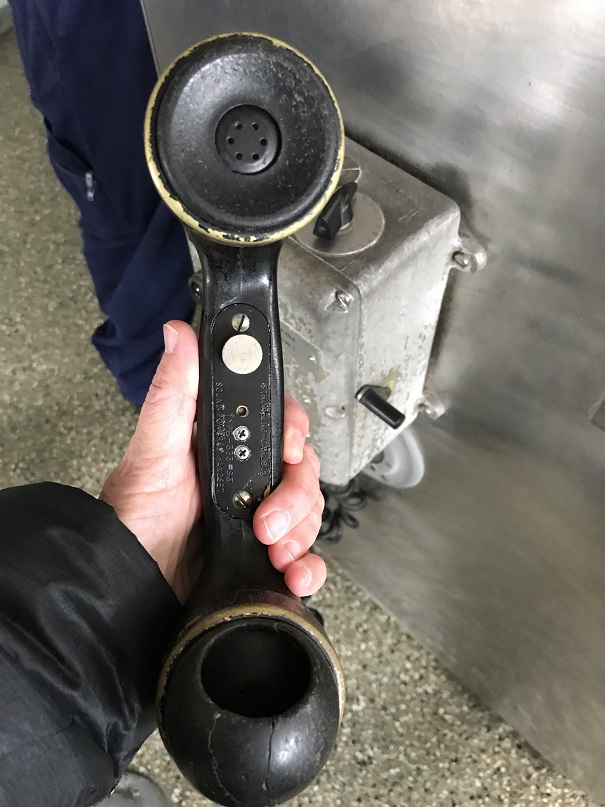 ---
---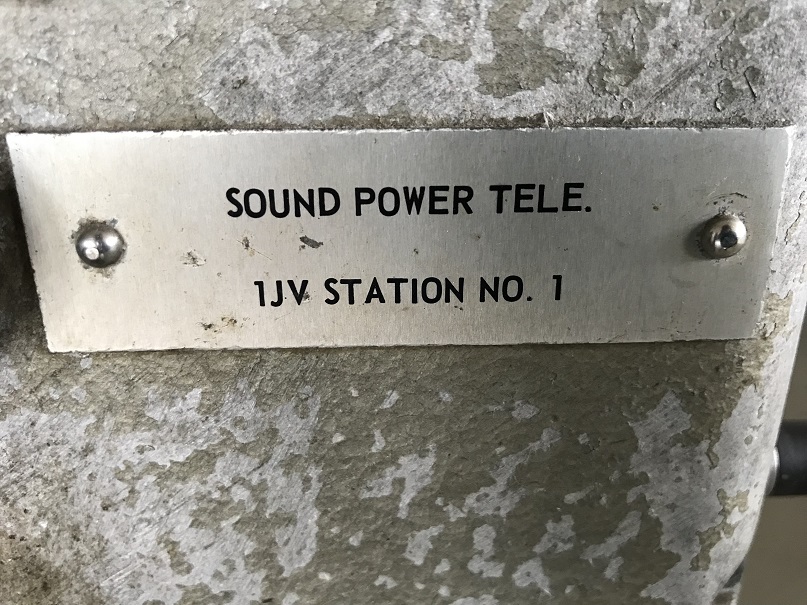 ---
Sound powered telephones allow us to communicate simply by speaking into a handset.  There is no external power source involved and the phones do not require batteries.  The sound pressure of the speaker's voice is converted to electrical current and then converted back to sound so that the person on the receiving end can hear the message. The TS Kennedy's sound powered telephones are original to the ship and have not been updated over the years.
Although cadets may be in the habit of using their cell phones simply to say hello to a friend, the sound powered phones may never be used for this purpose. 
I received an email from a first-grade class.  One student asked, "How fast can the boat go?"    First, let me point out that at 540 feet, the TS Kennedy is a ship, not a boat.  I once heard someone say that the difference between a boat and a ship is, "You can float a boat inside a ship, but you can't float a ship inside a boat."  That quote has stayed with me over the years.

Although the TS Kennedy can travel at a maximum speed of 20 knots, we usually cruise at around 15 knots.  We could get to our destinations sooner if we operated at full speed, but there is no need to.  We have built plenty of time into our schedule so it is not necessary to rush.  It is important that cadets have time to gain hands-on experience aboard the ship.  There's another reason for reducing the speed of the TS Kennedy.  The faster the ship travels, the more fuel it burns.  Slowing the speed of the ship saves money. 

I have received several emails from students asking if I get seasick when the ocean is rough.  Fortunately, as I have mentioned in the past, seasickness has never been a problem for me.  I was told that quite a few cadets visited Sick Bay on Sunday to pick up medication to prevent sea sickness, or at least reduce the symptoms.  Smoother seas and warmer temperatures are ahead.  It won't be long before everyone aboard the TS Kennedy will have regained their sea legs – including our 4/C cadets who are still adjusting to life at sea.
If your class has not already shared a list of questions with me, I hope that you will do so this week.  Crew members that visit my office always enjoy sorting through the pile of questions that I keep on my desk and offering their input.  I also welcome your drawings or paintings of the TS Kennedy.  Whether you are one of our youngest followers or a high school student in an advanced art class, I hope that you will share a photo of your drawing or paintings.  Your parent or teacher may email it to ftvsubmissions@maritime.edu.  The emails are immediately forwarded to me aboard the TS Kennedy.
As you return to your classroom on this Monday morning, so do our cadets.  I hope that everyone will be working hard, both on land and here at sea.
Sincerely,
Captain Michael J. Campbell
Master, TS Kennedy
---