Meet 3/C Daniel James Stewart, a Marine Engineering major that calls Westford, Massachusetts home.

Daniel attended Colonel John Robinson School, John A. Crisafulli School, and Westford Academy. 
When asked to tell us about her son, Daniel's proud mom said, "Dan always had a love of the outdoors, and he enjoyed swimming, kayaking, or sailing on nearby lakes in Massachusetts and New Hampshire.  About once a year, we would make day trips to ocean beaches in Gloucester or out on Cape Cod.  From age 11-14, Dan got to spend time on the ocean when we took a few ocean cruises during school holidays - from Vancouver to Alaska, and then from Fort Lauderdale to the Caribbean."  
Dan's love of boating developed both on and off the water.  His mom explained, "Dan always enjoyed building boats and ships - with Legos, and in Minecraft.  He also loved traveling, so when we would visit port cities, we would explore to see what boats or ships were there. Starting in fifth grade, Dan went to Boy Scout camp for one or two weeks each summer.  He really looked forward to all the boating activities at the waterfront.  It was there on Northwood Lake in New Hampshire that he learned to paddle a canoe and kayak, sail, row, and waterski.  But definitely it was at age eleven on our cruise to Alaska when he really got very curious about ships.  The tall ships came to Boston in June, 2017 and he spent two days walking around the piers and boarding ships that week."
Warm Welcomes To Our Followers:
Daniel welcomes all of the students participating in the Follow The Voyage-Share The Experience Program from both Massachusetts and New Hampshire. 
Daniel's hometown is in Massachusetts's Middlesex County.  He would especially like to welcome the following schools in Middlesex County; Robinhood Elementary School and Central Middle School in Stoneham, Salemwood Elementary School in Malden, Tyngsborough Elementary School in Tyngsborough, Horace Mann Charter School in Melrose, and Page Hilltop School in Ayer.  Daniel also welcomes homeschools in Woburn, Maynard, and Natick.
Since Daniel's cruises took him to Canada, Alaska, Fort Lauderdale, and the Caribbean, he welcomes a homeschool family from Ontario, students following from schools in Anchorage, Homer, Adak, Fairbanks, Fort Wainwright, and Ketchikan, students at Westminster Academy in Fort Lauderdale, and students following on all three of the US Virgin Islands; St. Croix, St. Thomas, and St. John.  

Dan enjoyed his time in Boy Scouts.  He sends a warm welcome to all of the Boy Scouts and Girl Scout who are following his voyage, especially Cub Schout Troop 

Finally, Daniel also welcomes all fans of Legos and Minecraft.
---
Check out Daniel's Lego ship!  Have you built a boat or a ship out of Legos?  

Do you think that Daniel's ship was seaworthy?  You won't want to miss the video below that tests 100 Lego boats and ships to see if they float.  It's not only entertaining, it's educational as well.
---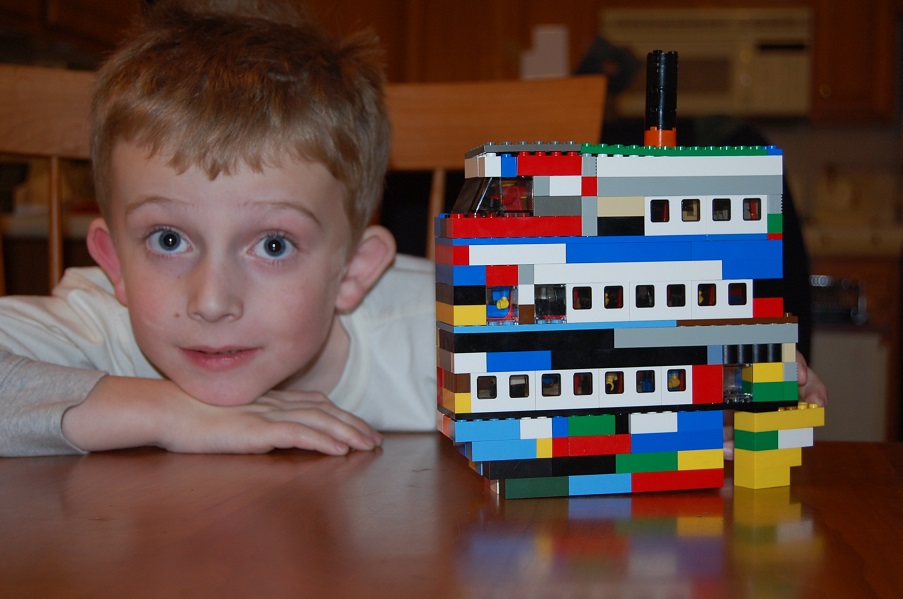 ---
---
Are you feeling inspired to make a model of the TS Kennedy using Legos?  If so, Captain Campbell and the cadets would LOVE to see the finished product!  Ask your teacher or parent to email a photo of your masterpiece to ftv@maritime.edu. 
---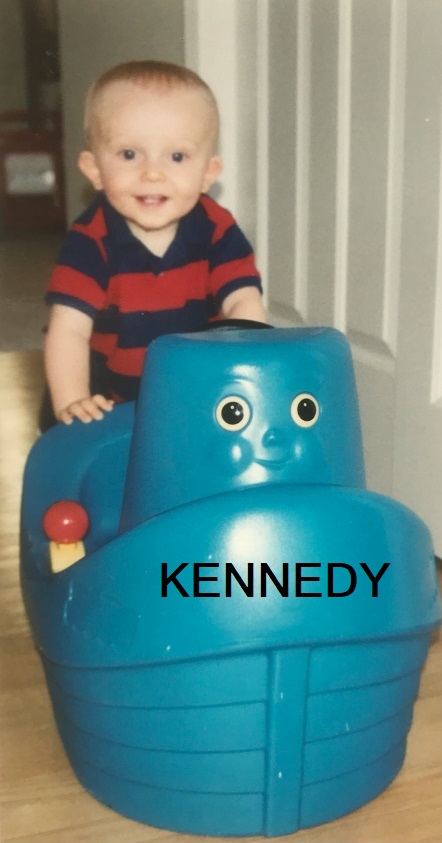 ---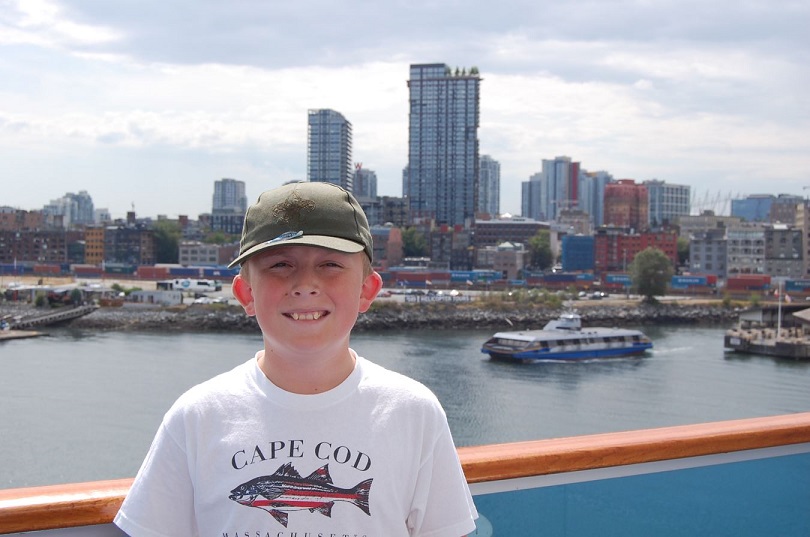 ---