Hello again, all of you aspiring sailors!
The last two days have been pretty relaxed for me. Though l haven't learned much, I've really started to get into a routine and get used to how the schedules on Sea Term work.

I had maintenance on Monday into Tuesday, midnight to 0800. It actually wasn't too bad, I got to explore the ship while doing my cleaning duties. Yesterday, I spent the second half of my day helping on load, which is where we bring all the food and supplies onboard. Today was just about the same, besides a quick safety meeting and a Boat Drill at 1600. It may sound boring, but the time still flies.

This is all a part of what it takes to go to sea for such a long period of time. Next time you hear from me, I'll be underway. See you then!

Here's the view off the ship this morning.
---
https://drive.google.com/drive/folders/11MCfJVC3aN-YVfrWAUalnsoYHtZIPTMf?usp=sharing
---
I've attached some photos below of the CO2 Room on the ship and an outside deck, both of which I took during my maintenance cleaning. 
---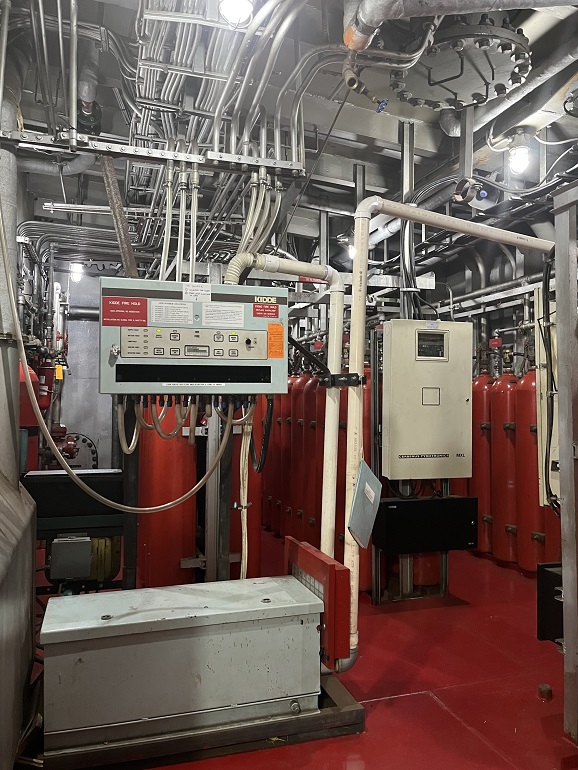 ---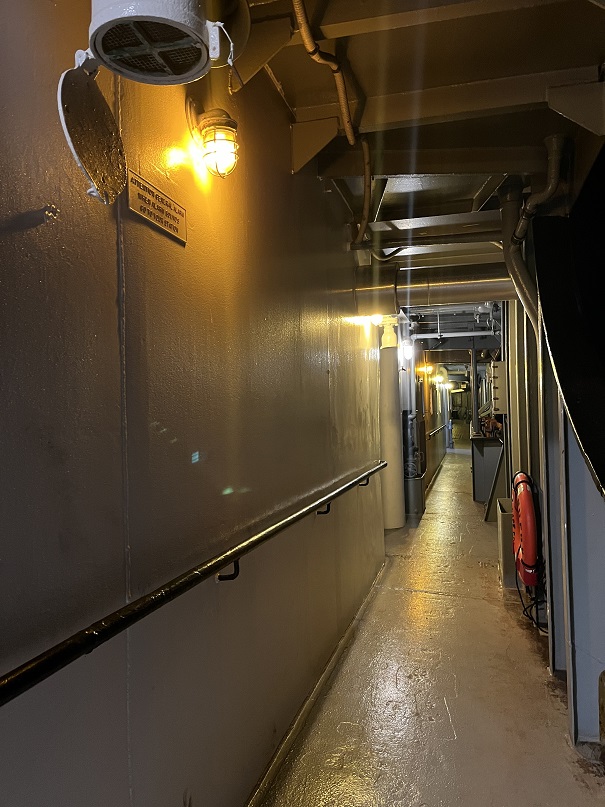 ---
Thank you for introducing us to the CO2 room, Mary!  I'll share information with our followers about its purpose in the next few weeks.
We are glad that you included a video clip.  It was a foggy morning in Buzzards Bay.
As we all saw in your first blog, your positive attitude is already helping you get the most out of Sea Term.