"Hello, students!  I am 3/C Salvador Relle, a Marine Transportation that came to Massachusetts Maritime Academy all the way from Louisiana.   Two of my former schools, Belle Chase Elementary School and Belle Chasse High School are participating in the Follow The Voyage-Share The Experience Program.  It's so great to have them along.  You will probably be surprised to learn that there are ten cadets from Louisiana at the Academy. All of us have the same major.  Seven of us are on Sea Term and the other three are on their commercial ship experience. 

Today, I had the opportunity to participate in onload and we loaded all the food and drinks onto the ship.

We put all of the food and drink in a dry storage area right under the Mess Deck where the cooks have direct access to this area to get ingredients to whatever food they are cooking.
Check out my video clip!  It's short, but it will give you the idea about what we did.  Click on this link."
---
https://drive.google.com/drive/folders/1kIobTjNbYr-SVvURAYddGBENcBjlZtjH?usp=sharing
---
Here are a few photos of the storage areas.  
---

---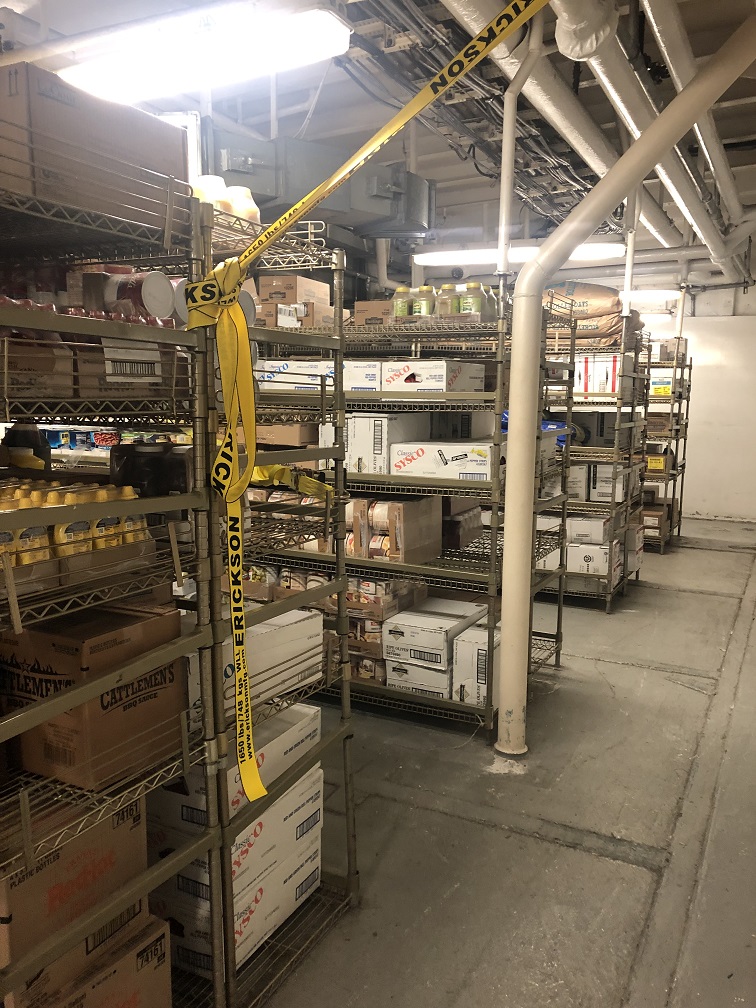 ---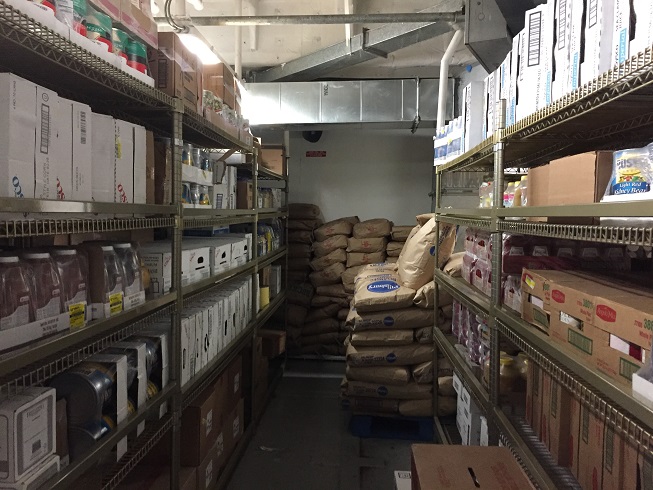 ---
Thanks for your first blog, Salvador!  I am glad that you shared a video clip with us.  I am sure the students from Belle Chasse and the rest of our 20,976 followers enjoyed seeing how the food was lowered into the ship.
In one of your upcoming blogs, please share with us why you chose to pursue a degree in Marine Transportation at Massachusetts Maritime Academy.  I am sure that many followers are wondering if living near the Mississippi River inspired you. 
Also, as you tackle new tasks and take on new responsibilities during Sea Term 2023, try to think back to similar activities that you did at Belle Chasse Elementary School and Belle Chasse High School.  Followers would enjoy hearing how you got your start.