Hey ya'll!  So today I was on maintenance. 

We painted all day today. We started on the Helo Deck which is where we hangout. Cadets paint a new mural every Sea Term.  It is always something different.
Do remember seeing this red circle on the Helo Deck when the Sunday At Sea were posted?  It looks pretty ordinary, doesn't it?  Don't worry!  This is where the mural that Salvador mentioned.  Soon it will be transformed into something special.
---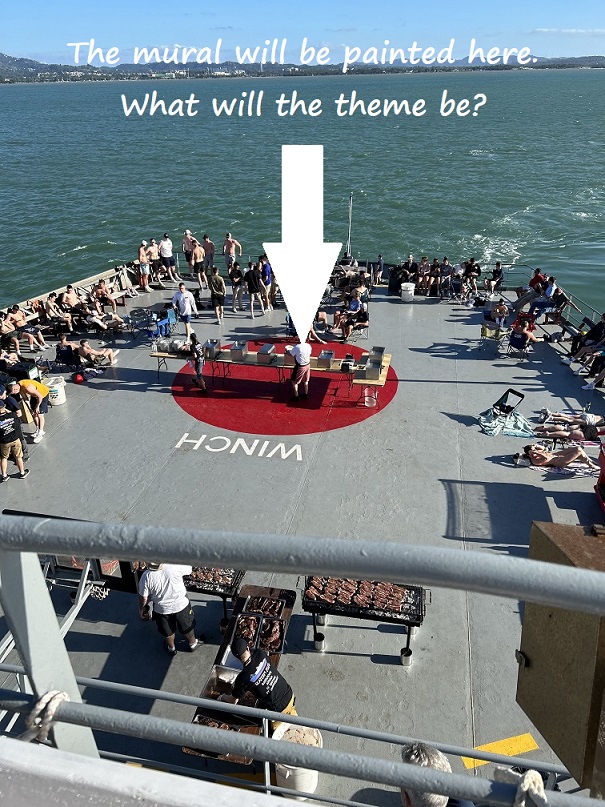 ---
Take a look at these photos of three previous murals.  Which one is your favorite?  
The first one celebrates the New England Patriots winning Super Bowl XLIX in February 2015.  Earlier in the season, the team had been accused of deflating the footballs 
---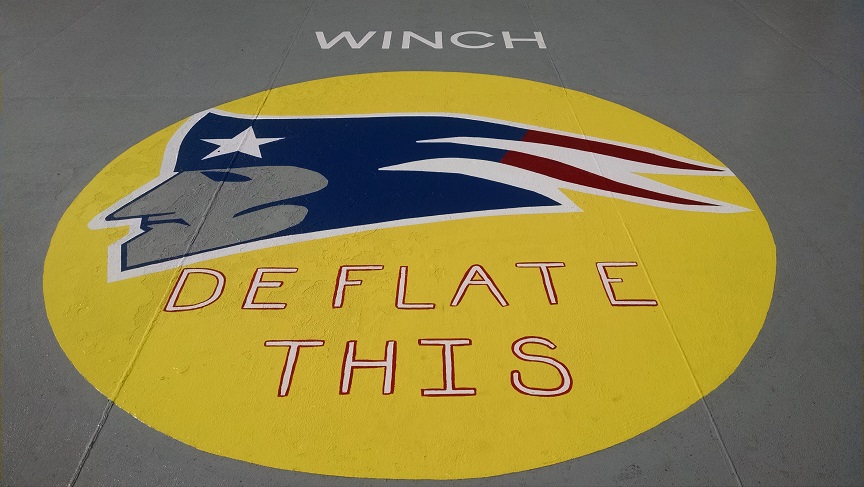 ---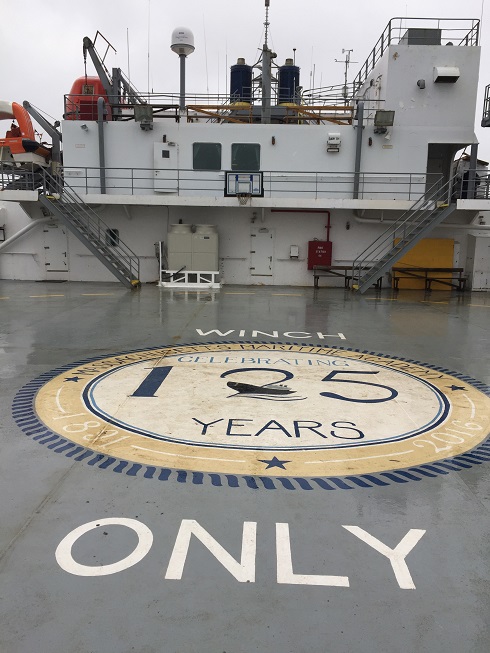 ---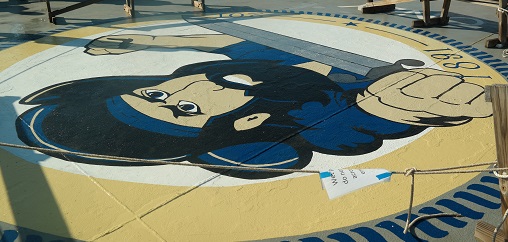 ---
After that, we went back to our holds and cleaned for our first Captain's Inspection. We have one Captain's inspection every Thursday before port.

That pretty much sums up my day today. Thanks again for following!
---
Thank for your blog, Salvador!  What an honor to be one of the artists painting this year's mural!  We can't wait to find out the theme.  Wait...you wouldn't want to tell your 22,074 student followers a secret, would you?  (Probably not!)  

You don't have to share the theme, just share photos of the work being completed.  Have fun in Barbados!
---