"Hey, Followers -

So today was my first day of watch.  I was the Navigator.  I plotted the ship's location using latitude and longitude. And that was from midnight to 0400.  Then from 1200-1600, I was Quartermaster and I had to write down anything and everything that happened. Like today, we had a ship pass us on our starboard side and I had to report what time it was directly abeam from us which is directly alongside of us.
---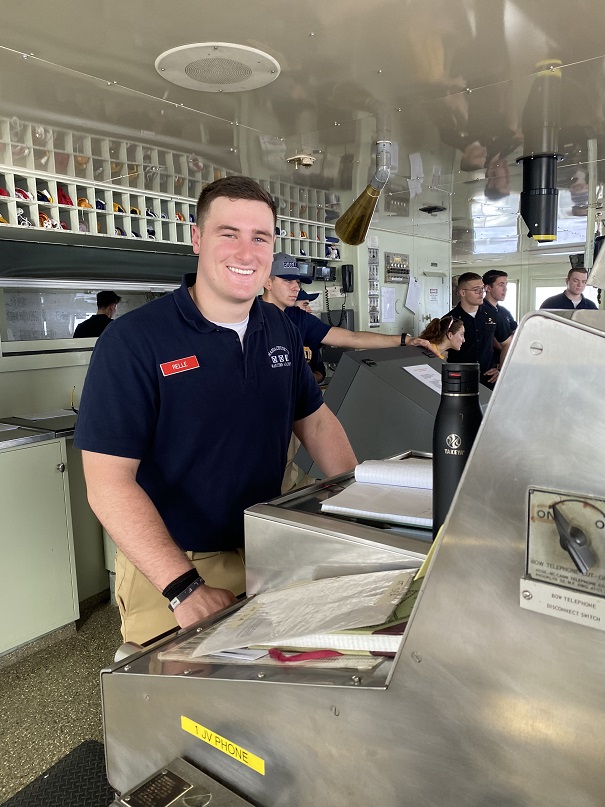 ---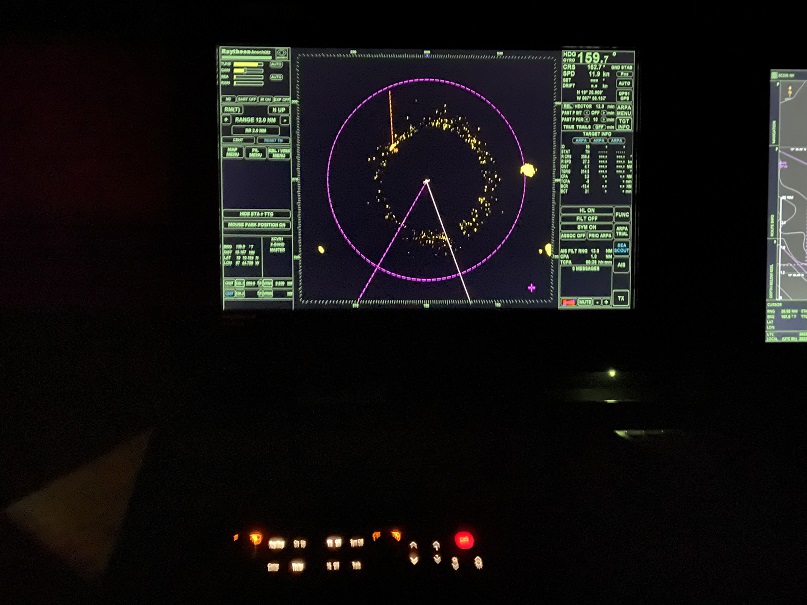 ---
So that was my day today.  We will be pulling up to Puerto Rico for anchoring drills by tomorrow (Friday).
Thanks again for following!"
Thanks so much for your blog, Salvador!  We are happy to see you in one of your photos!
Students, Salvador is wearing what is called his "at sea uniform".  It consists of the blue Massachusetts Maritime Academy polo, khaki shorts, white socks, a special belt, and sneakers.