Welcome back, Followers -
Our stop in Aruba has come and gone and we are over halfway through our voyage. The island nation of Aruba is a beautiful place to visit full of native species and fun adventures to go on. While I was in Aruba I went snorkeling, wherever I dived into the crystal-clear blue water I was immediately faced with a wall of colorful coral and fish that would swim right up to me. I even got to see lots of sea urchins which are like spikey purple balls, but I had to be careful as you don't want to touch any of them. Also, while in Aruba I went out to eat so I could try the Caribbean food.  On Friday, I went to Iguana Joes Caribbean Grill where I had a fantastic jambalaya which is a rice dish with sausage, shrimp, chicken and more.
---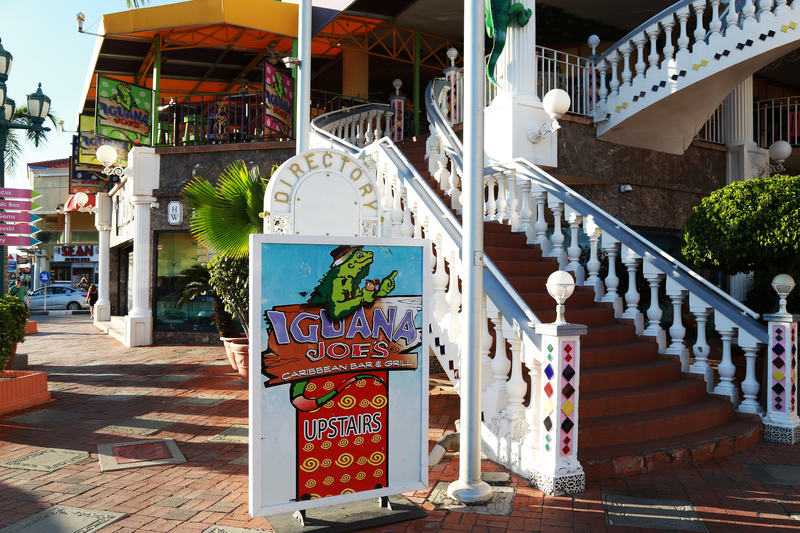 ---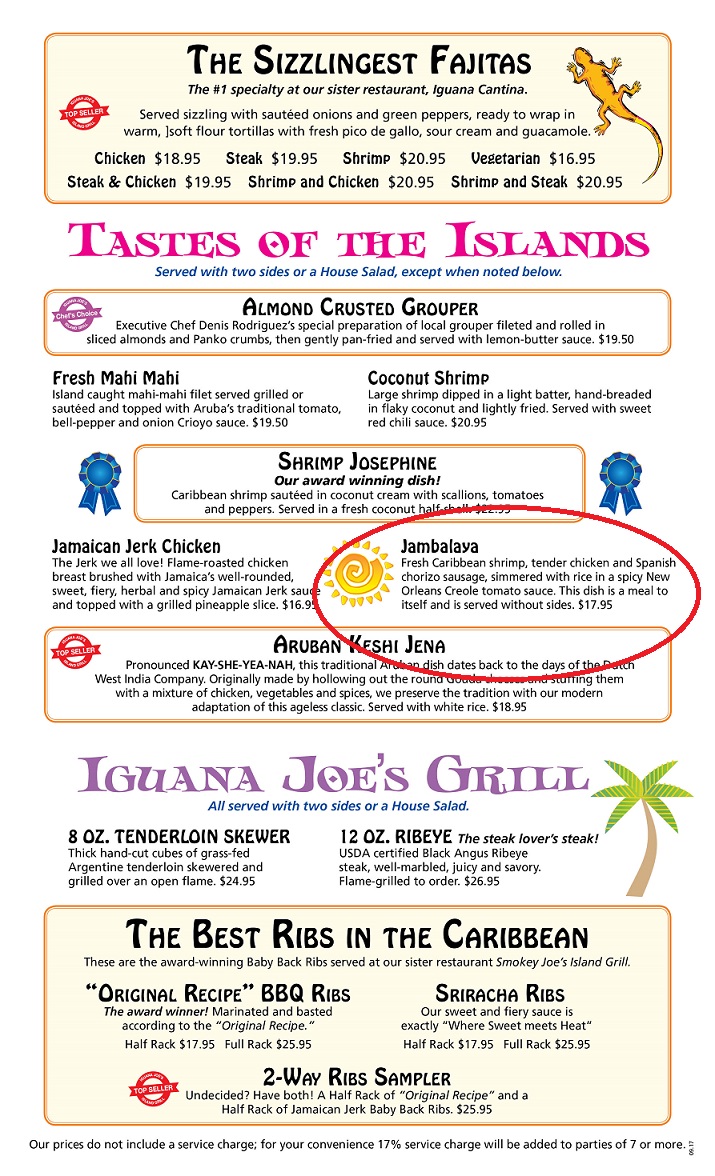 ---
While the TS Kennedy was docked in Aruba other ships continued to come and go throughout the port. It isn't until you see the TS Kennedy docked next to a mega cruise ship that you realize just how small the TS Kennedy is. While docked multiple mega cruise ships came, one being the Celebrity Edge, along with a large ship that just carries cars which is called a ro-ro (roll on roll off).

This is the Ro-Ro that was docked near the TS Kennedy.  Prior to arriving in Aruba, the Euphony Ace had docked in Kingston, Jamaica, and Santo Domingo, Dominican Republic.  After leaving Aruba, the ship docked in Willemstad, Curacao.  It continued on to Kralendijkk, Bonaire. 
---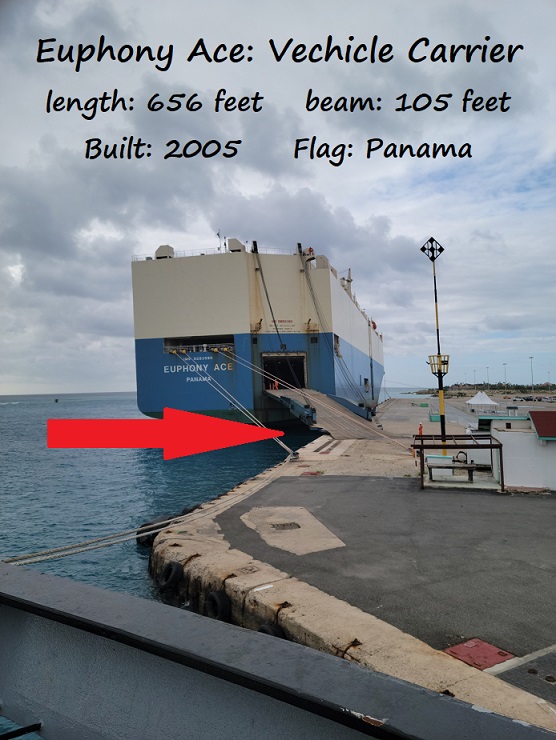 ---
It is always interesting to watch a ship come into port even if you're not on the ship but just watching from the land. It is the work of the bridge team and pilot to guide a ship into its berth while the engineers down below make sure everything is running smoothly.
---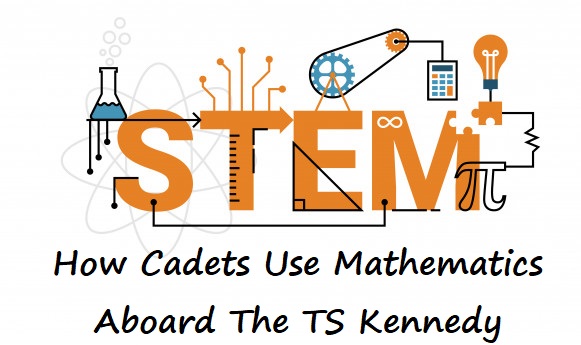 ---
When is math used onboard as an engineer?
As a Marine Engineer everything you do involves math. That is why back on campus we must take so many math courses. Even in our engineering courses you will constantly be doing math whether you are calculating how much water a pump could move or even things like converting from Celsius to Fahrenheit.

When I say everything in the Engine Room involves math I'm not lying, it is often easier to understand a system if you think of it as a math equation. Even in my training today, I had to use math when I was learning how to use lasers and computers to perform maintenance on a pump. Yes, us engineers even get to use lasers when we work.  This is one of the reasons I enjoy training days so much. Learning a new skill or system as an engineer never gets old because we are learning practical skills that we will immediately use in the industry when we graduate.

As a write this blog there are Marine Transportation majors around me using math on their Voyage Plan to calculate how far away they should be able to see a light in the distance. As an engineer, I do not do a Voyage Plan, but when I see them with their large paper charts it reminds me that we are on a ship doing the impossible crossing oceans. The TS Kennedy has a fast rescue boat which is used in case of a man overboard or other event, there are cadets and staff assigned to it in case of an emergency just like I am assigned to a damage control locker in the event of a fire. I have never been in the fast rescue boat, but I am glad it is at the ready in case we need it.

Fun Facts
The TS Kennedy has a store on board where you can buy everything from soap to snacks. You can find me there almost every night buying a bag of popcorn to eat while I watch a movie or write these blogs. What snacks would you want the ships store to sell?   

Our next port is ST. Thomas, this is not the first time I have been on the TS Kennedy headed for ST. Thomas. Last year it was one of our ports, but it got canceled due to COVID restrictions. I am looking forward to finally getting to explore the island.

Coming Up:
For the next two days I am on training where I will be learning about electricity and other engineering skills and principles. Then on Thursday I am on watch in the Engine Room until we arrive in St. Thomas where I will be able to get off the ship on Friday and Saturday but not on Sunday. I hope you have enjoyed this blog and please continue to email in any questions you may have for me.
---
Thank you so much for this outstanding blog, McArthur!  Everyone appreciates the time and effort that you put into your work.  You are an inspiration to our student followers.