"Good Day All - Greetings from somewhere beyond the horizon! With the deep blue waters of the Atlantic beneath our feet and the crisp winds of the Gulf Stream in our face, we are officially underway! We left Sunday, and the energy onboard is full of excitement and joy.

We are all overjoyed to be underway and making way (as the officers on board might say) and we look forward to each day full of fun, learning and memories that will last us a lifetime.  We are all also anticipating the warm waters and bright beaches of our ports to come.
 
Today, I had a fun filled day of training, starting early this morning.  My division, (Division 2) mustered behind the Bridge on the lifeboat deck. Following muster, I grabbed a bite to eat from the Mess Deck and headed to my first class at 0815. My first class was on Weather and was taught by weather expert, Rusty Albaral.  Then we moved into a class on shipboard safety and fire safety onboard the ship. This was taught by Captain Cunningham and Captain Brady.
---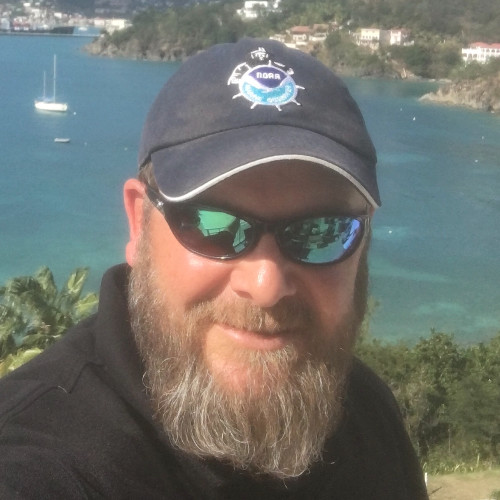 ---
I then went to lunch and to my next class in the Navigation Lab. This was a brief class on the safety and procedures for working in or around confined spaces taught by Captain Brady.
---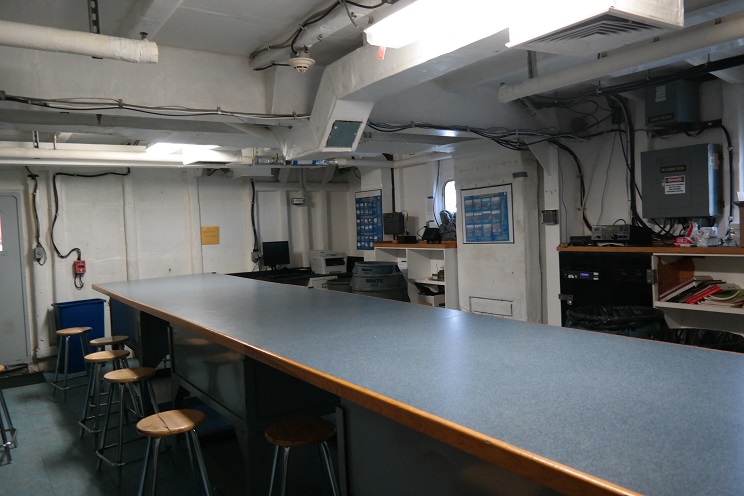 ---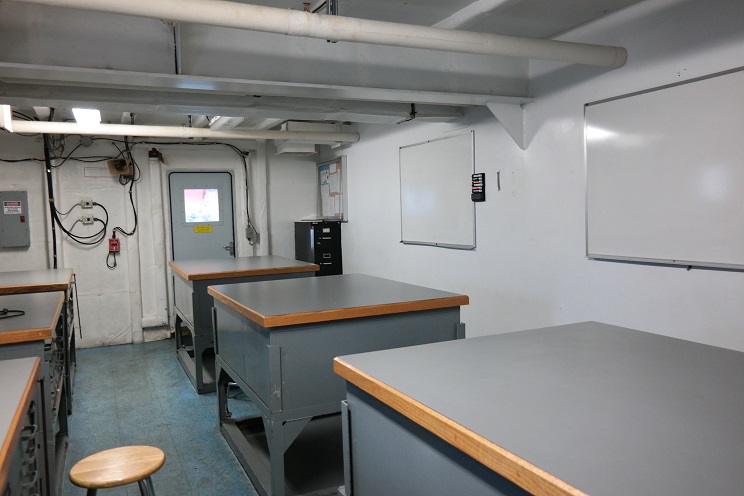 ---
I then had a bit of free time which I spent up on the Fly Bridge of the ship relaxing and then on the Helo Deck playing some basketball. Following my free time, I went to a two-hour class on Voyage Planning. This class is very important as I will be creating my own voyage plan this cruise.  I will need to be extremely thorough and accurate in my plan.

Following this class, I had a bit of free time to change into my black uniform and head down to dinner. I ate in the Mess Deck, then headed back to my hold to lead my hold through cleaning so we were ready for inspections tonight at 1900.

Following inspections, I changed into more comfortable clothes and continued to work on my Voyage Plan. After about an hour or so of work, I headed to the gym to work out.   
 
All in all, it was a very busy and productive day and I had a blast all the while. Being back at sea always improves my mood significantly.  I am generally very happy to be rolling and cutting our way through the waves again. As we continue our adventure south through the Atlantic, I look forward to reaching out to you all again! As Mariners might say, "Fair Winds and Following Seas!" Goodbye all!  See you soon!"
---
Jay, thank you for your awesome blog.  We can all feel your enthusiasm and positive attitude.
In addition to telling us what you're doing, I like how you also identify where you are when you're doing it.  Our student followers enjoy clicking on the blue Explore The T.S. Kennedy box at the top of the website and then trying to find all of the places where you've been.  From the Nav Lab, to the gymnasium, and everywhere in between!
I admire that you got right to work on your Voyage Plan project on the day that it was assigned.  You're a great role model for all of our students.
Keep the fantastic blogs coming!