"Good morning, afternoon, or evening depending on when you're reading this. My name is 3/C Jacob Thorpe, a Marine Transportation major from Woodland Park, Colorado.   I am going to be one of your Follow The Voyage-Share The Experience bloggers.

First in foremost I'd like to say hi to the students from Gateway Elementary in Woodland Park who are following along.  That's where I went when I was their age.

We all arrived to the ship today for the most part, except for the seniors who arrived a few days ago. First things first, we all moved in.  In my hold (room) that meant 60 people moved in at the same time. So after about two hours of unloading, we all had a little break.  Then, we had a meeting and a drill for getting off the ship in an emergency at the dock. These next few days before sailing will be a lot, but it will help pass the time I'll see you tomorrow earlier where I am on Berth Watch from 0800-noon and 2000-midnight. Thanks for following again, and welcome."
Thank you so much for your blog, Jacob! 
It is great for our 20,915 student followers to hear from a cadet that calls the Rocky Mountain region of the United States home. Massachusetts Maritime Academy cadets come from all across the U.S.A. and around the world.  I am glad that you have a fan club from Gateway Elementary School following your journey.

We hope that you will  tell us about your responsibilities during Berth Watch.  
Below are some photos from the Evacuation Drill that you mentioned.  
---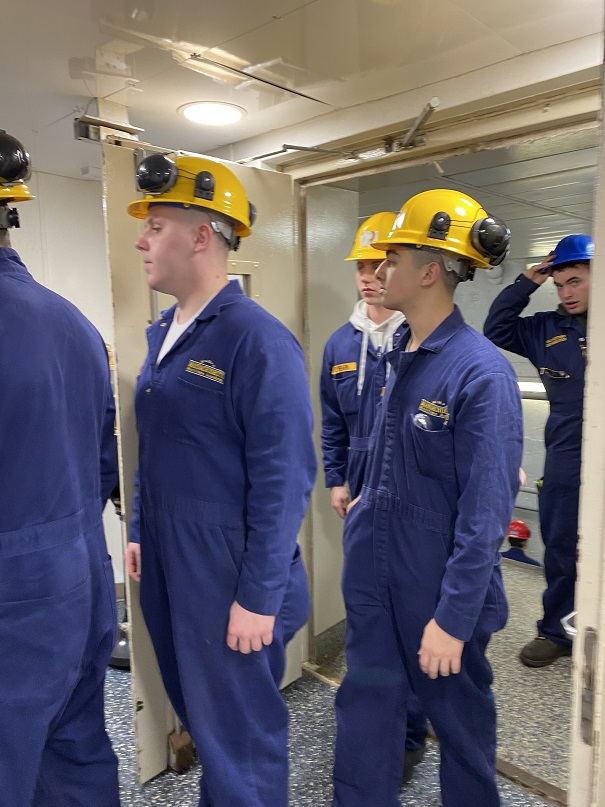 ---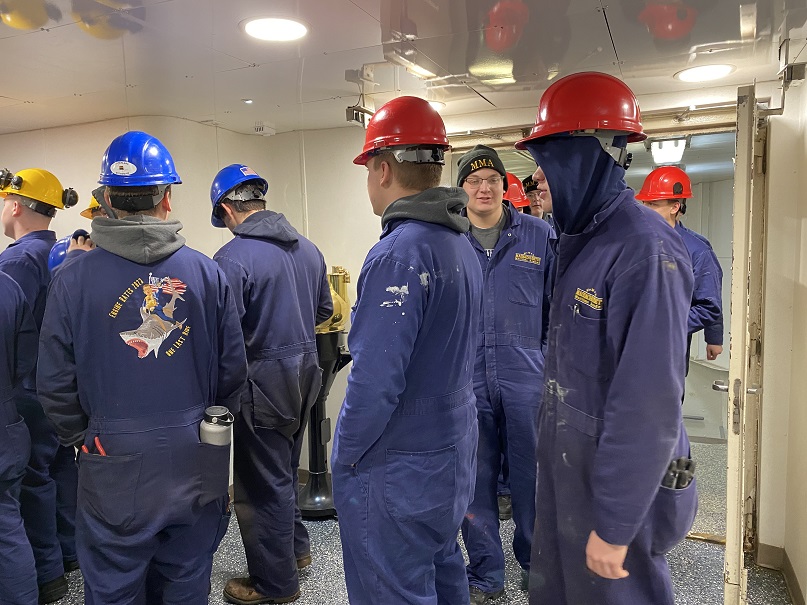 ---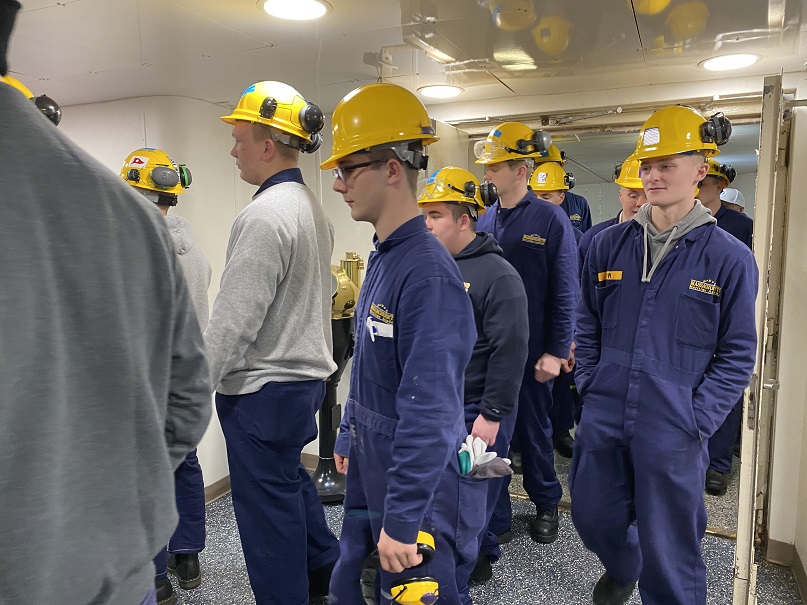 ---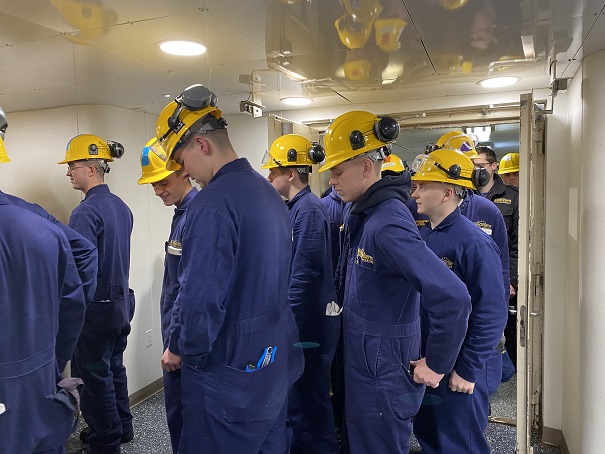 ---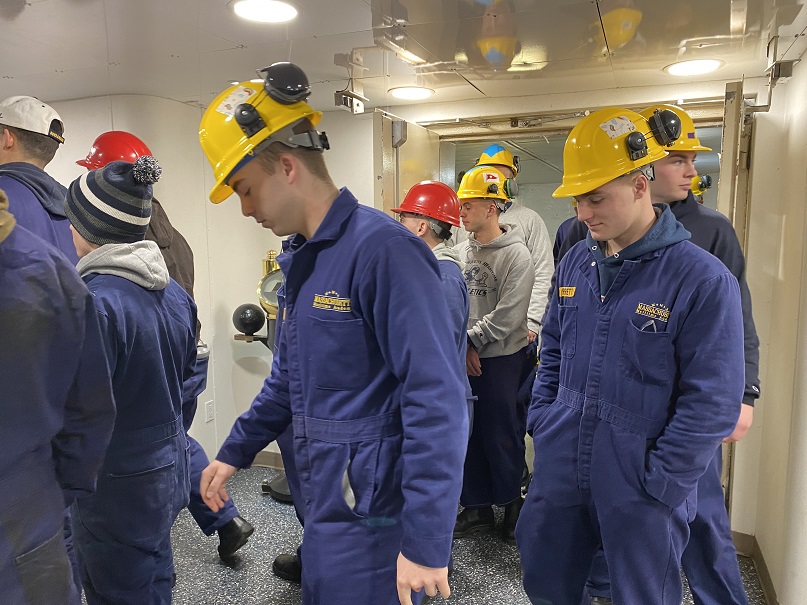 ---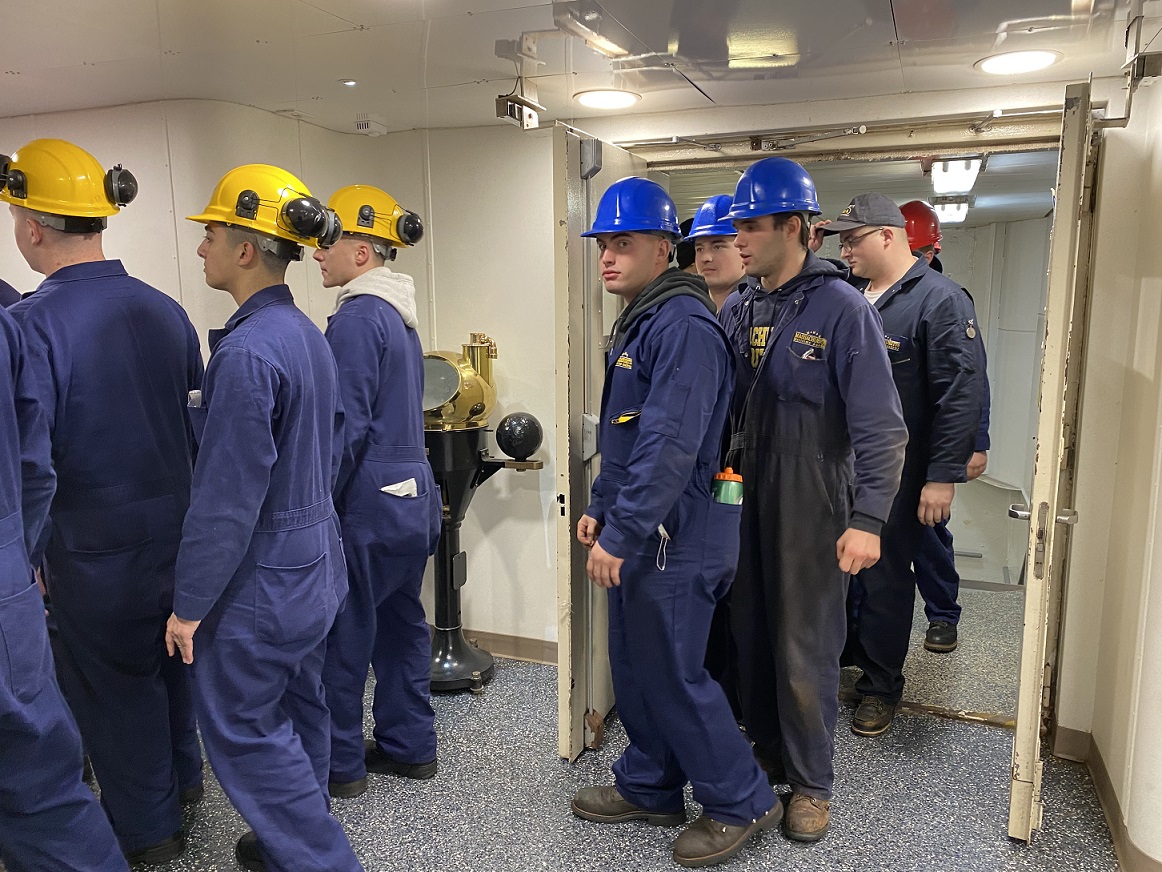 ---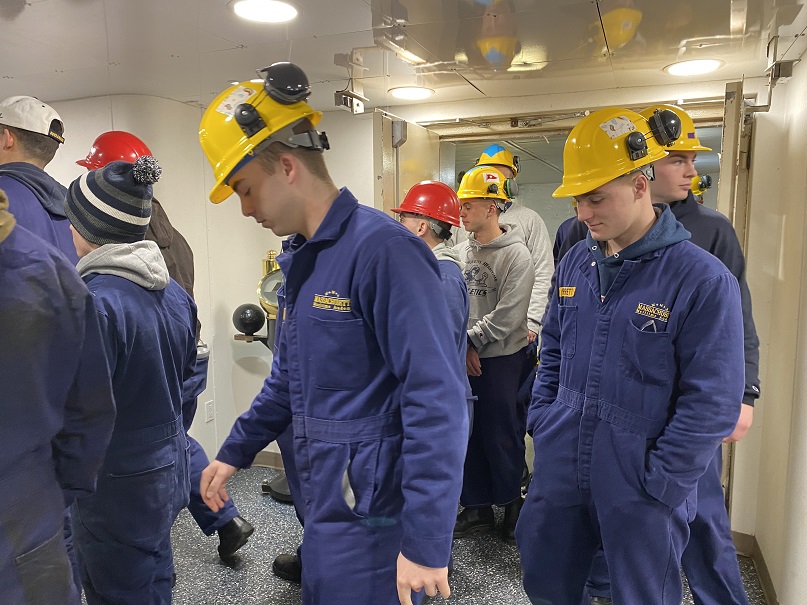 ---

---