Today is the last day at sea before we arrive in Bridgetown, Barbados. Today started at 0700 for some breakfast and then morning formation. Today my division was on maintenance. So I spent the day with the safety team ensuring all things like fire extinguisher work properly.

Later was lunch which was pulled pork and pasta and then it was more maintenance which was painting different areas of the ship.
There is always painting to be done aboard the TS Kennedy.  Take a look inside the ship's very well organized Paint Locker.  Because paints are considered combustible and flammable materials, careful storage and proper ventilation is critical. 
---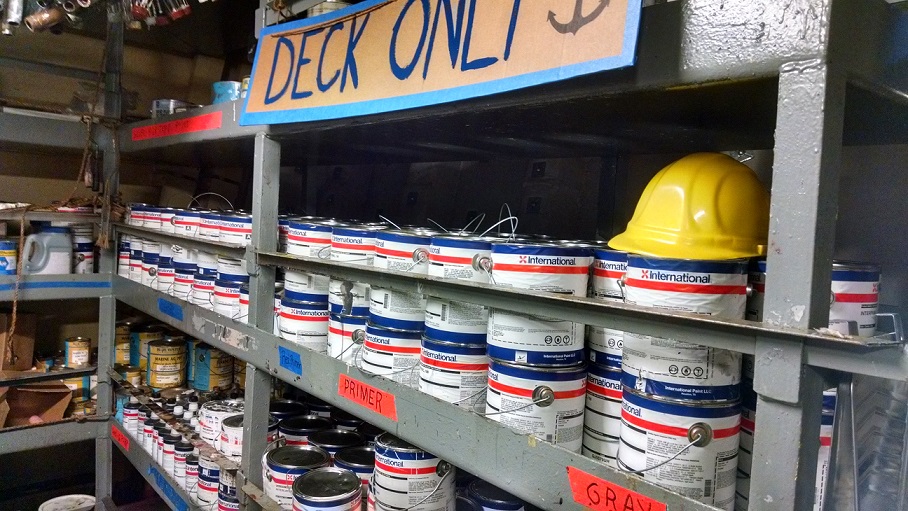 ---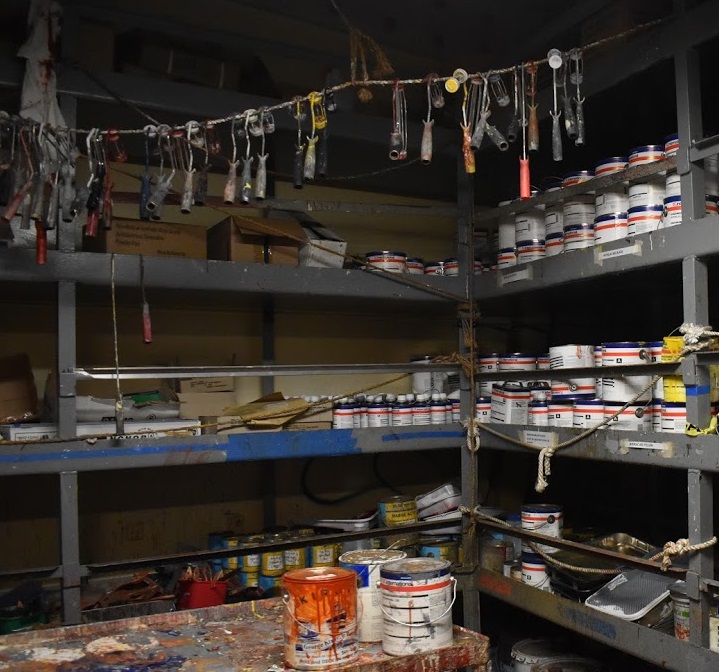 ---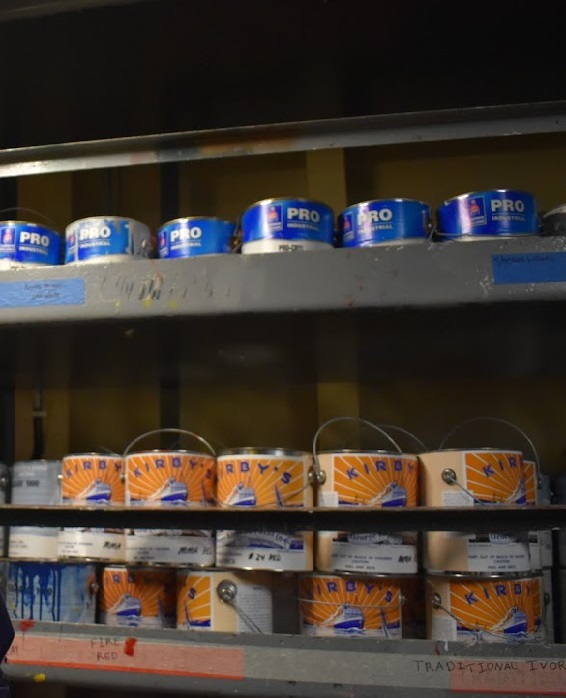 ---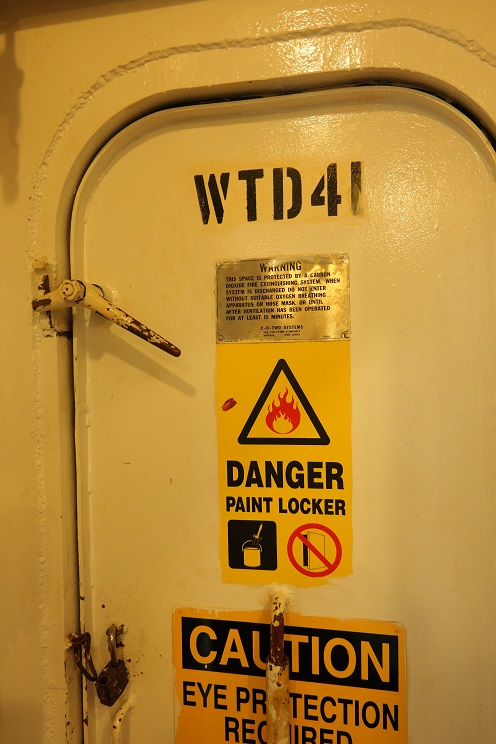 ---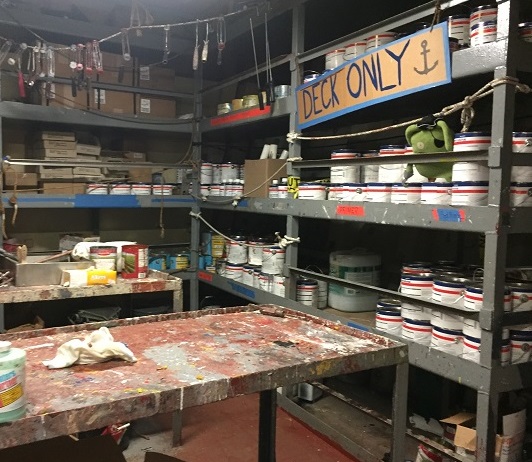 ---
After that was a quick shower and then dinner which was ham and pasta again, then we cleaned our room for Captains Inspections tonight. After the inspections of our room it will be an early bedtime as we will be pulling into Barbados hopefully early in the morning. See you then…
---
Thanks for a great blog, Jacob!  We hope that you have fun exploring Barbados.  We can't wait to see photos and hear what you did.