Hello again, Followers,

So the last few days Thursday-Monday I was on watch. Watch is basically making sure that everything runs the way it's supposed to. My watch took place on the Bridge.  We would check the radars to make sure no ships (targets) were gonna hit us, or we would check the weather to make sure it would be alright to sail through.  Sometime I was the navigator and kept track of where we were. My shift was the 0000-0400 and 1200-1600 everyday so there wasn't much else to do.
---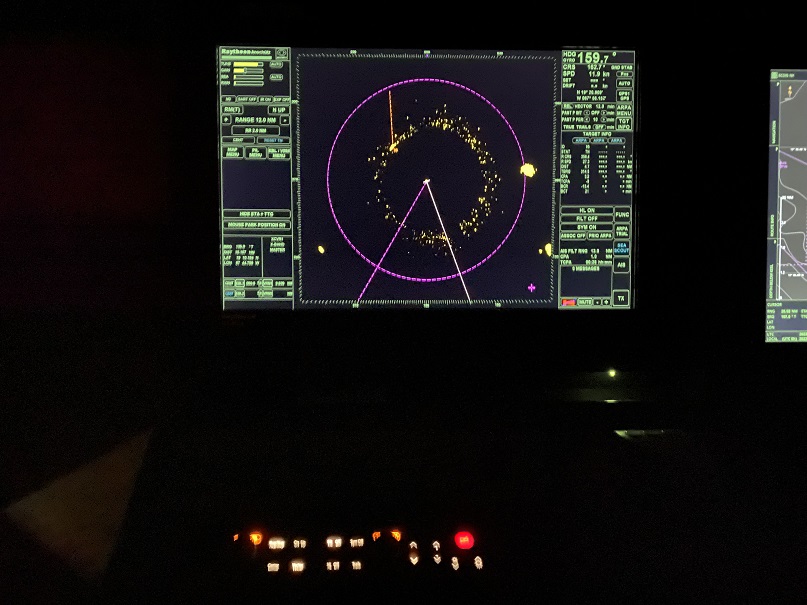 ---
Then yesterday we had Monday At Sea. Every Sea Term, this celebration is normally Sunday At Sea but due to weather it took place on Monday. Basically, all the cadets went to the back of the ship to an area called the Helo Deck and had a big cookout. Chartwells served burgers, hotdogs, and pulled pork sandwiches for lunch and steak, ribs, and pasta for dinner. Then we left Mayaguez, Puerto Rico and started our trip to Barbados.

See you all in a few days where we get closer to Barbados. Till then….
---
Thanks for your great blog, Jacob!  It is great for our student followers to imagine standing watch from midnight to 4:00 AM (0400) and then doing it all again from noon to 4:00 PM (1600).  I am sure that many students will admit that they get a little cranky when it is time to get up and go to school.  Now they can stop and imagine what it is like for you to get up and begin working at midnight, a time when you'd usually be sleeping.  And...there's no time to be yawning and sluggish on the Bridge.  You have so many responsibilities.
I am glad that you enjoyed the Monday At Sea festivities.  The food looked amazing.
We look forward to hearing from you again!