Chartwells's Sunday At Sea is a highlight of every Sea Term.  It traditionally takes place on the Sunday following the first full week at sea.  This year, cadets had to be a little more patient.  The festivities had to be delayed until Monday due to weather conditions. 
This all-day barbeque was for everyone aboard the TS Kennedy.  Even Captain Campbell turned out to join the fun and enjoy a plate of food.  He had nothing but high praise for Chartwells Dining Director, Bob Cobb.   

It was obvious that the entire Chartwells team had spent countless hours behind the scenes preparing for this extravaganza.  No detail was overlooked,  Throughout the day, Chartwells workers never stopped smiling as they scurried from one place to the next.  The team served up delicious food from late morning until the sun began to sink low in the sky.
Some cadets, played Corn Hole, tossed footballs, and threw Frisbees, careful to not let their recreational equipment get too close to the railings.  Other cadets and crew members just kicked back and relaxed.  Everyone admitted that it had been a long, busy week at sea.  Music drifted from different areas of the Helo Deck, some country, and some rock.  The vibe of the ship was very relaxed.
Cadets and crew members took advantage of having cell service.  There were lots of phone calls home. Thanks to Face-Time, some family members and friends were able to virtually experience a few minutes of Monday At Sea.
One cadet summed the day by saying, "It was like having a beach day with over six hundred of your friends in the middle of the Caribbean Sea."
---
Thank you, Chartwells!
---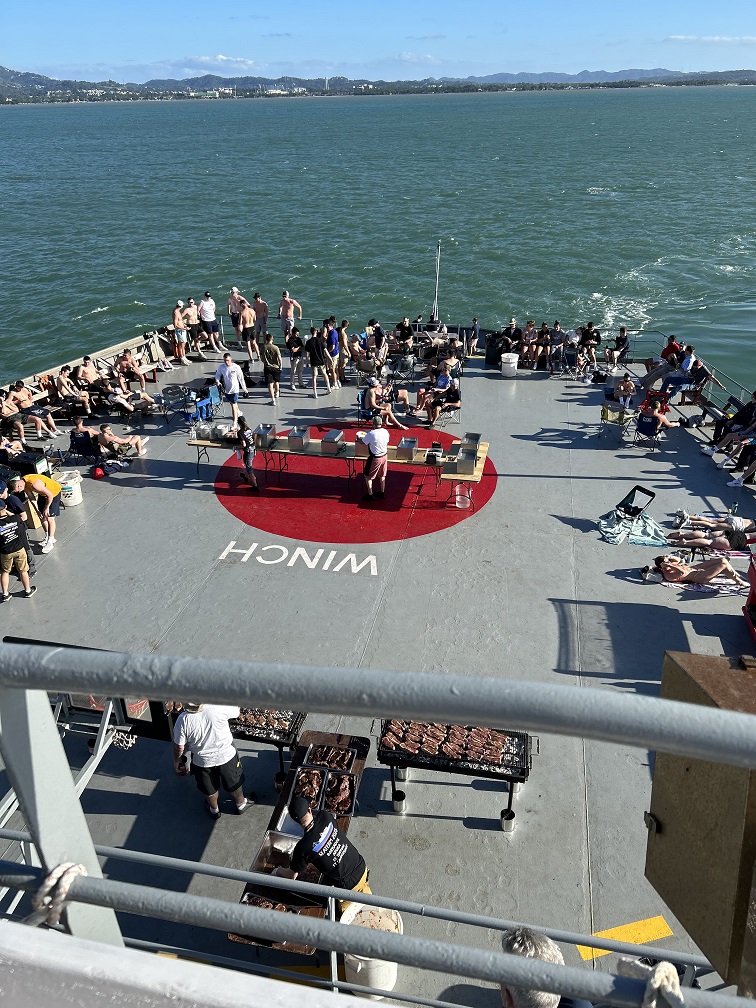 ---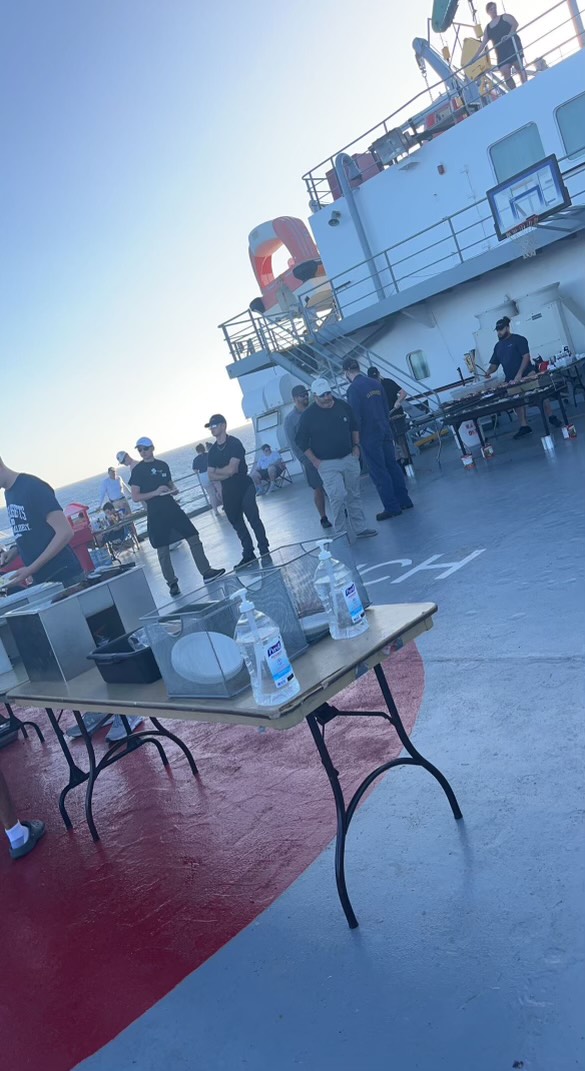 ---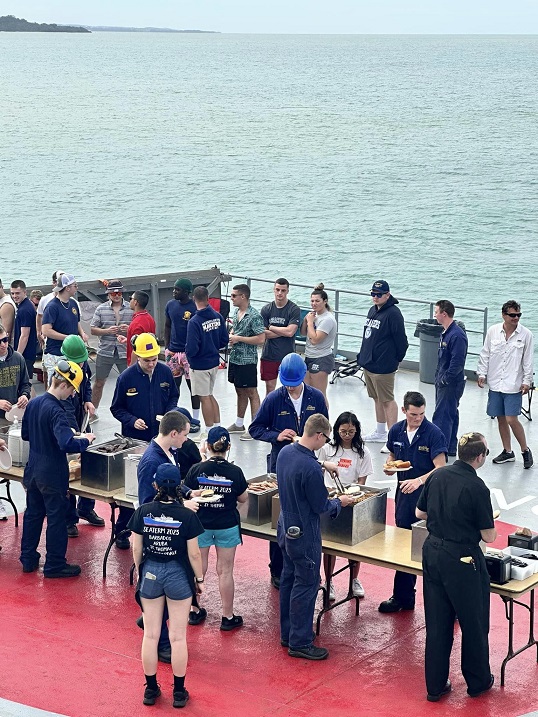 ---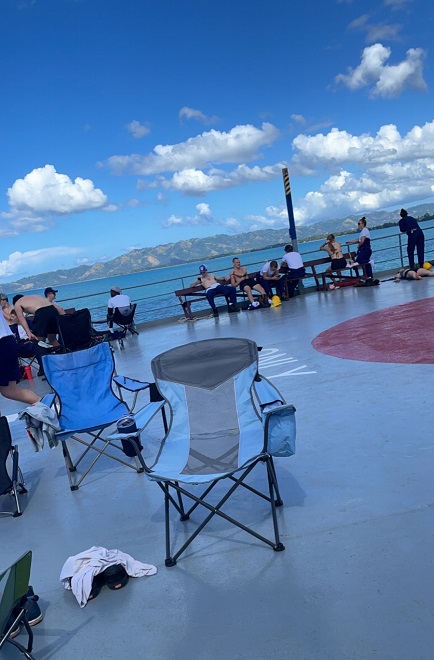 ---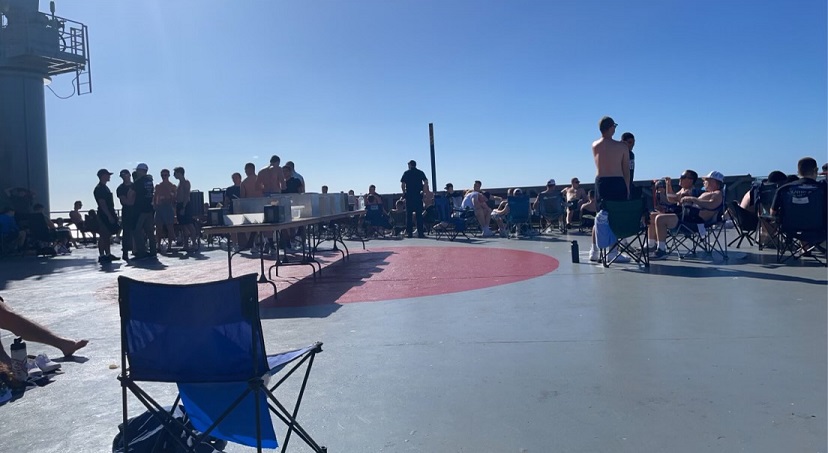 ---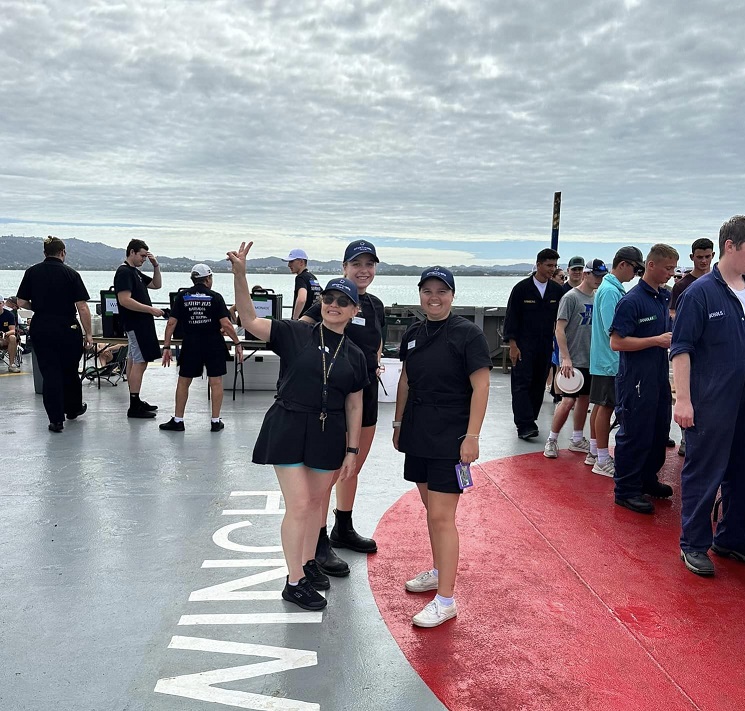 ---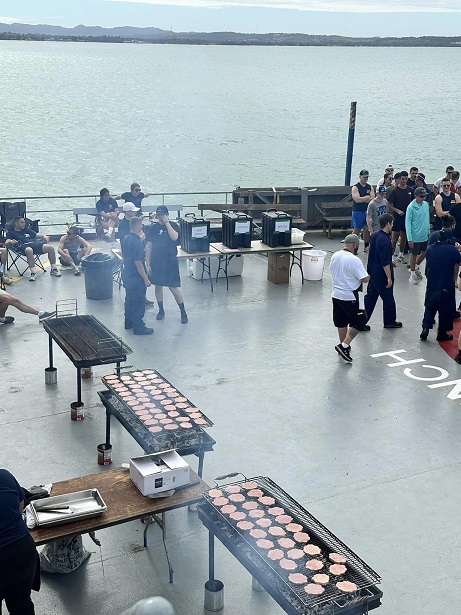 ---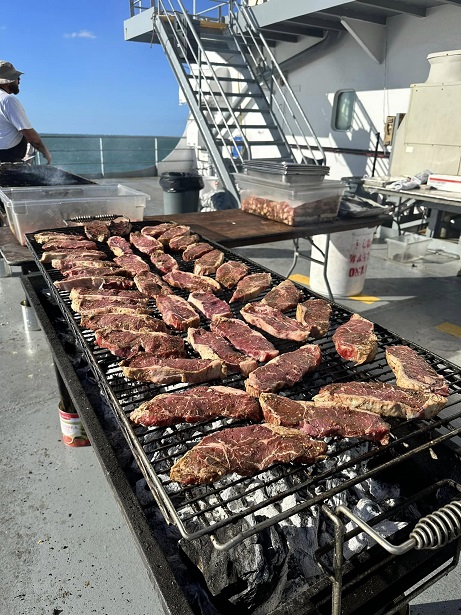 ---
---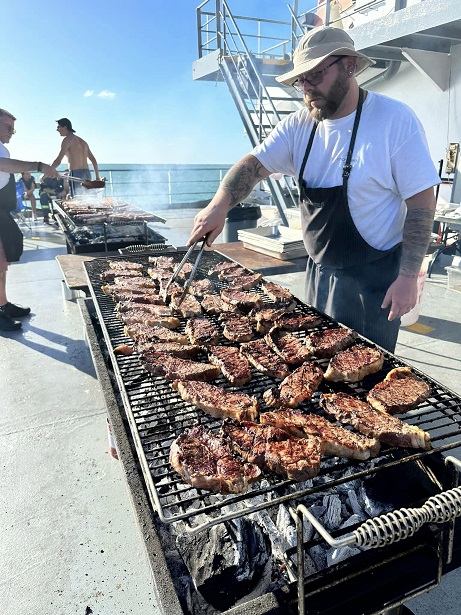 ---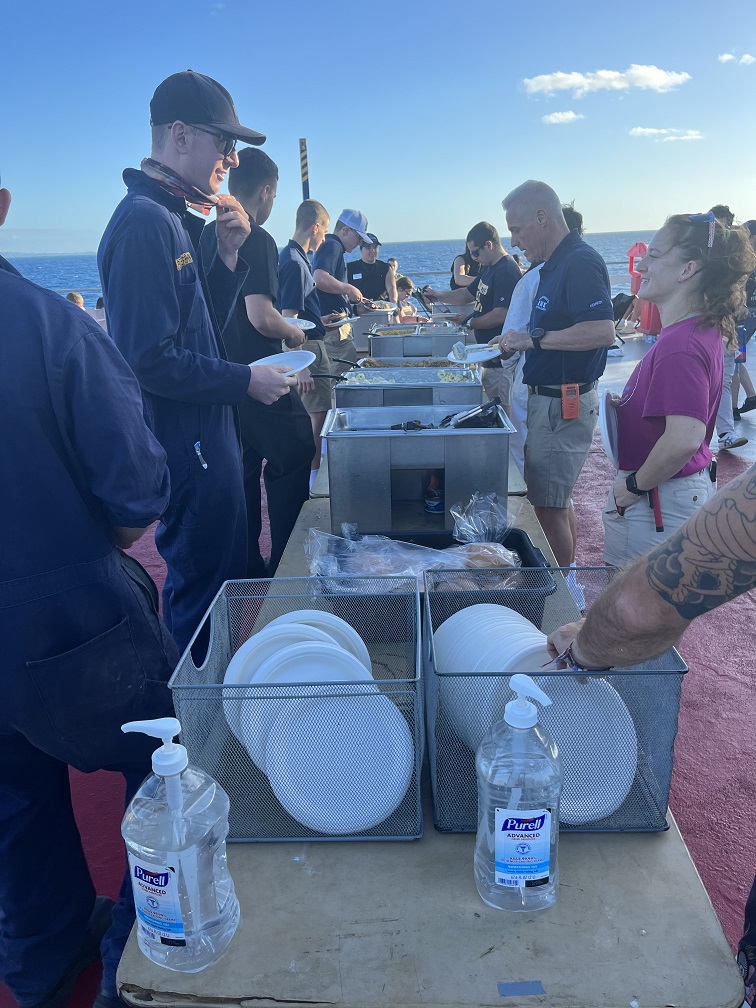 ---