Do you like to work with your hands? 
Do you welcome the opportunity to put things together and take them apart? 
Do you enjoy learning both independently and in small groups?
Does the challenge of diagnosing problems and working out solutions excite you?  
If you answered "Yes!" to one or more of these questions, you would love spending time in the TS Kennedy's Engine Lab.  

Slowly scroll through these photos.  Look closely at each and every one.   Study the activities of the cadets.

Ask yourself, 

"What is the cadet doing in this photo?"  or "What are the cadets doing in this photos?"

"What tools do I recognize?'  

"What safety equipment do I see?"

"How are cadets applying mathematics skills?"

"Doe this activity remind me of an activity that I have done at school or at home?"
"Does this activity remind me of an activity that I have observed an adult doing - in person, on television, or in a book?"

"What questions would I ask the cadets if I was with them in the Engine Lab?"
Are you ready?  Let's go!
---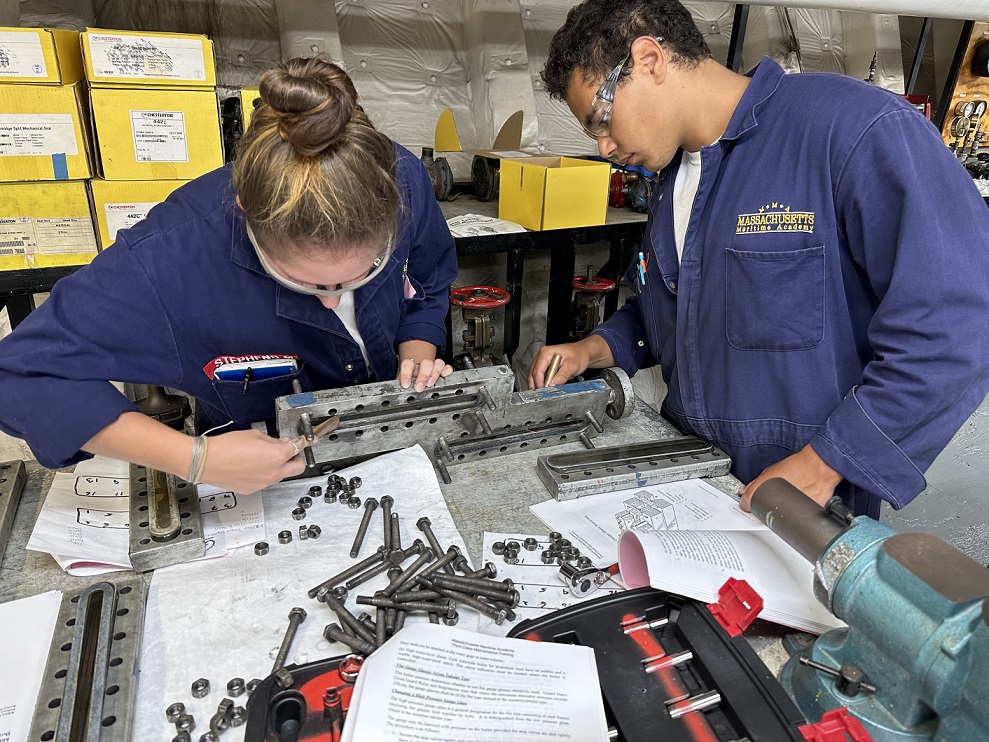 ---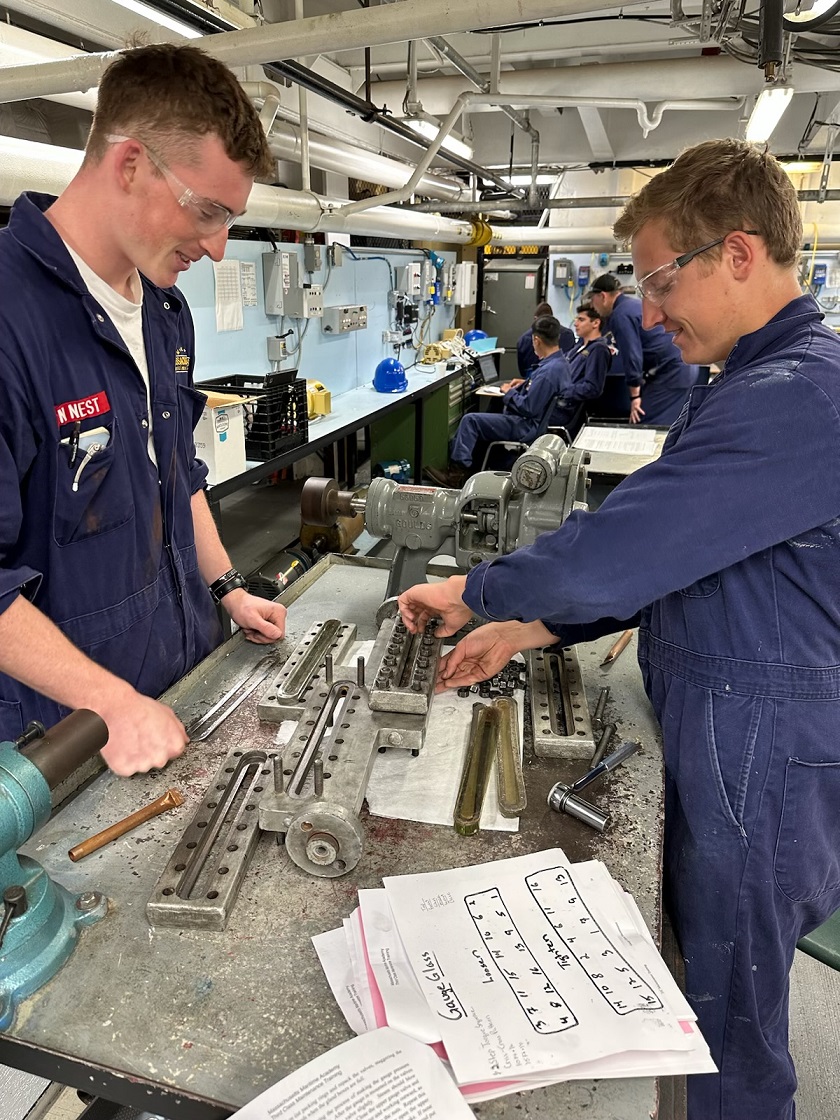 ---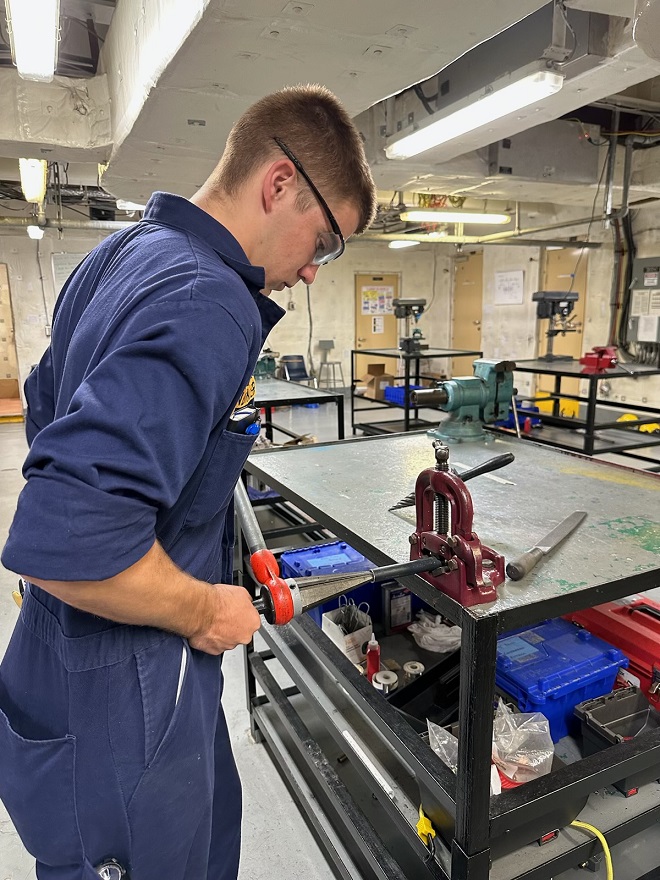 ---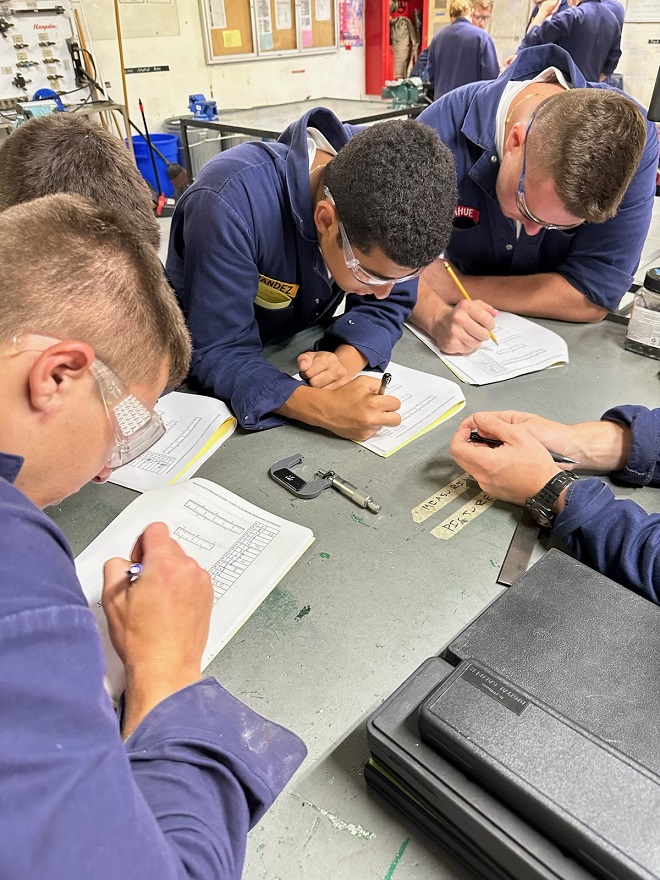 ---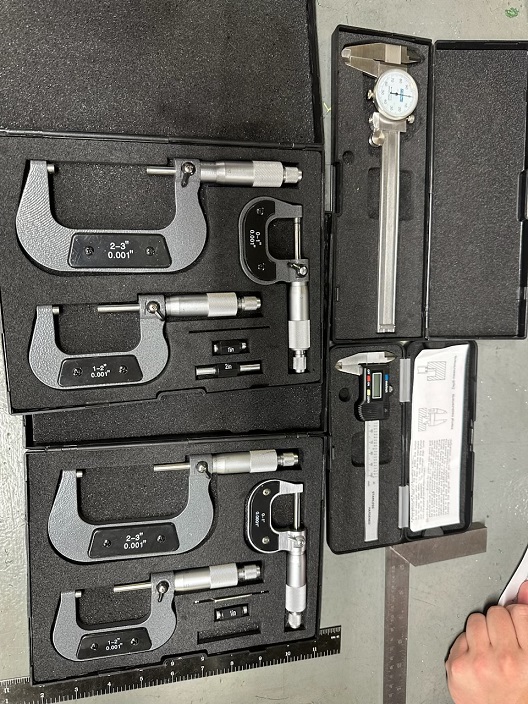 ---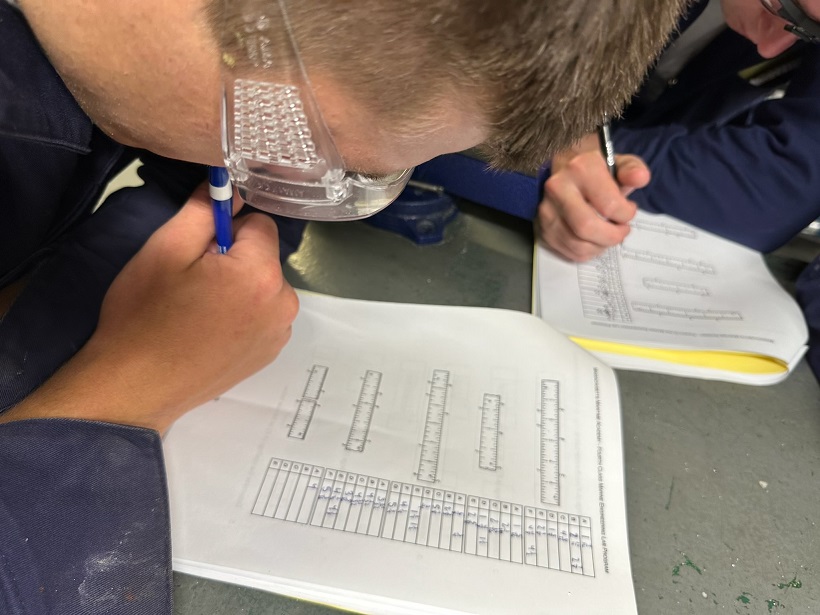 ---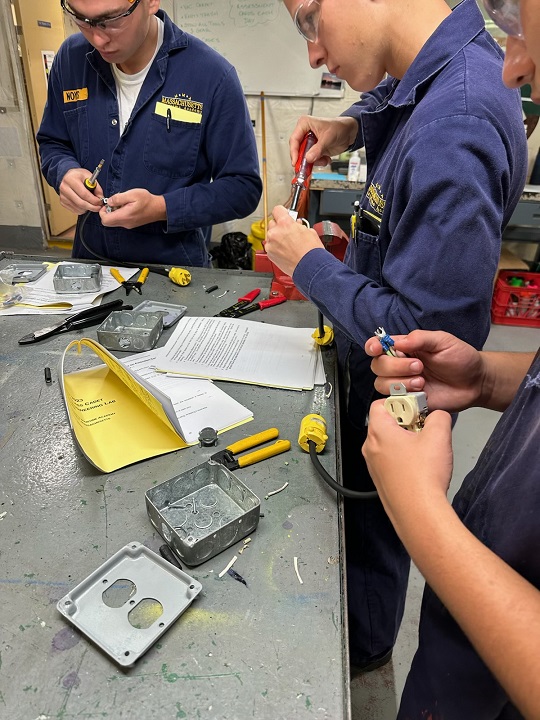 ---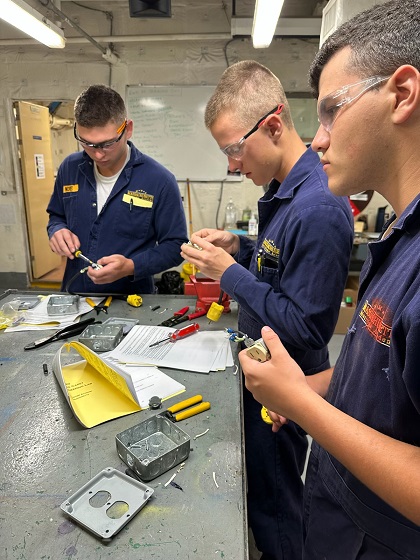 ---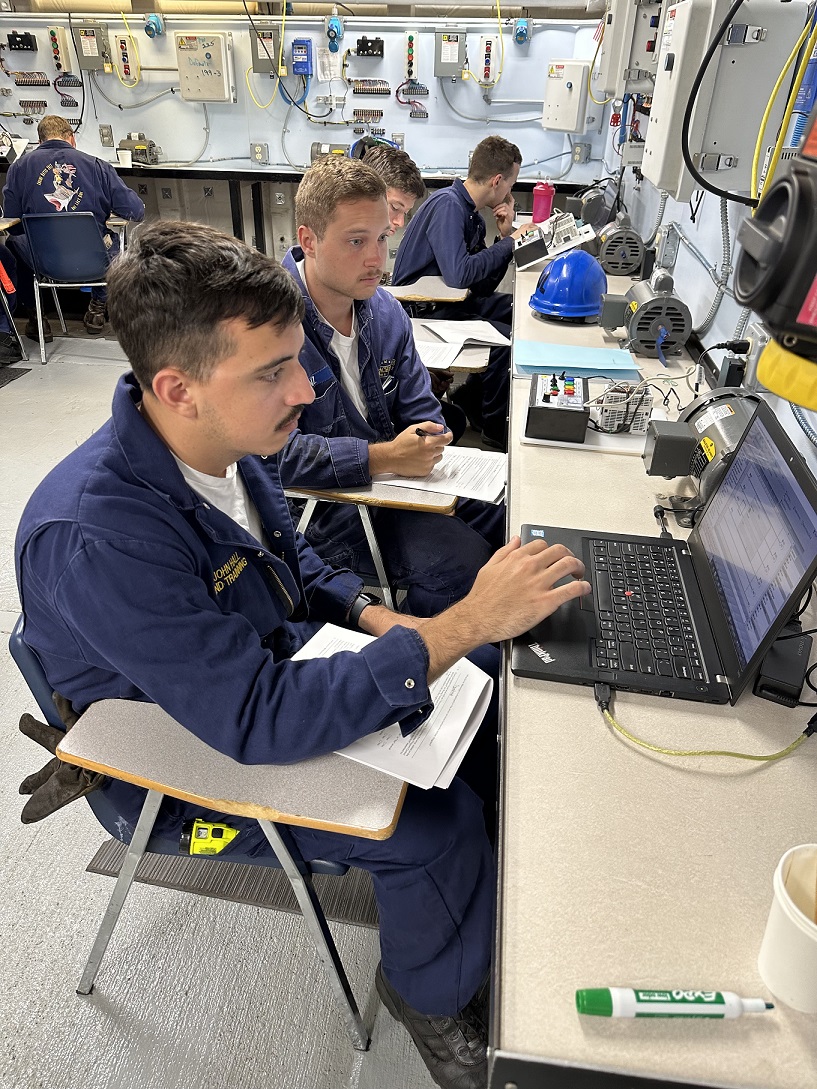 ---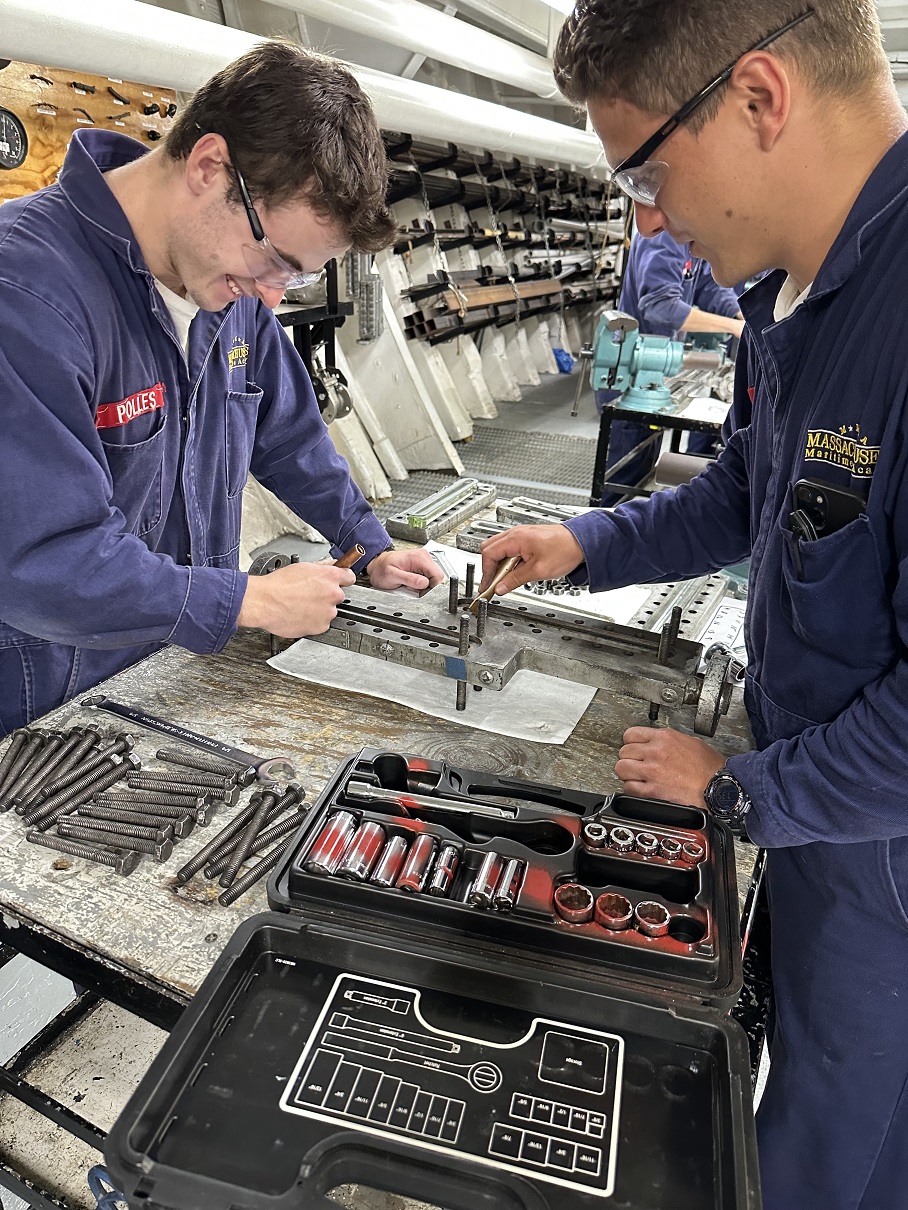 ---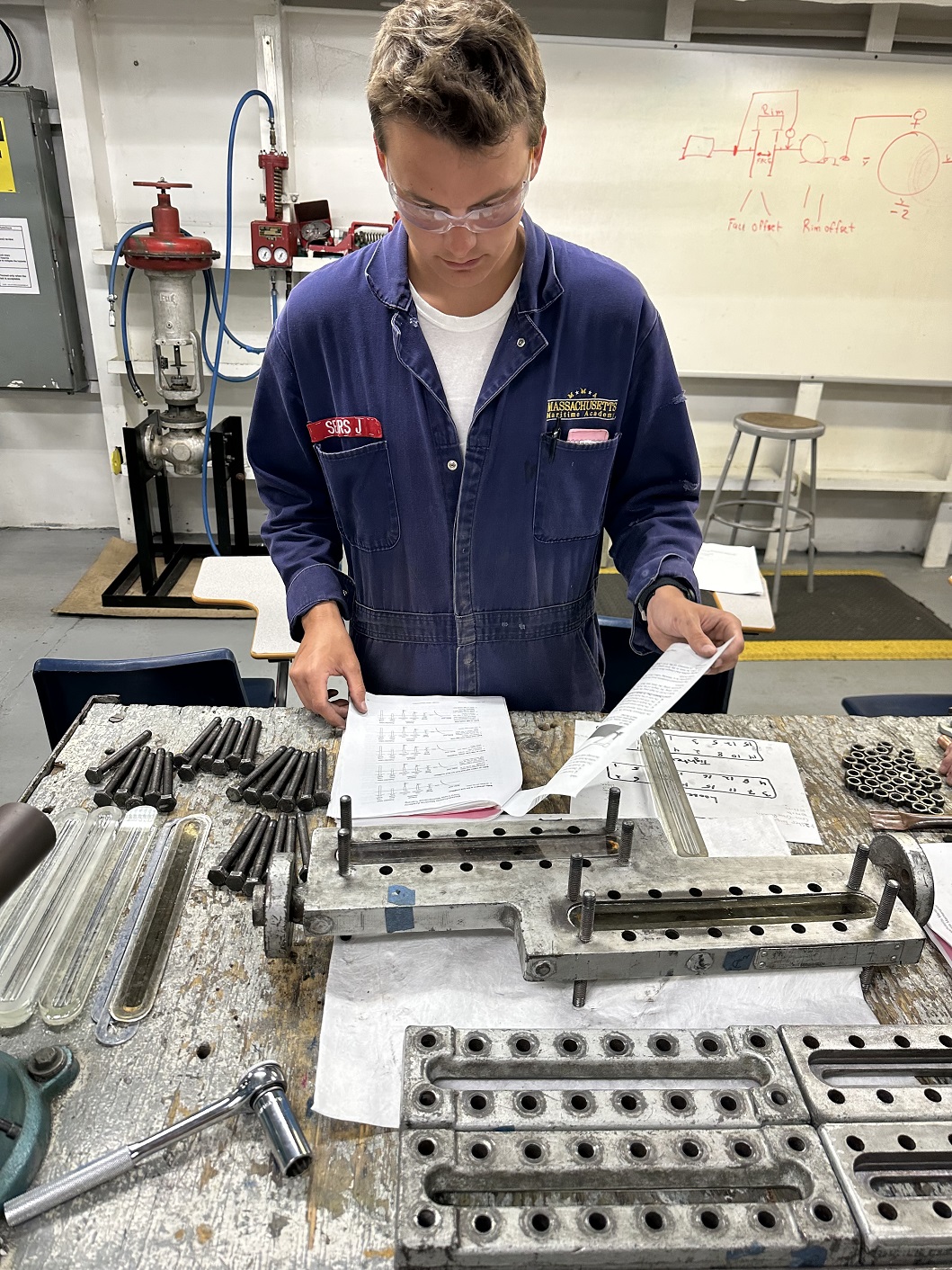 ---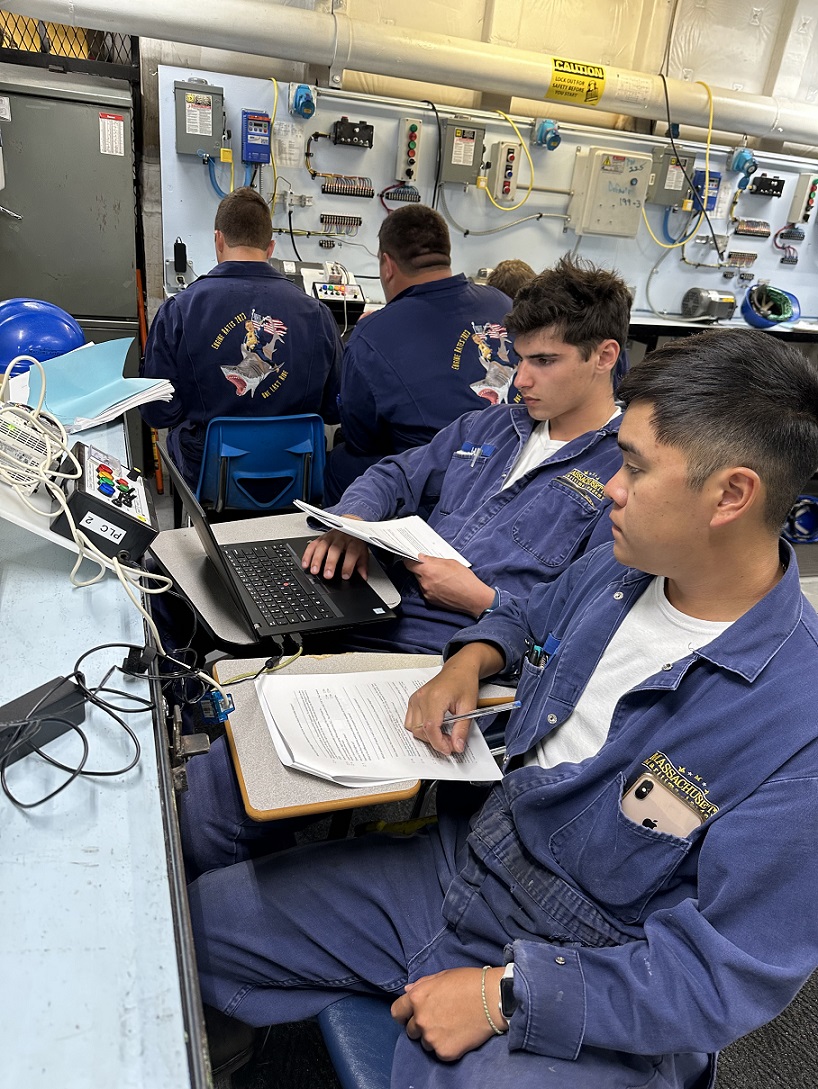 ---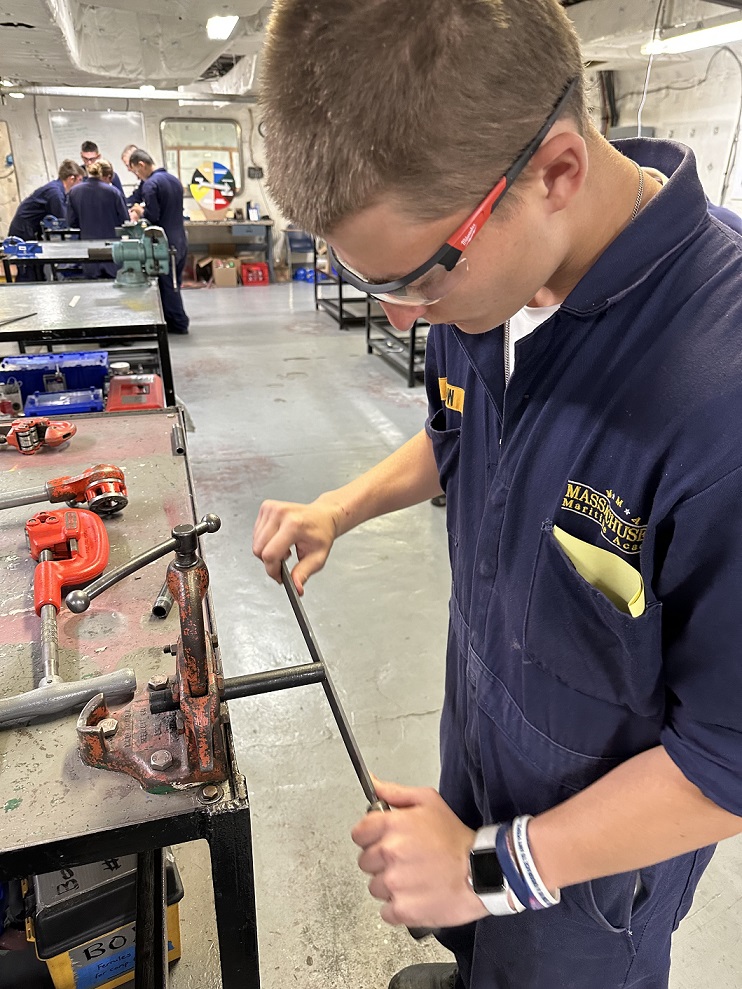 ---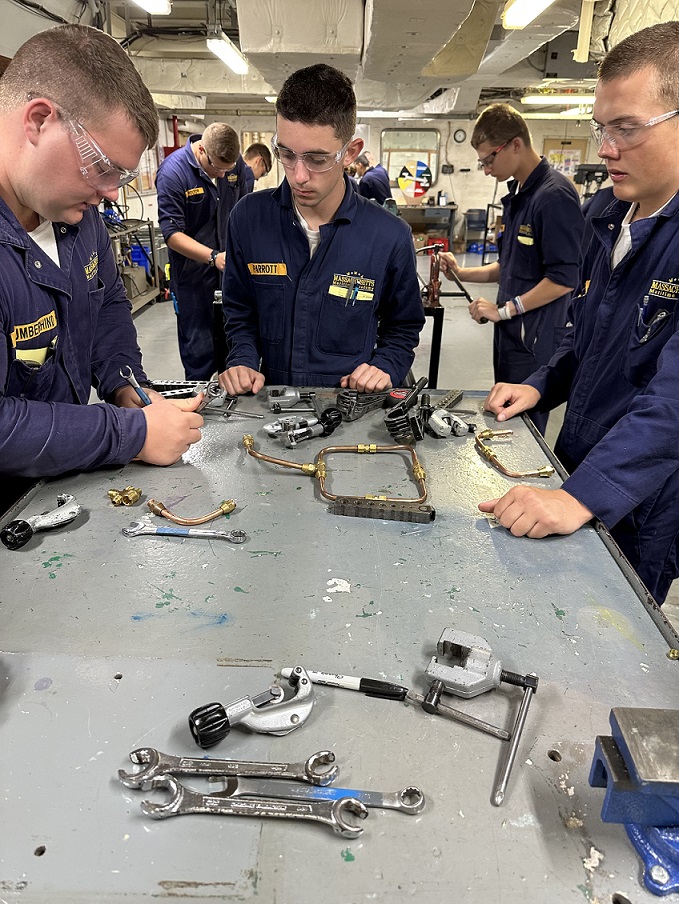 ---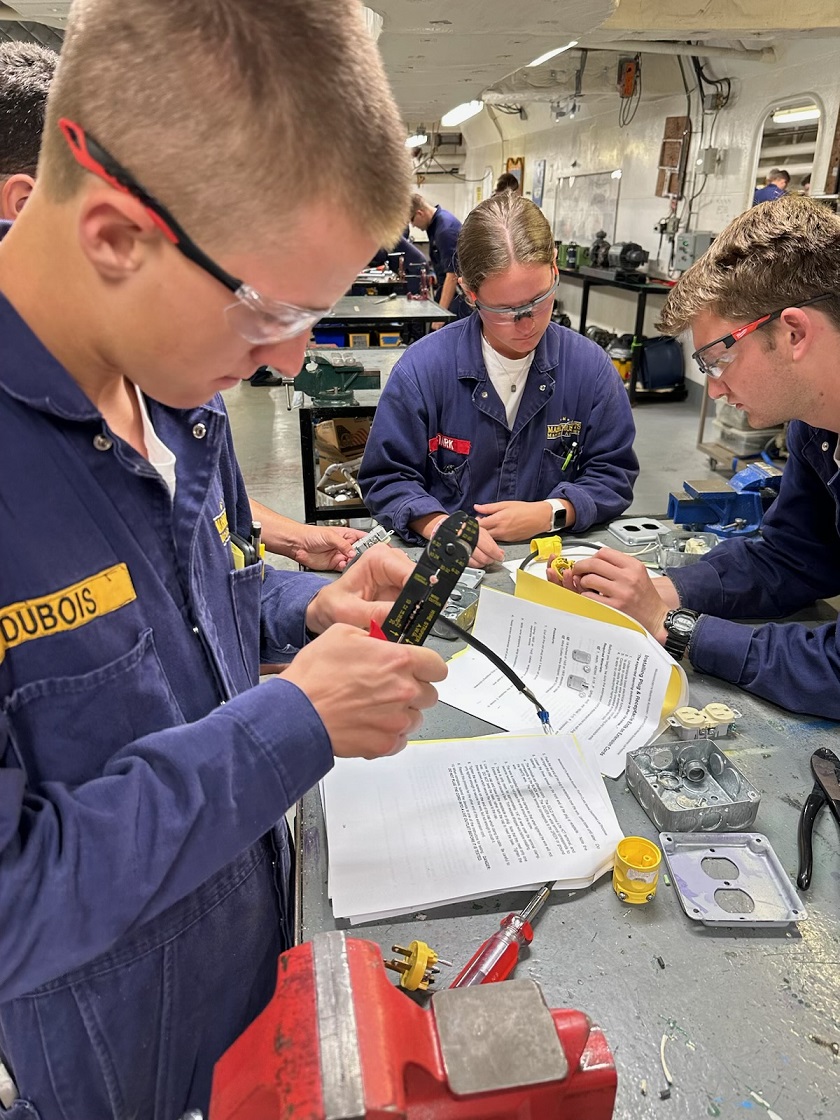 ---
---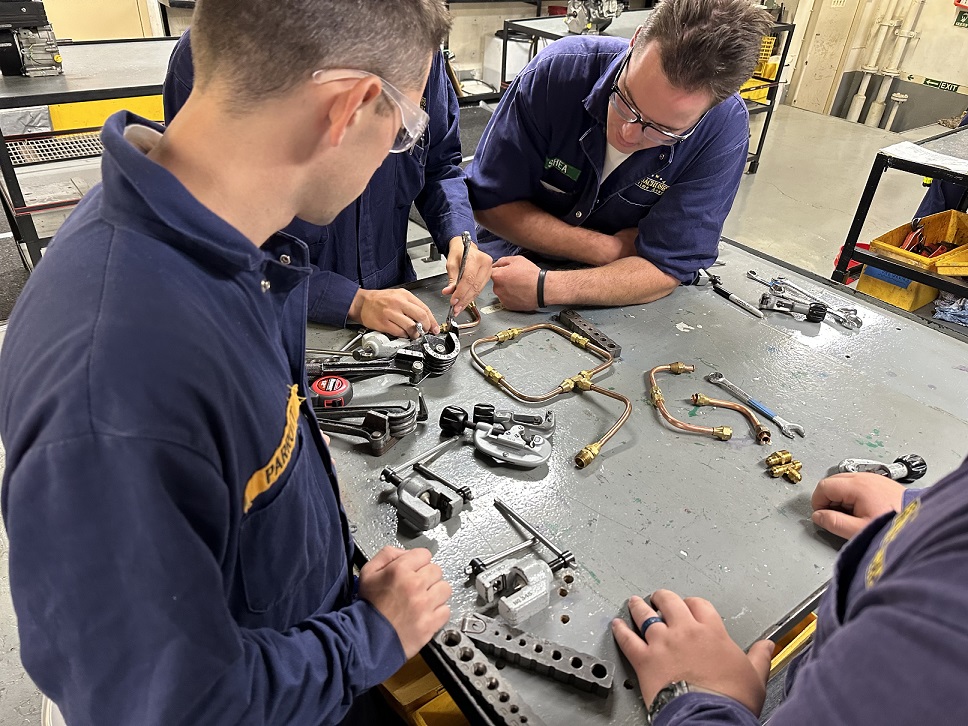 ---
We want to hear from you!  what stood out to you about these photos?  We welcome your questions and reflections. 
Please send emails to ftvsubmissions@maritime.edu.