Wordmark
text-only typographic
 
Our "Buccaneers" wordmark supports our brand logo in athletics applications. Its horizontal orientation makes it especially well-suited for lettering across athletes' chests. If the jersey is white, use the blue-outlined version. If the jersey is dark, use the gold-outlined version.
As with the brand logo, the wordmark can be used on promotional materials, athletics uniforms, gear and apparel for varsity, club and recreational sports.
To ensure clarity, give the wordmark the appropriate exclusion area and place it on a quiet, clutter-free background. It scales well at small and large sizes.
Correct Usage
Minimum Digital / 150px
Minimum Print / 1.25in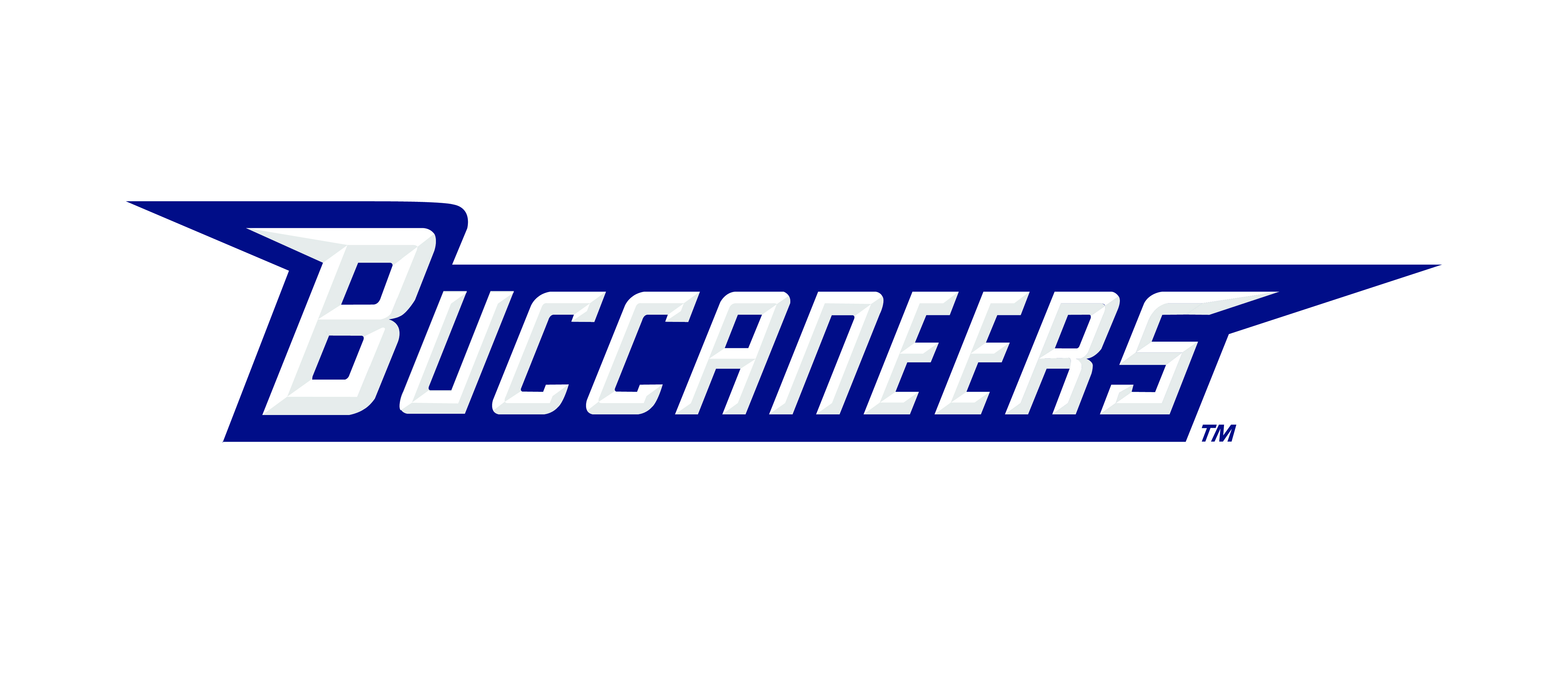 Do not distort the wordmark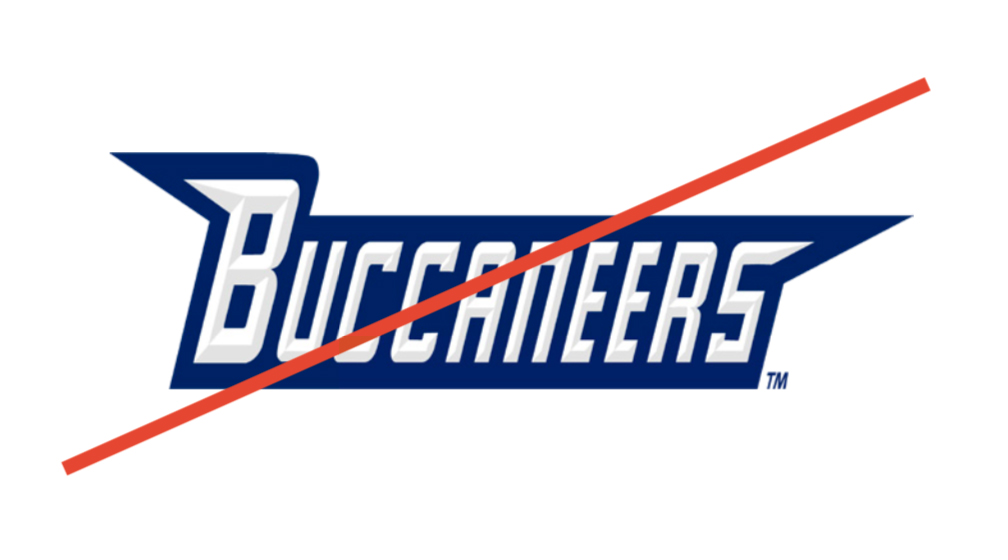 Do not change the color of the wordmark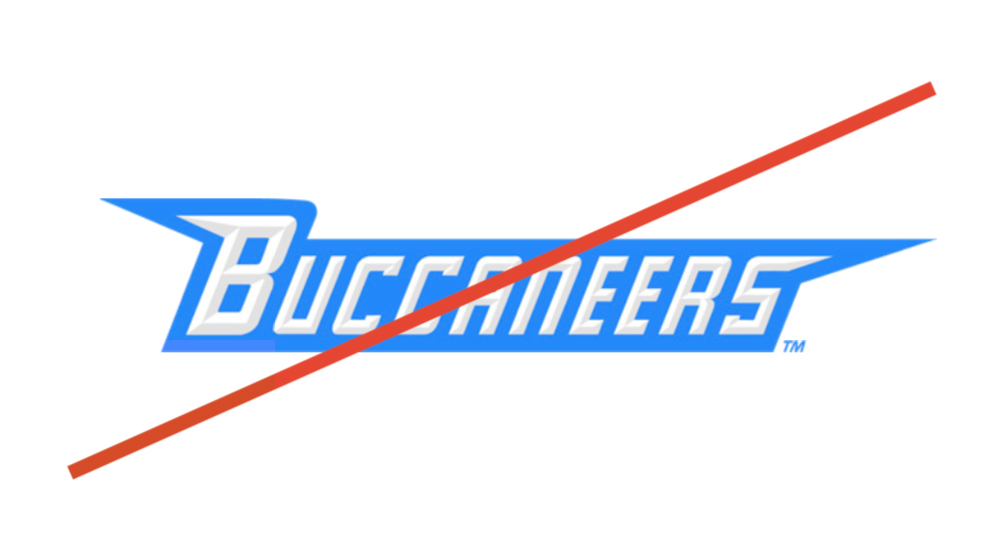 Do not change the kerning of the mark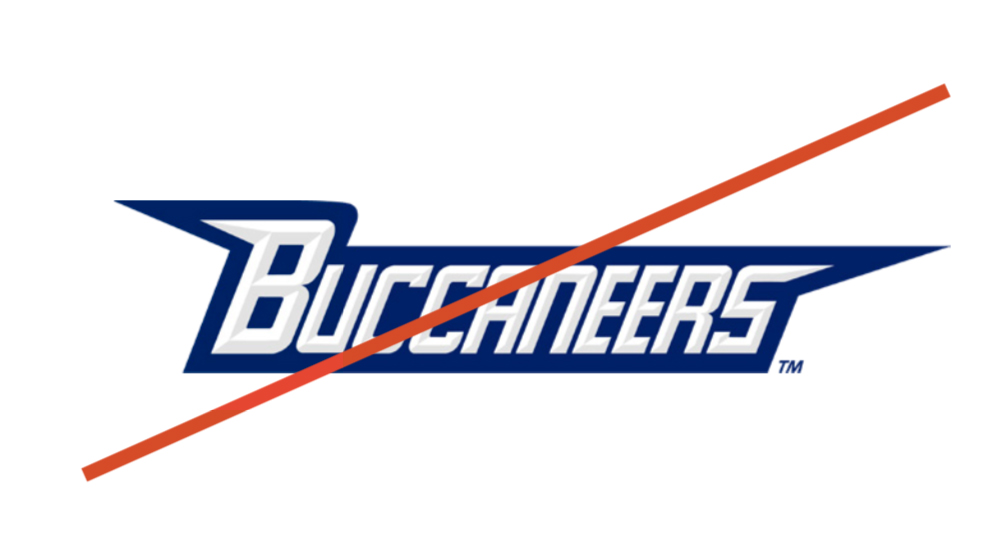 Do not place the mark on a cluttered background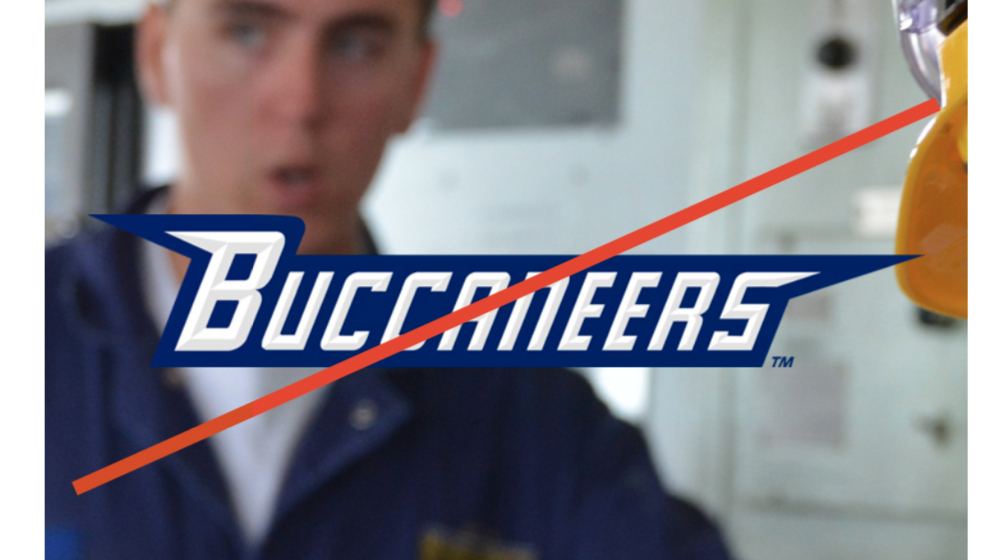 Do not place a white version on a light background