Formal Logo
our traditional university crest
 
The Massachusetts state seal is surrounded by "Massachusetts Maritime Academy," written in the typeface Bitter Bold, and a circular rope pattern familiar to the maritime industry. It should be used for all ceremonial and executive functions (i.e., President's Office, Advancement, "Seal" of the Academy).
To ensure clarity, give the logo the appropriate exclusion area and place it on a quiet, clutter-free background. This logo doesn't work well at all small scales, so pay close attention to the minimum recommended sizes in both print and digital applications.
The black monochromatic version of this logo should be used in black-and-white applications. The white monochromatic version should be used on dark backgrounds.
Correct Usage
Minimum Digital / 100px
Minimum Print / 0.65in
Do not distort the mark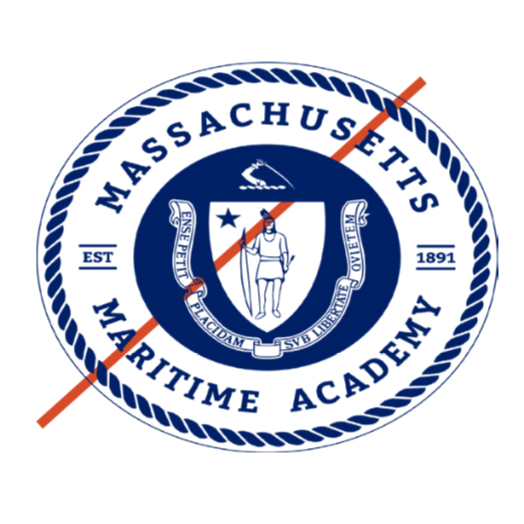 Don't change the color of the mark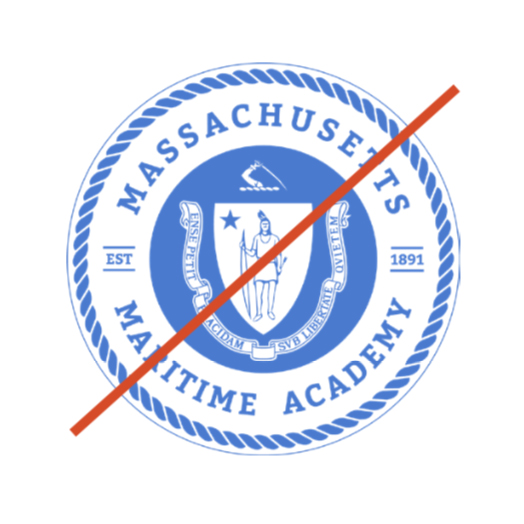 Don't change the typeface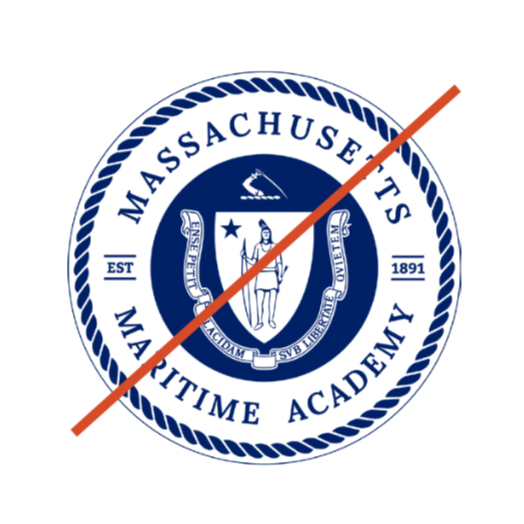 Do not place on a cluttered page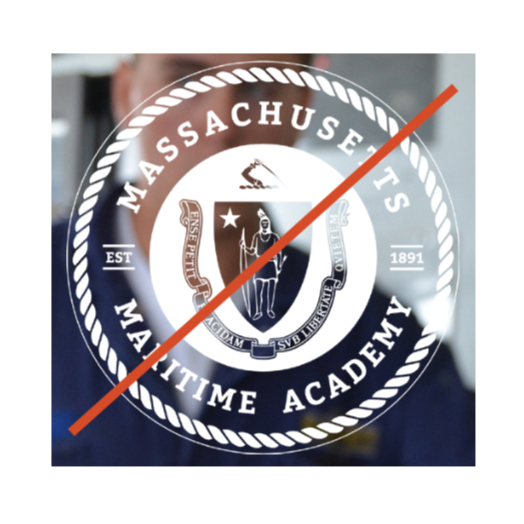 Don't place a white mark on a light background